2013
A total knit look for my weekend and the last days of 2012, spent in Paris.
Hope you all celebrated well yesterday, with good music, good people and champagne!
I had one of the best NYE with my friends
who joined me in Luxembourg for the occasion.
Wish you all the best for 2013 and let's jump into the new year!
And thank you for following along!
Dress: Sandro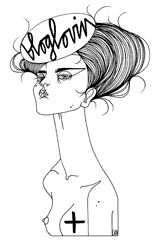 Recommended
13 Comments