5 STEPS TO PERFECT SKIN
I eat well. I sleep a lot. But still, I am the kind of girl who needs to take very good care of her skin all the time. There are only 3 skincare brands I use and you've seen them on the blog. With Shiseido and in 5 steps, I get the perfect skin I need to feel confident.
Gentle Cleanser Ibuki: extra gentle it lathers quickly into a rich foam to remove impurities without stripping away skin's moisture.
Softening Concentrate Ibuki: enhances the benefits of the skincare that follows.
Power Infusing Concentrate Ultimune: gives the skin the strength it needs for a healthy looking skin.
Glow Revival Serum: a serum which regenerates skin at the cellular level to even skin tone and improve skin's clarity and density.
Glow Revival Cream: a velvet texture to hydrate for a clearer skin.
Here you have it!
Je mange bien. Je dors beaucoup. Mais malgré tout, je fais partie de ces filles qui doivent prendre soin de leur peau tout le temps. Il n'y a que 3 marques de soin que j'utilise et vous les avez vues sur le blog. Avec Shiseido et en 5 étapes, j'ai la peau parfaite dont j'ai besoin pour avoir confiance en moi.
Nettoyant Doux Ibuki: élimine les impuretés en préservant totalement le film hydro-lipidique de la peau. Sa texture crème se transforme au contact de l'eau en une mousse fine qui permet de nettoyer parfaitement le visage.
Lotion Adoucissante Concentrée Ibuki: une lotion qui optimise l'efficacité des autres soins. Je l'applique après mon démaquillage.
Concentré Activateur Energisant Ultimune: un coup de boost quotidien pour une peau plus lisse, plus ferme et plus lumineuse.
Glow Revival Sérum Bio-Performance: un sérum qui améliore la clarté du teint, la texture et la fermeté de la peau.
Glow Revival Crème: une texture confortable pour hydrater ma peau.
Voilà!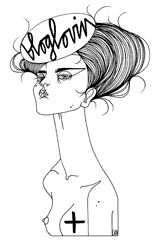 Recommended
2 Comments