ALL BLACK EVERYTHING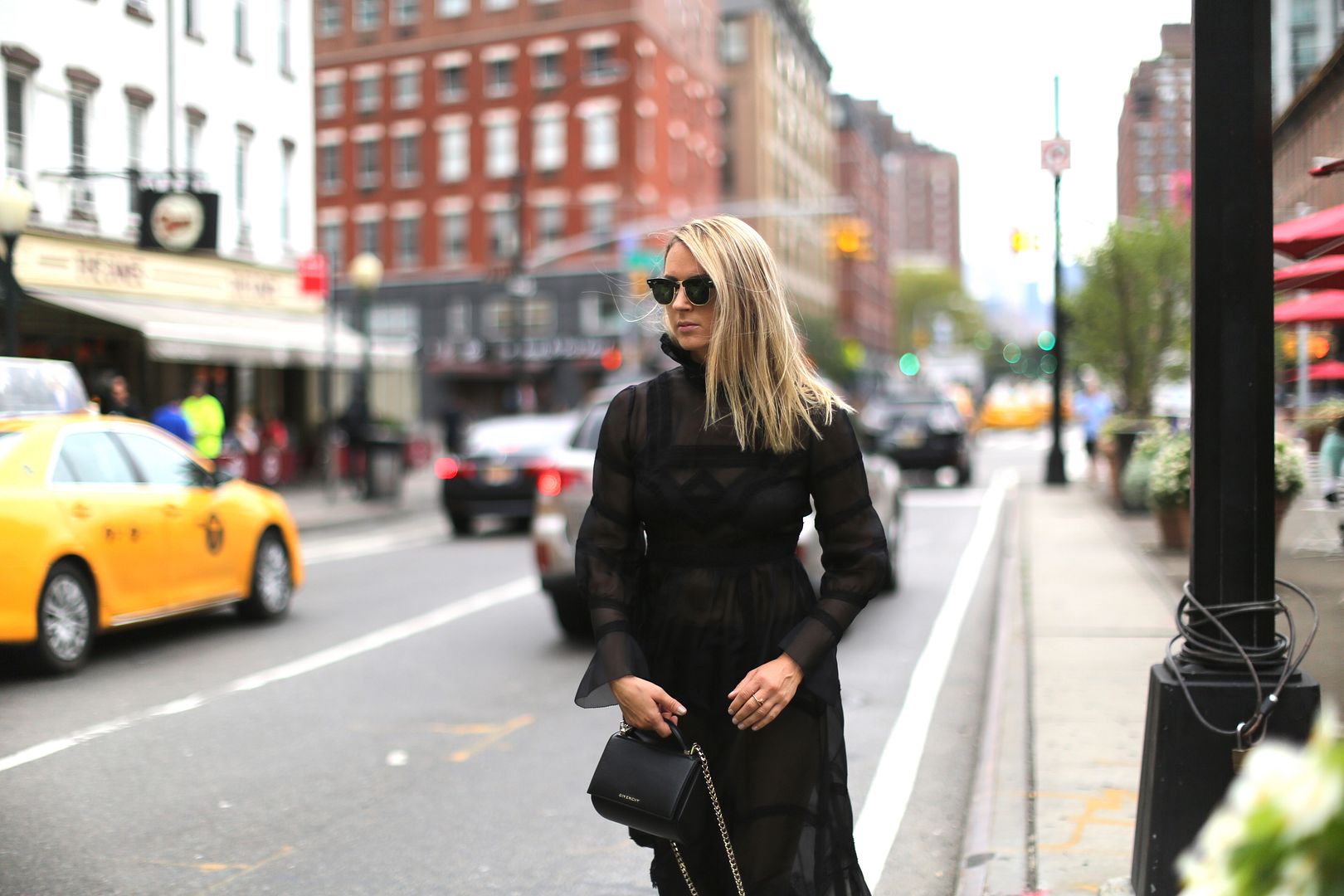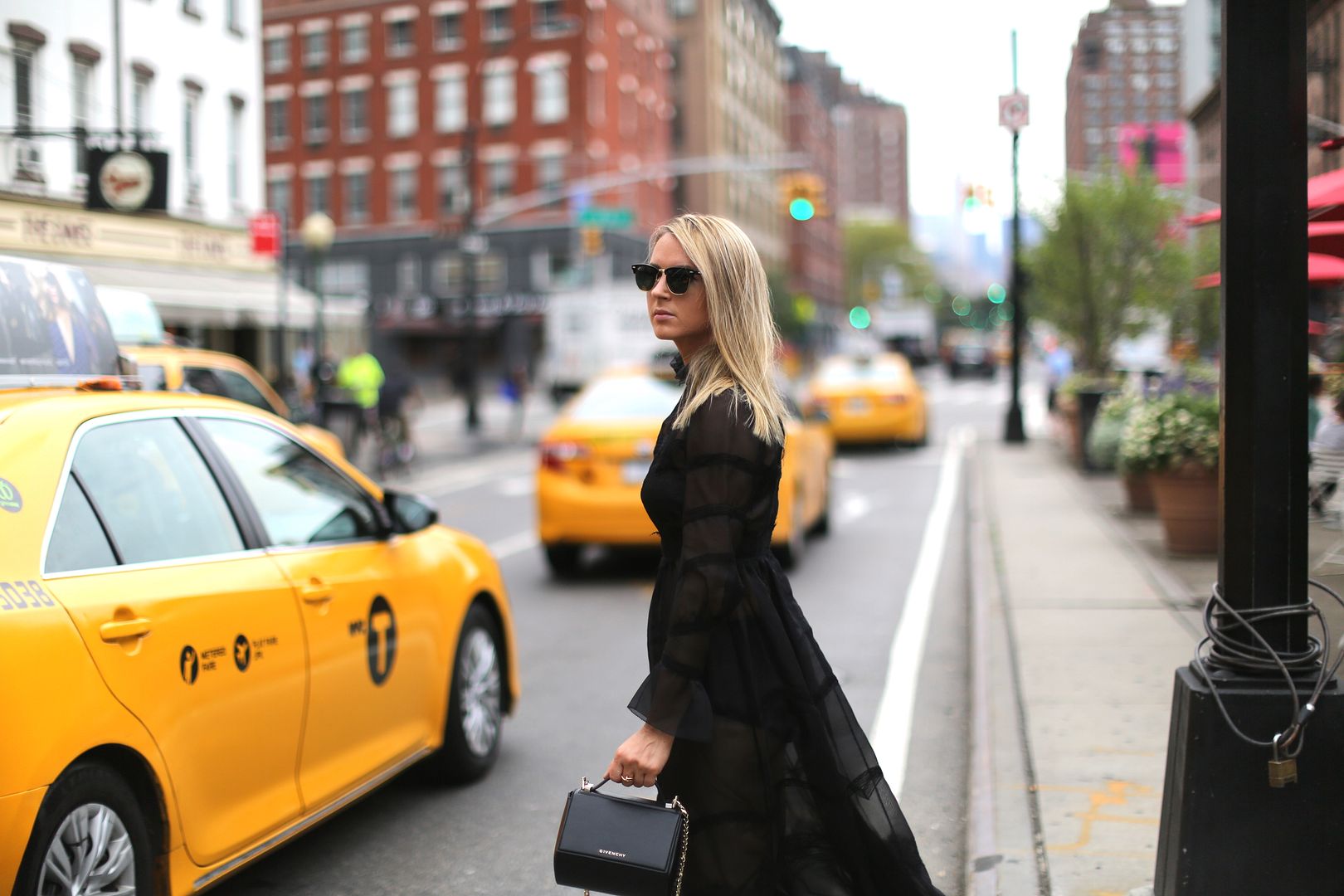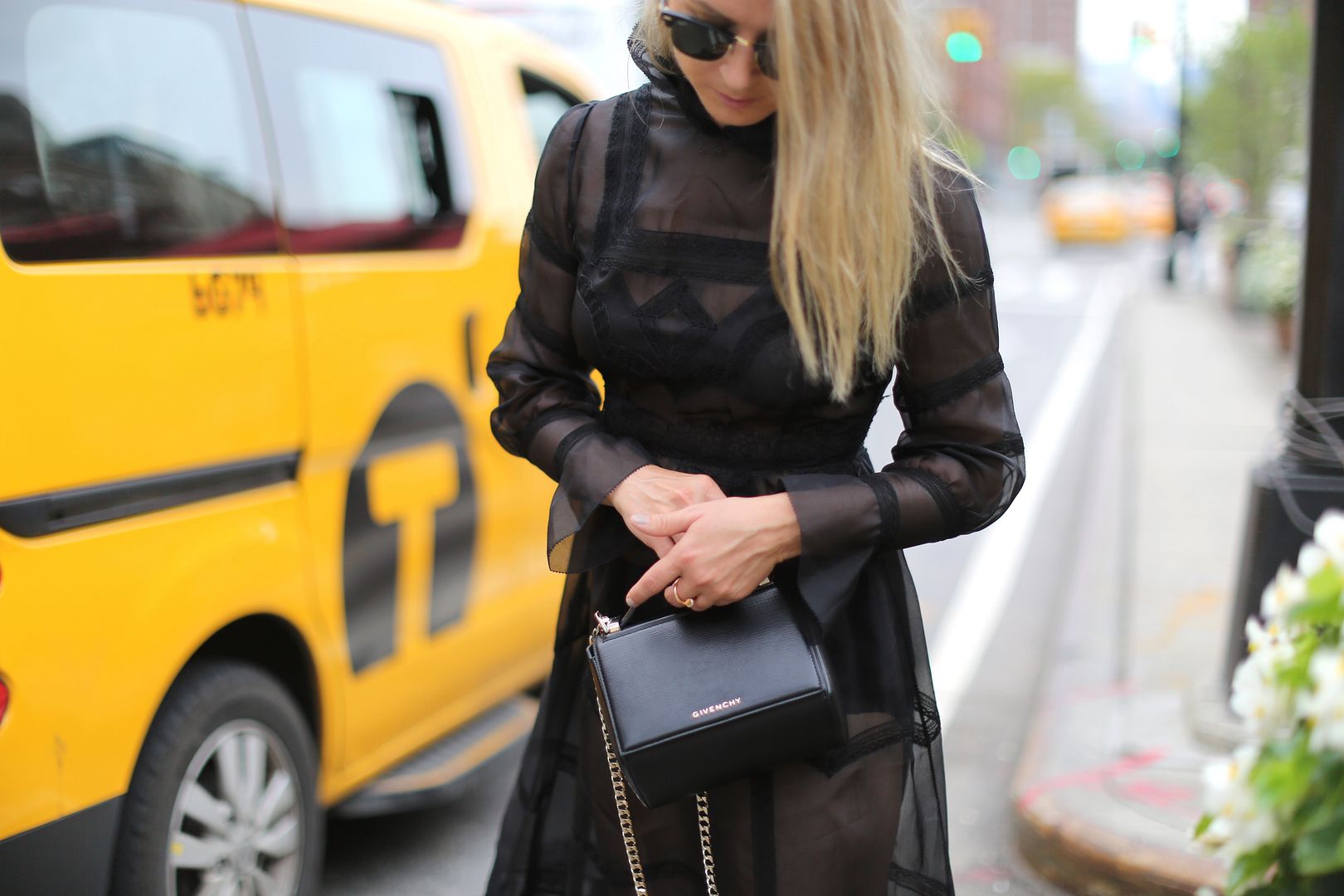 Hey guys! So here we are in full Fashion Week mode! This weekend has been pretty amazing, I attended the Givenchy show which was absolutely breathtaking and my favorite show of the season so far. The show was followed by a lovely dinner with the team from The Apartment and fellow bloggers. We stopped at the Vogue Retreat for some drinks and fun on Saturday, went to Brooklyn for the Refinery29 event, managed to squeeze some shopping at Opening Ceremony and there was the Reward Style party on Sunday at the Americano Hotel which was so much fun… with a few other interesting shows, presentations and events. I hope you are following daily on snapchat ( emiliehigle) as I am really trying to film everything that is happening this season so you live this adventure with me!
What am I wearing here? An entire black outfit in the West Village. The bag is from Givenchy and the dress is from Shiatzy Chen, a fashion house from Tapei with unique avant-garde silhouettes and style. The brand's philosophy highlights the fact that fashion is not merely a trend but the reflection of the inner self and everlasting tastes. Something I totally believe in. I love the embroidered patterns and the delicate fabrics, you will definitely see more from Shiatzy Chen here on the blog.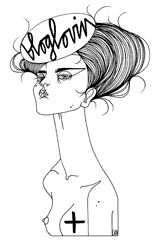 Recommended
11 Comments