APERO ENTRE AMIS
L'été arrive, c'est la saison des apéros! Personnellement j'adore, surtout quand on peut l'organiser sous forme de picnic près de la Tour Eiffel! Semaine dernière j'ai donc invité quelques amis à me rejoindre Pont Alexandre III pour un apéro que j'ai pu organiser avec le service traiteur Carrefour dont je vais vous parler aujourd'hui. Le concept est top. Pour commander c'est facile: sur le site de Carrefour Traiteur vous sélectionnez le type de soirée que vous souhaitez organiser: traiteur à la carte ( buffets, plateaux, plats cuisinés…), menus et buffets ( cocktail dinatoire, plateaux fromage/sushis/barbecue…), etc. Cela en fonction de votre budget et de vos envies. Vous composez donc vous-mêmes le menu idéal qui vous ressemble. Une fois votre commande faite, vous choisissez votre jour de retrait et vous pouvez ensuite la récupérer en magasin et payer en caisse. Il y a même un service "Réception sur mesure" avec un menu idéal en fonction de l'évènement que vous souhaitez organiser!
Summer is coming, it's time for the apéro season like we call it in France! I personally love it, especially when I can organize it as a picnic by the Eiffel Tower! So last week, I invited a few friends to join me Pont Alexandre III for an apéritif which I managed to organize with the catering service of Carrefour, service I'm gonna speak about today. The concept is amazing. First of all, it is super easy to order: you go on the Carrefour Traiteur website, you select the type of evening you wish to organize: à la carte (buffets, trays, cooked dishes …), menus and buffets (cocktail party, cheese/sushi/bbq trays …), etc. This according to your budget and your desires. You design the perfect menu for yourself. Once your order is made, you pick up a day so you can then retrieve it in store and pay. There's even a "Custom Reception" service with the perfect menu depending on the event you wish to organize!
On a commandé du champagne bien entendu, avec une tarte aux fraises ( ma préférée) et aux abricots, un plateau de sushis ainsi qu'un plateau de fromages ( 4 en fait… j'avais évidemment les yeux plus gros que la bouche lorsque j'ai passé ma commande haha), ainsi que des crudités pour les filles: tomates, carottes… J'avais composé mon menu moi même pour avoir pas mal de choses différentes qui plaisent à tout le monde!
We ordered champagne of course, with a strawberry tart (my favorite) and an apricots tart, a plate of sushi and a plate of cheese ( 4 actually… got crazy on the cheese order obviously haha), as well as raw vegetables for the girls: tomatoes, carrots … I composed the menu myself to have different things that appeal to everyone!
Je vais définitivement organiser cela à nouveau cet été. Rien de tel qu'un moment passé avec les gens que vous aimez à partager de la bonne nourriture.
Will definitely organise that again this Summer. Nothing beats a moment with the people you love and good food to share.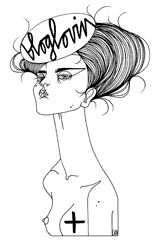 Recommended
3 Comments