BACK TO SCHOOL
Though it's sad to have to say goodbye to Summer, it's quite exciting to prepare for the arrival of Fall. Getting back to work or school, being reunited with the people we loved after long and exciting travels, sharing these adventures and starting a new one.
I thought it would be nice to put together a list of things that would make the transition easier, from cool jackets and phone cases to backpacks and desk accessories. So I've rounded up my favorite "Back to school" essentials. Here we go!
*
Balenciaga backpack
: cause we're all about backpacks this season and I love the khaki color of this one!
*
Rag&Bone fedora
: a must have this Fall! And this one is just soooo perfect!
*
Frame Denim flares
: high waisted flared jeans, the most perfect cut and color for a 70's vibe.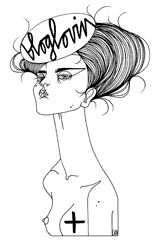 Recommended
2 Comments