CASUAL STYLE
Shoes: LOUIS VUITTON
You can look fabulous, even in casual clothing,
when you're just headed to the park!
Jeans are one of my staples, I like to wear them with a casual blouse or t-shirt.
Those khaki jeans are my favorites and I wanted to pair them with an oversized blouse.
Usually I wear ballerina flats, but I opted for heels today.
You can look great mixing simple, easy wearing clothes, with a nice pair of shoes!
For a great casual style, just think about being relaxed and looking stylish at the same time!
Have a great day guys!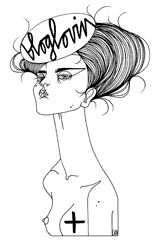 Recommended
89 Comments