CAUDALIE
Hi my loves! So I wanted to talk about beauty with you this week, as I like to share products I get to discover and like. Are you ready?
Coucou! Alors je voulais parler un peu beauté avec vous cette semaine. J'ai l'opportunité de pouvoir essayer de nombreux produits et j'aimerais partager ce coup de coeur avec vous. Prêtes?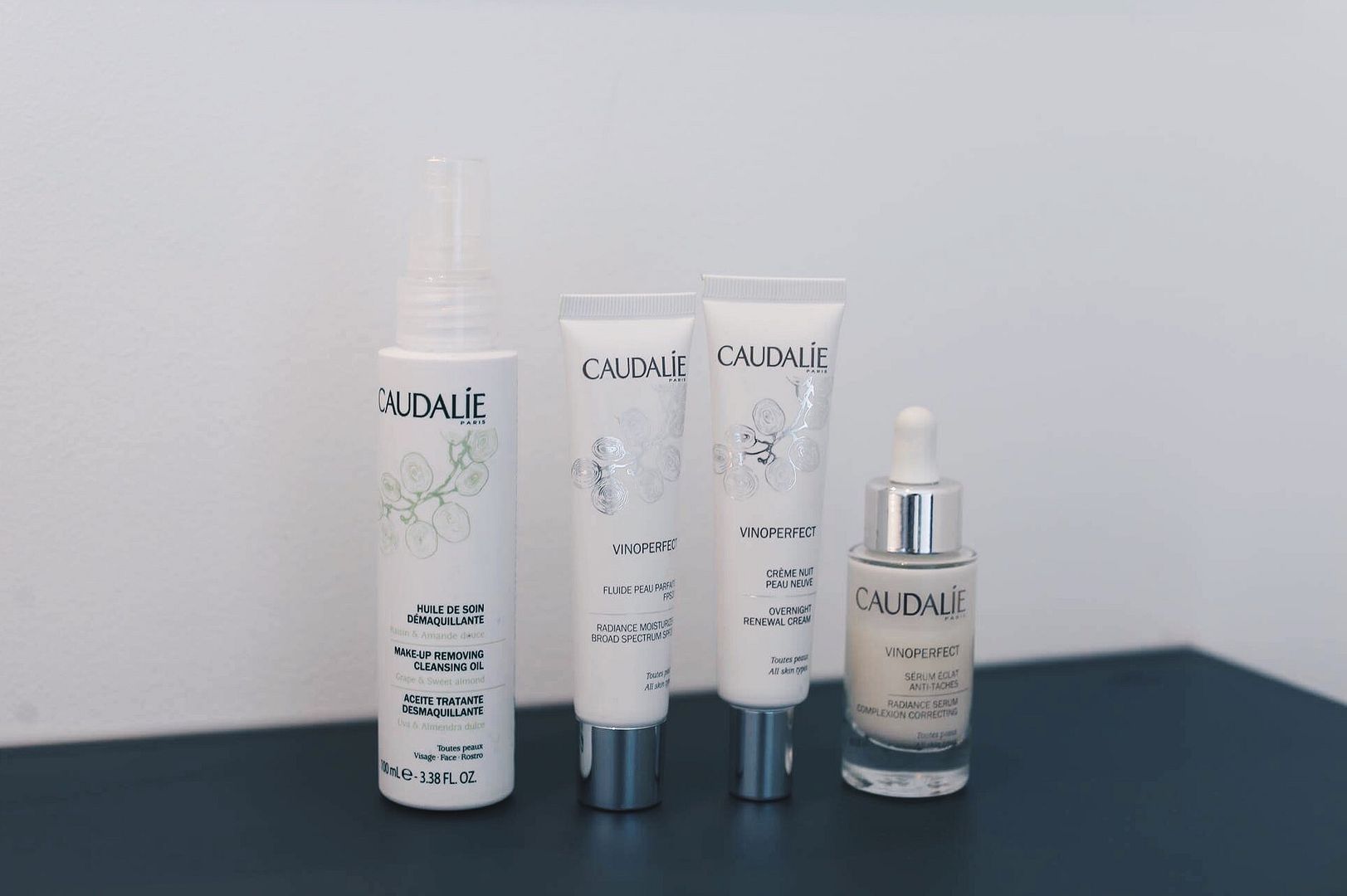 I tried the make-up removing Cleansing Oil which I immediately loved. I warm up 3 or 4 pumps in my hands and massage onto my skin. It doesn't dry my skin in the Winter and removes all my make-up! Then, I use the Radiance Serum. It prevents dark spots, evens skin tone and boosts skin's radiance. I use it in the morning before applying my day cream and at night. So in the morning I apply Vinoperfect Radiance Moisturiser. It's oil-free, corrects spots, tightens the pores and reduces excess sebum. At night, I apply Vinoperfect Overnight Renewal Cream to stimulate cell renewal. It helps reducing pores and smoothing out imperfections. I notice the difference when I wake up, my skin is smooth and radiant.
J'ai essayé l'Huile Démaquillante que j'ai immédiatement adorée. Je chauffe 3 à 4 doses dans le creux de mes mains et je masse la peau de mon visage. L'huile n'assèche pas ma peau en hiver et elle dissout tout mon maquillage! Ensuite, j'utilise le Sérum Anti-Taches. Il corrige et prévient les tâches et sublime le teint. Je l'utilise le matin avant ma crème de jour et le soir avant d'aller me coucher. Le matin j'applique le Fluide Peau Parfaite. Il resserre les pores, diminue l'excès de sébum, atténue les imperfections et redonne de l'éclat et de l'uniformité au teint. Le soir, j'utilise la Crème de Nuit Peau Neuve qui stimule le renouvellement cellulaire pour des pores plus fins et permet de se débarrasser des imperfections. Au réveil, ma peau est plus lisse et uniforme.
I believe we feel more confident with a beautiful and healthy skin and that's why it's important to find the products which work well for us. If you have any tips to share, please do, I love discovering new products!
Je crois qu'on a plus confiance en soi lorsque l'on peut afficher une belle peau saine. Et c'est pourquoi il est important de savoir quels produits fonctionnent pour nous. Si vous avez des conseils à partager, n'hésitez pas, j'adore découvrir de nouveaux produits!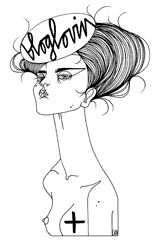 Recommended
2 Comments