CHICAGO
I arrived last weekend and I immediately fell in love with the city.
Spent my first day at a bbq on the rooftop of my friend's building,
we went swimming, watched a hockey game at night ( Chicago vs Boston) in a cool bar
with beers and onion rings. The day after, we of course went shopping,
enjoyed good restaurants and started visiting the city.
Today I'm off to the lake Michigan to chill, take photos and enjoy the great weather.
With the heat I've been all about tank tops, tees and denim cut-offs.
Lots of pictures coming so stay tuned.
Necklace, tee: Urban Outfitters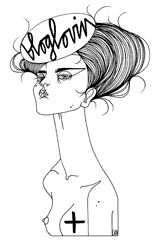 Recommended
11 Comments