CHRISTMAS TIME IN NEW YORK
The holidays are the best time of the year to be in New York City. So just like that, I decided to fly to the big apple on Monday to get into the Christmas spirit and start celebrating with my friends.
Les vacances de Noël sont le meilleur moment de l'année pour être à New York. Donc voilà, sur un coup de tête, j'ai décidé de prendre l'avion lundi dernier pour me mettre dans l'esprit de Noël et commencer à célébrer avec quelques amis.
While in New York, I attended the launch of the exclusive Farfetch x Aquazzura collection in Soho. An amazing event organised in a private house with a pool: I am so proud of my dear friend Pascaline Smets who, among 3 other talented ladies, designed a pair of booties for this collection. Check them out, they are fantastic!
Lors de ce petit séjour à New York, j'ai assisté au lancement de la collection exclusive Farfetch x Aquazzura à Soho. Un événement incroyable organisé dans une maison privée avec piscine: je suis super fière de ma chère amie Pascaline Smets qui, parmi trois autres femmes talentueuses du monde de la mode, a dessiné une paire de boots pour cette collection. Jettez-y un coup d'oeil, elles sont fantastiques!
Among all the festive activities NY has to offer during the Holidays, ice skating under the Rockefeller Tree and in Central Park was on my bucket list and I managed to do it with a few friends, I can't tell you how much fun it was! Definitely the highlight of my week. I hope you got to see it all on IG Stories (mylittlefashiondiary) and Snapchat ( emiliehigle)!
Parmi toutes les activités festives que NY offre pendant les vacances, faire du patin à glace sous le sapin de Noël du Rockefeller Center et à Central Park était sur ma liste des choses à faire absolument cette semaine, et je l'ai fait! Je ne peux pas vous dire combien on s'est amusés! Certainement l'un de mes moments préférés cette semaine. J'espère que vous avez suivi tout cela sur IG Stories ( mylittlefashiondiary) et Snapchat (emiliehigle)!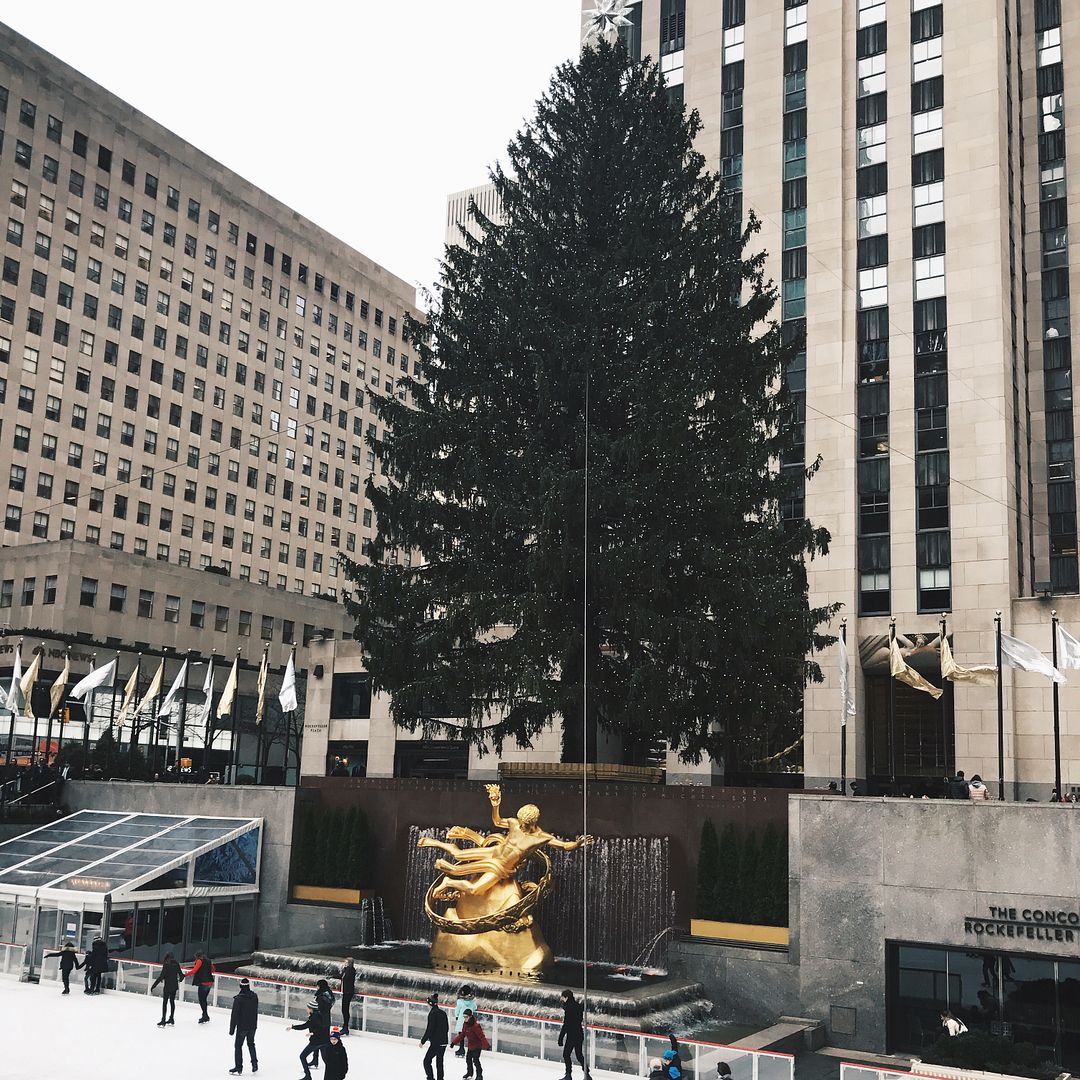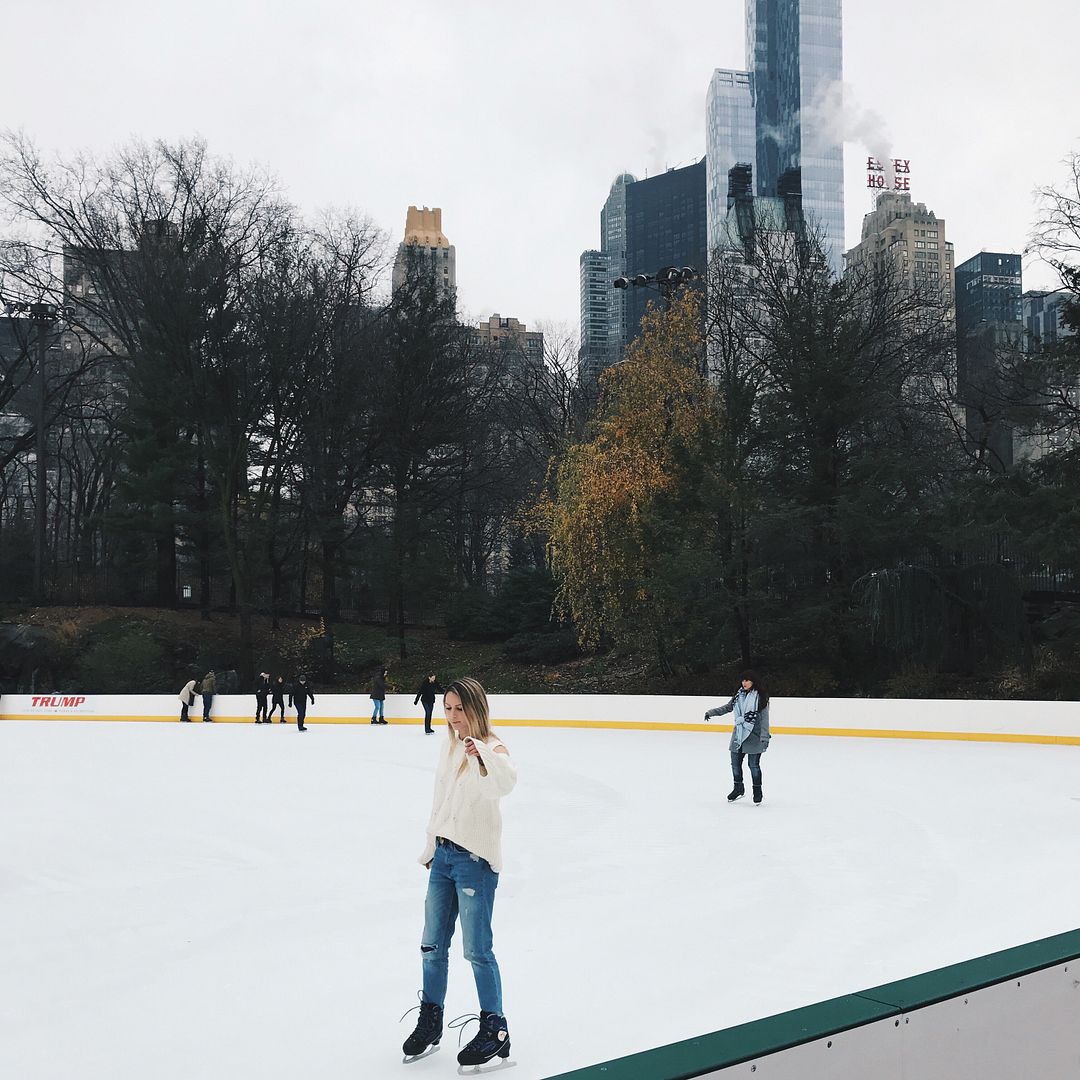 The Top of the Rock is one of the top attractions in New York with one of the best views of the city. I always wanted to go but never managed to make the time for it… and I was honestly scared of having to queue for hours to get there. But we decided to give it a try with a friend and after only 15 minutes we were there, enjoying an incredible view of one of the most amazing cities in the world. If you haven't been yet, please go. It will take your breath away.
Le Top of the Rock est l'une des attractions principales à New York avec une des meilleures vues de la ville. J'ai toujours voulu y aller mais je n'ai jamais réussi à prendre le temps … et j'ai honnêtement toujours eu peur d'avoir à faire la queue pendant des heures pour y arriver. Mais nous avons décidé d'essayer avec une copine et après seulement 15 minutes nous étions là, à profiter d'une vue incroyable de l'une des villes les plus étonnantes du monde. Si vous ne l'avez pas encore fait, allez-y. Vous en aurez le souffle coupé.
Brooklyn Bridge. That was also on my to-do list this week. So cliché right?! Always wanted to snap a picture there without a crowd, and we got it!
Le pont de Brooklyn. C'était aussi sur ma liste de choses à faire cette semaine. Très cliché je sais! J'ai toujours voulu prendre une photo là-bas sans la foule, et nous avons réussi!
Somehow in the middle of the week, I ended up at a party which happened to be the set of another episode of The Real Desperate Housewives of NYC. That was not planned at all but we had so much fun! The parties in New York definitely are the best and you never know where the night is going to take you!
Et en milieu de semaine, je me suis retrouvée à une soirée où était filmé un nouvel épisode de The Real Desperate Housewives of NYC. Ce n'était pas prévu du tout, mais nous nous sommes bien amusés! Les soirées à New York sont juste dingues et vous ne savez jamais où la nuit va vous emmener!
Flying to another exciting destination this week, stay tuned!
Je m'envole vers une autre destination passionnante cette semaine, à très vite!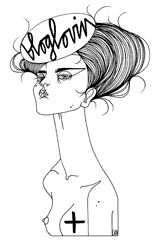 Recommended
2 Comments