COMFORT CLOTHES
It's gotten way too cold!
Chunky knits are comfortable and super stylish this winter,
they keep you warm
and are my best
throw-on-and-go
option on a freezing day like today!
I'm wearing a knitted jumper, I love its basic cut and the army green color,
a fur vest, a leopard scarf, skinny jeans, my satchel bag and boots
.
So it's friday…
What are you all up to this weekend?
We are supposed to get snow and Christmas markets open this weekend 😀
Talk later dolls!
♥
Leopard scarf: Louis Vuitton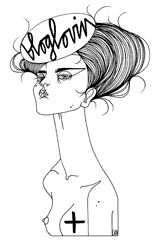 Recommended
68 Comments