GISOU
So a week ago I received from Negin's team the Honey Infused Hair Oil, an oil enriched with honey from the Mirsalehi's bee garden, that rebuild and repair your hair. I have very thin hair which can be damaged when I get highlights or travel to sunny destinations… so I was happy to try something new.
Honey is the key ingredient of this product, it smells wonderful, it is nourishing but doesn't leave your hair greasy at all, which is really important to me. I've been using the oil every night before going to bed since I received it and I noticed it has become stronger and healthier. I definitely recommend you to try it as well!
Il y a une semaine, j'ai reçu de l'équipe de Negin l'huile pour cheveux Honey Infused Hair Oil, une huile enrichie en miel provenant de la ruche des Mirsalehi, qui reconstruit et répare la fibre capillaire. J'ai des cheveux fins et abimés par les balayages et les voyages au soleil… donc j'étais contente d'essayer quelque chose de nouveau.
Le miel est l'ingrédient clé du produit, il sent bon, il hydrate sans graisser le cheveux, ce qui est très important pour moi. J'utilise l'huile chaque soir depuis que je l'ai reçue et j'ai pu constater que mes cheveux sont plus forts et en meilleure santé. Je vous recommande d'essayer aussi, vous ne serez pas déçues!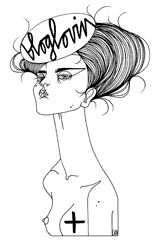 Recommended
2 Comments