GREEN LIKE THE PALM TREES
Hey guys how are you? I am still in LA and believe me I wish I could stay here forever. The temperatures have dropped a bit and we are finally experiencing Fall weather in California. And this is an outfit I I could wear everyday this season, so cute and comfy. I normally don't wear green but this shade of green is absolutely stunning. What do you think?
Hello! Je suis toujours à Los Angeles et croyez-moi, j'aimerais pouvoir rester ici pour toujours. Les températures ont un peu baissé et nous profitons de l'automne en Californie. Et voici une tenue que je pourrais porter tous les jours cette saison, adorable et super confortable. Normalement, je ne porte pas de vert, mais cette nuance de vert est juste magnifique. Qu'est-ce que vous en pensez?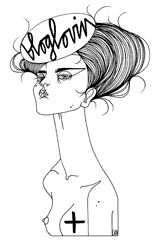 Recommended
4 Comments