HAVE EVERYONE A MERRY CHRISTMAS!
Wishing everyone a Merry Christmas, I hope you get to celebrate with your family and friends. Eat, drink, smile, laugh and love. I see you very soon!
Je vous souhaite à tous un joyeux Noël, j'espère que vous aurez l'occasion de célébrer en famille et avec vos amis. Mangez, buvez, riez, souriez and aimez. Je vous dis à très vite!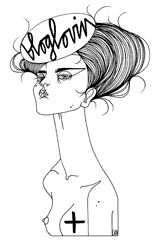 EnregistrerEnregistrer
Recommended
4 Comments