HOMEMADE CHOCOLATE CHIP MUFFIN
One thing that I am really enjoying is a chocolate chip muffin.
They are the perfect substitute for bread in the morning and taste delicious with a glass of milk.
Muffins have always been one of my favorite indulgences 🙂
I'm not known as an expert in the kitchen
but recently I've been inspired by food blogs and I've decided to start
collecting tempting recipes and try them 🙂
From now on, I will once a week try a new recipe and share it with you!
Check the recipe

here

.
♥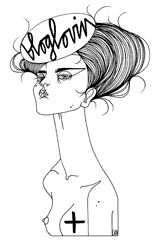 Recommended
26 Comments