HOW TO USE SNAPCHAT TO DRIVE TRAFFIC TO YOUR BLOG
What is snapchat?
With over 5 million users, this new social media platform allows you to share videos and photos to selected friends or to make them public. The appeal came from the short time the snap is allowed to be viewed for before it disappears. You can add text and drawings to your videos and photos, that is the fun part to it. The content of the stories remains for 24 hours before disappearing.
How to grow traffic to your blog through snapchat?
See snapchat as an extension of your blog. You can use this new application this way:
1- Promote your new articles via snapchat: I started recording short videos while scrolling down the screen of my computer to show people the new article I just published. It might make them want to see more of it and can be stronger than just one picture shared on Instagram to invite them to discover your new blog post.
2- Show behind the scenes: this can be really exciting for your followers. While working on a shoot that will soon be published on your blog, snap videos during that shoot. This way people get excited about that new project which they won't want to miss.
3- Let your readers get to know you better: all other social medias allow you to edit your pictures to make them look perfect. On snapchat, you get the real life. And I think that's what people want. This way, they feel much more close to you and they feel like they can get to know you better. They can follow you on a daily basis via your videos and it's like spending time with you. They feel like they are part of your life. It allows you to connect with people on a different level and they will for sure want to catch up on each post you are posting on your blog!
Find me on snapchat: emiliehigle
I hope this post helped and I would love to hear if you are already using snapchat and what you think about it?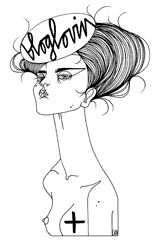 Recommended
11 Comments