HOW TO: WINTER WHITE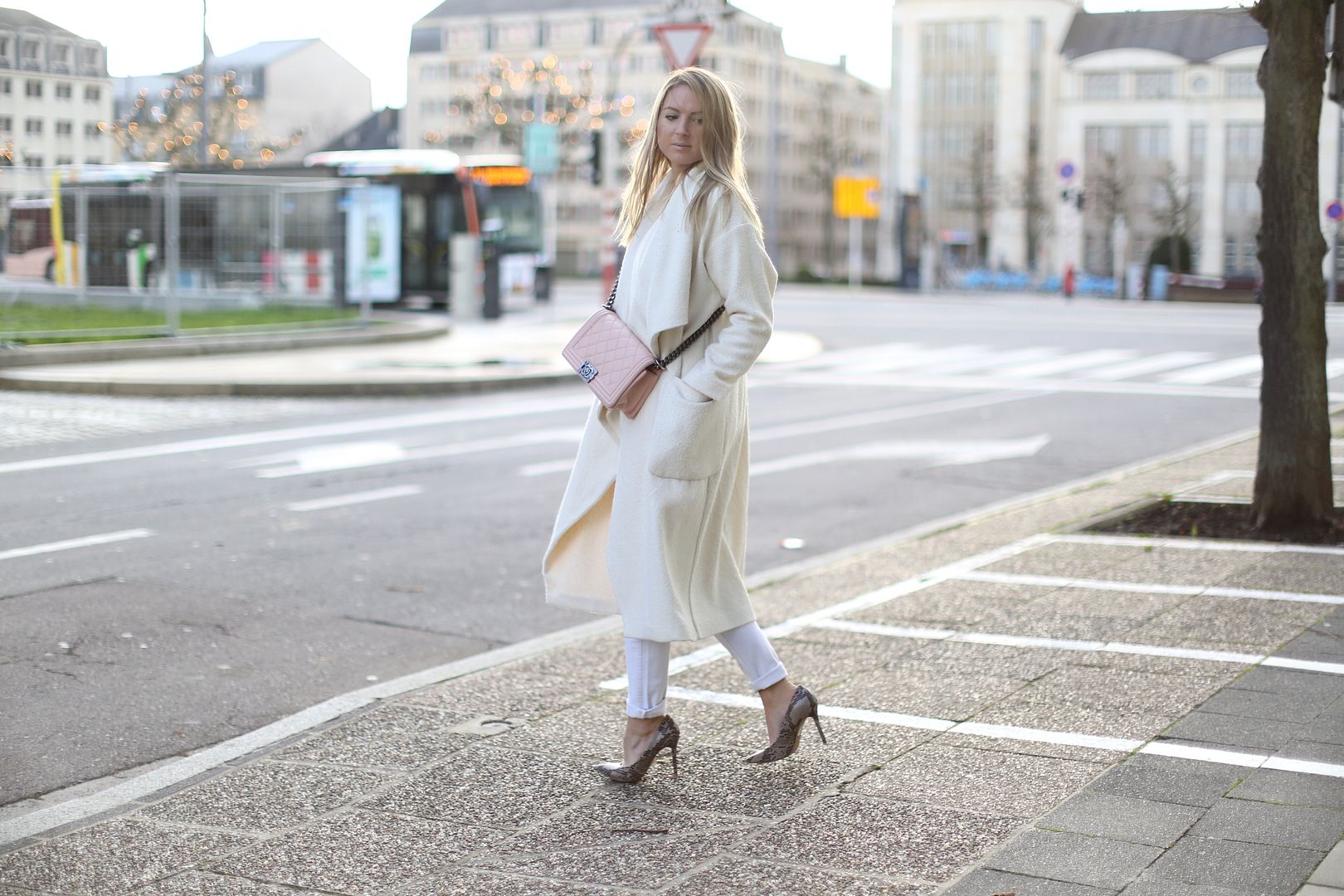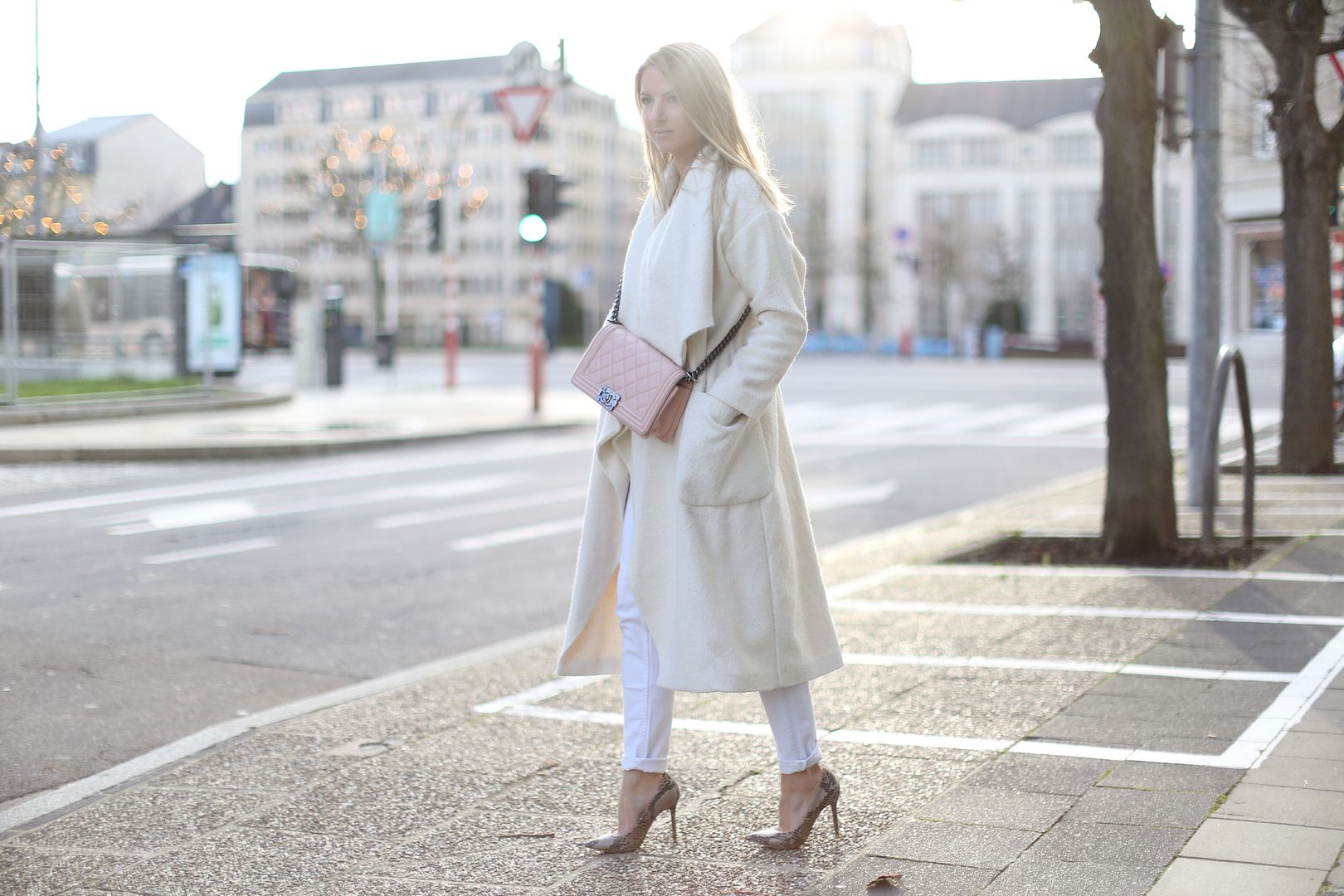 Hey guys! I hope you've had a lovely Sunday! I spent mine home, watching Netflix on my couch… It feels good to relax before travelling again this week.
Layering shades of white and cream to achieve the perfect Winter white look. I choose a long coat in cream which I paired to a cashmere sweater and white denim pants. What do you think? The secret of this look is to not try to match shades. Play with different shades, fabrics and textures.
So on Friday the 4th of December, I will be in Brussels for the exciting ELLE magazine Party. As one of the " Zalando x ELLE Party Brussels Reporters" I can offer you a double ticket to attend this fabulous event as well, the cocktail hour, the walking dinner and the party! How amazing is that! To win, follow My Little Fashion Diary on Facebook where I will post more about this event and leave a comment here!
Good luck!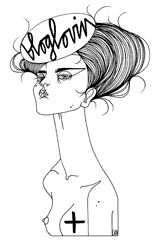 Recommended
15 Comments