IN MY BAG
I change my bag almost everyday according to the style of my outfit
but these are the things that I ALWAYS carry around!
Neutrogena hand cream ( my hands are always so dry!)
My blackberry
A wallet from Louis Vuitton
A make up bag from Louis Vuitton
A nail polish
My keys ( key holder by Louis Vuitton)
A pair of sunglasses
My little Hermès agenda
During summer, I love wearing bright colors to make my skin glow!
Today I wanted to wear some bright yellow…
so I opted for my Balenciaga bag and those cute flats.
Mixing and matching colors together can be fun
and it adds a little twist on your outfit,
so I decided to combine yellow and blue!
Hope you like it 😉
Have a great day!
♥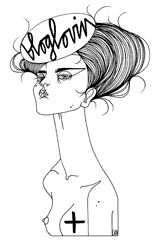 Recommended
116 Comments