SAINT GERMAIN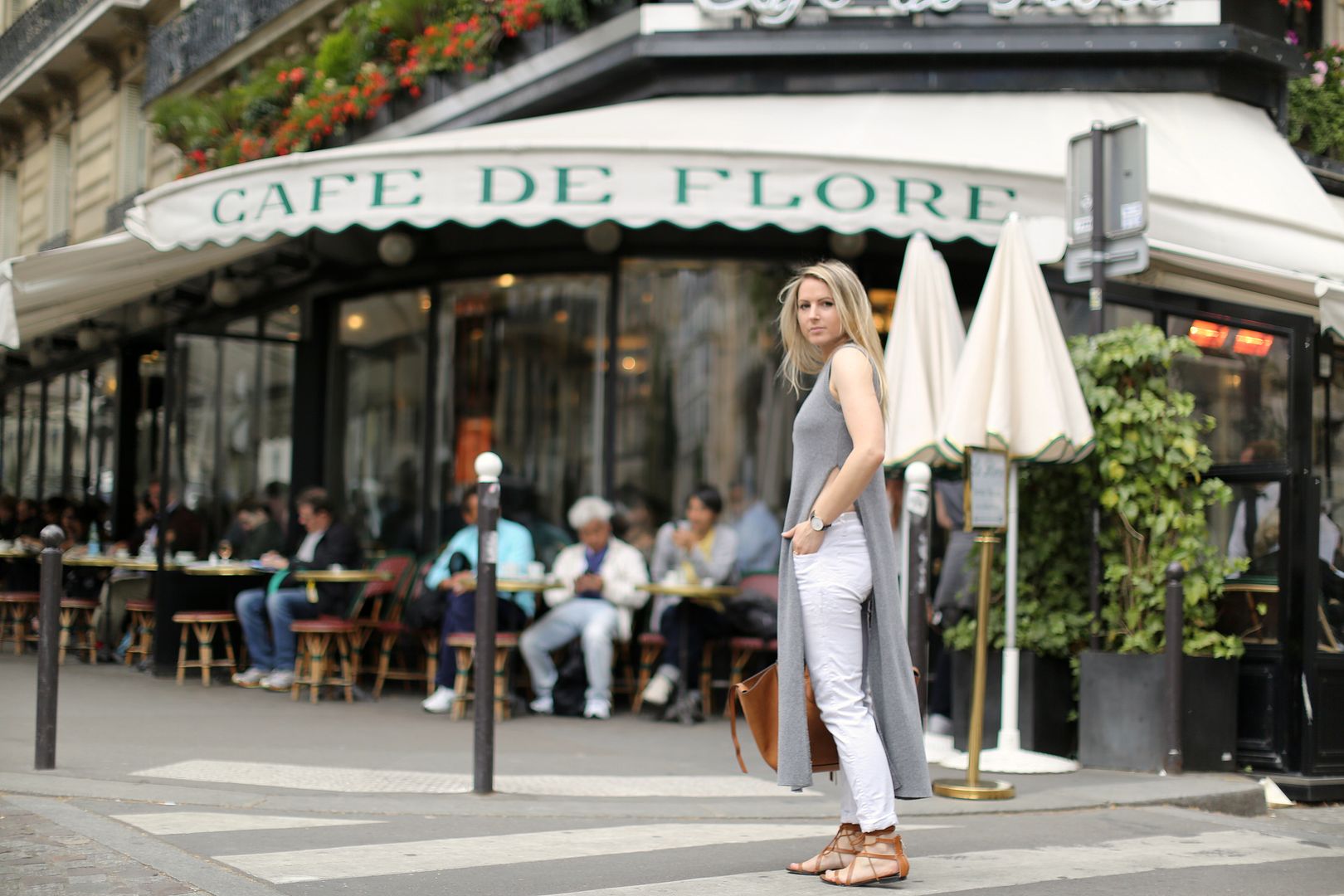 The Café de Flore in Saint Germain is one of my favorite places in Paris. I love sitting there with friends or alone with a book, for a coffee or a croque monsieur.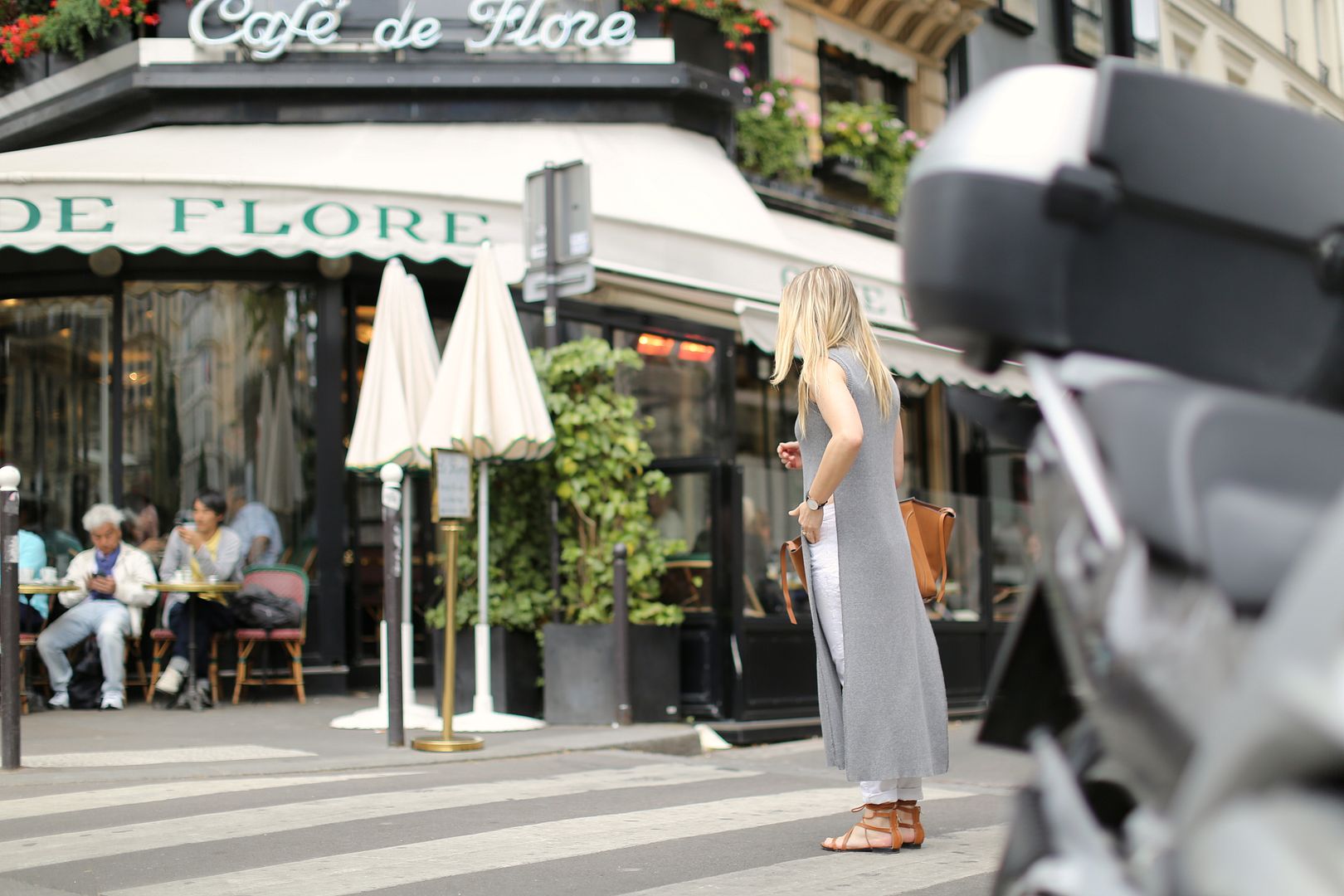 Summer is in full swing. Our skin is getting darker, the sun is shining, it's time for pool parties, barbecues, iced coffees and cold wine. Go barefoot and bare faced and start making plans for this Summer.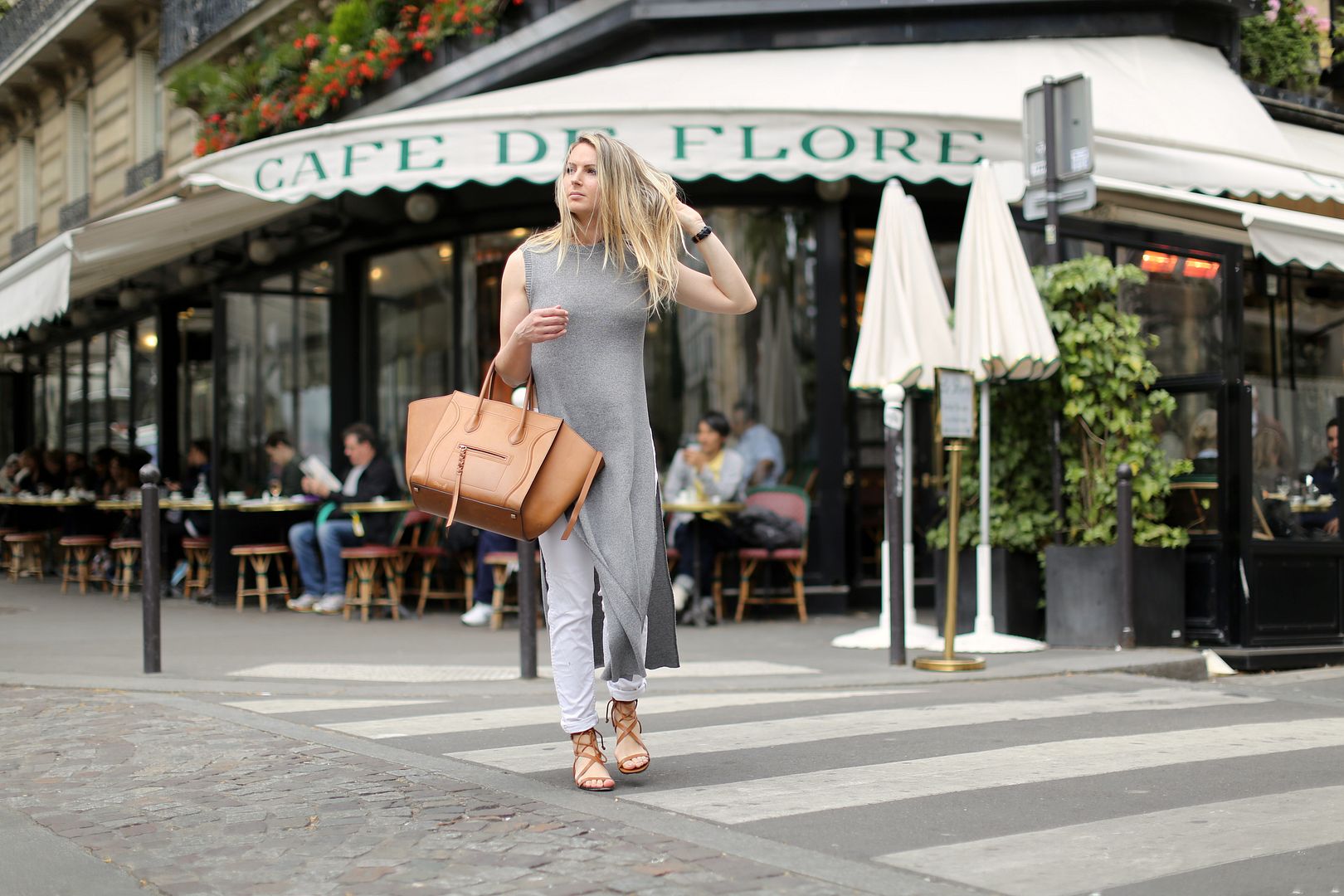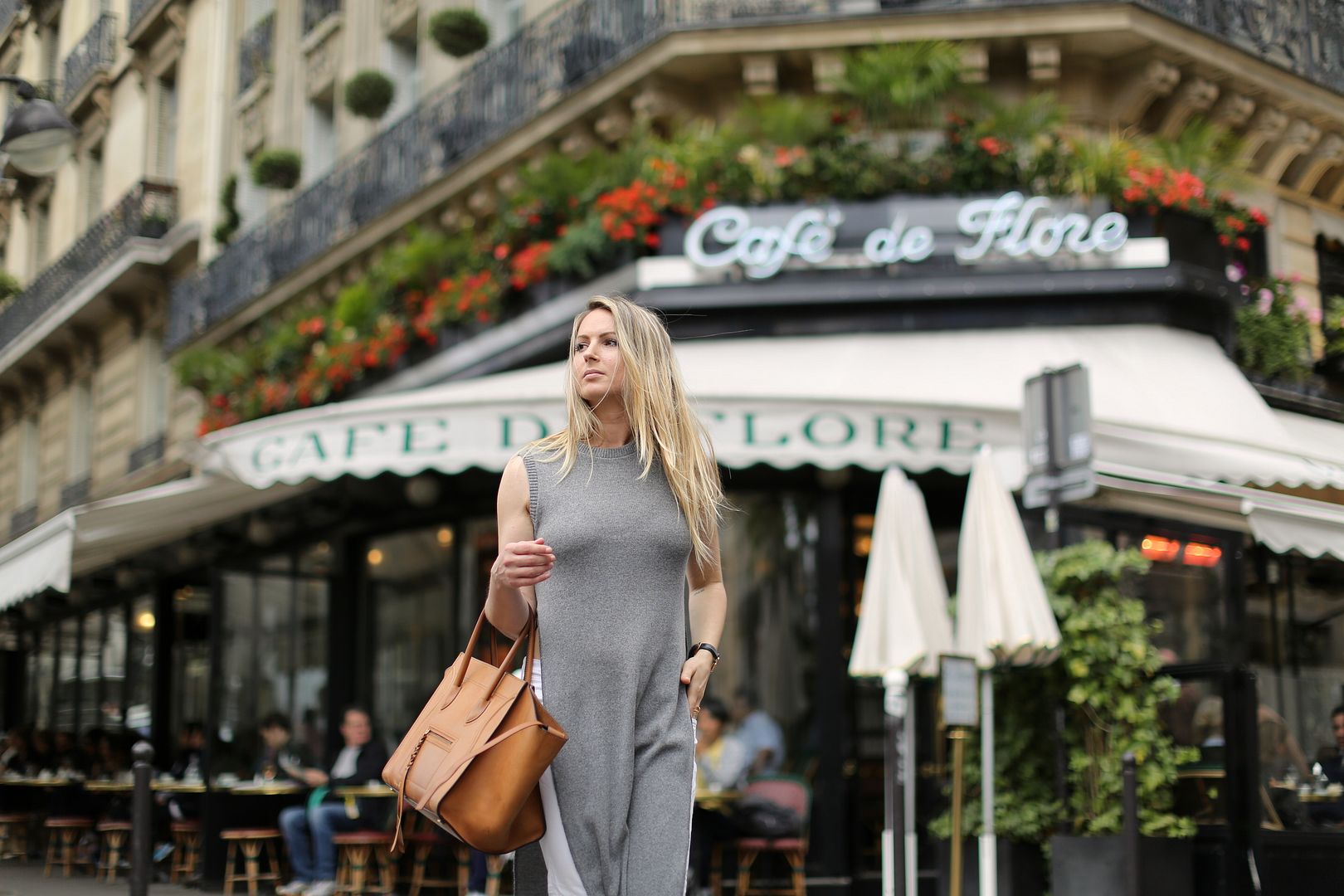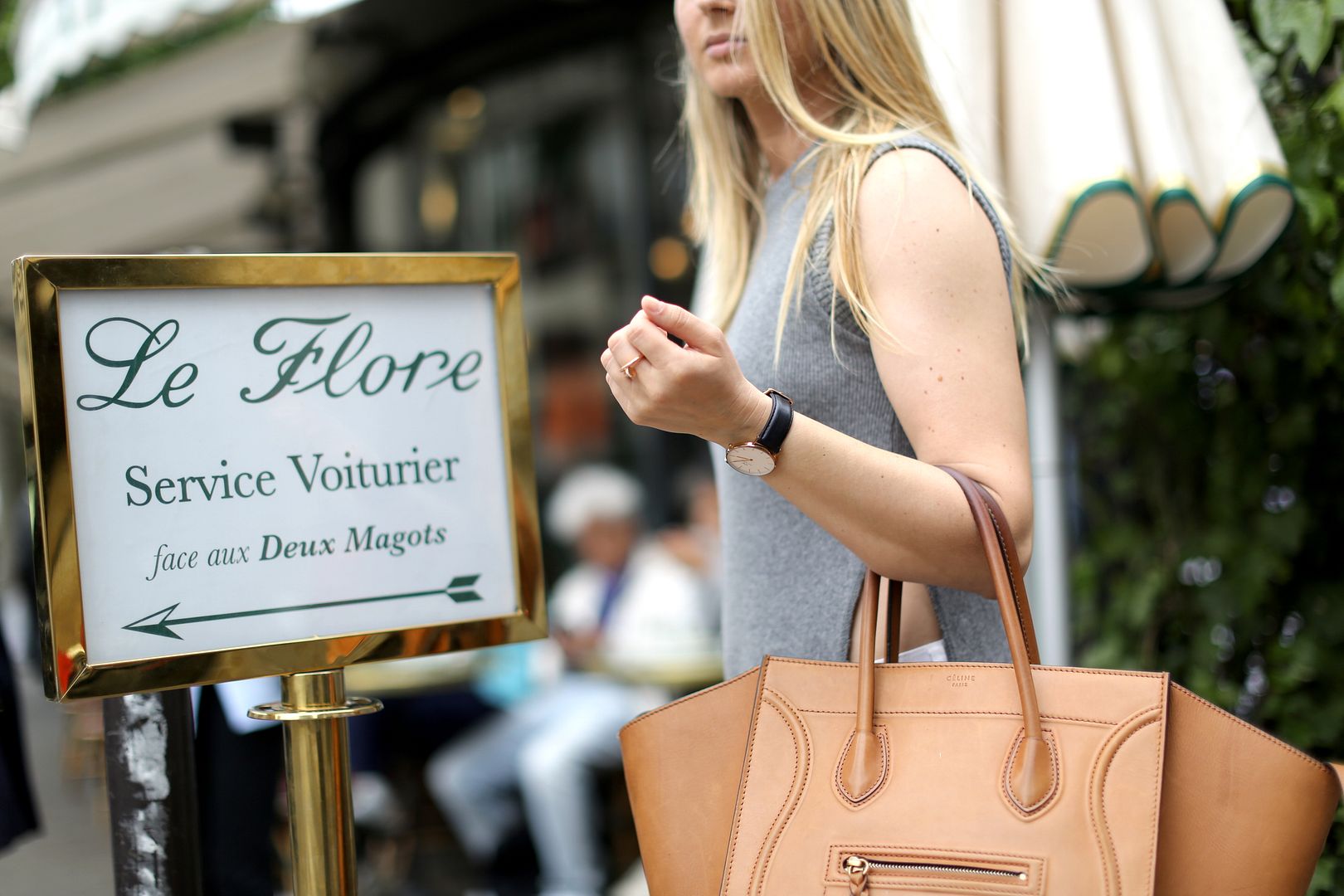 So wearing here something casual, I like to switch for flats when I am spending the day running from a meeting to another one especially when they happen to be spread out across Paris. So I combined this side split tunic to a pair of white jeans and gladiator sandals. What do you think?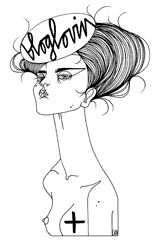 Recommended
8 Comments