INSTA WEEK
We are ending this beautiful week with some moments snapped along the week: fashion, food,
beauty and
more. Just as we like it! Follow me on Instagram
HERE
.
And tomorrow on the blog the photos of our blogger brunch + the Hervé Léger event I attended
on Saturday. And coming up on Tuesday… a video you will definitely enjoy! Stay tuned!
On termine cette jolie semaine avec quelques moments capturés: fashion, food, beauté et plus
encore. Juste ce qu'on aime! Retrouvez moi sur mon compte Instagram
ICI
!
Et demain sur le blog les photos de notre blogger brunch, de l'évènement Hervé Léger et mardi:
youpi je publierai enfin la vidéo dont je vous ai parlé et que vous allez adorer!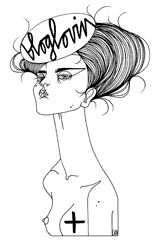 Recommended
9 Comments