A NEW PLACE IN PARIS
So you might have noticed I've been spending much more time in Paris than in Luxembourg and I am currently looking for an apartment in Paris… it's hard. Apartments are small and expensive, but I'm hoping to find my little cocoon soon, wish me luck!
On peut dire que j'ai passé beaucoup plus de temps à Paris qu'à Luxembourg récemment et je suis en train de chercher un appartement… c'est difficile. Ils sont petits et les loyers sont très hauts, mais j'espère trouver rapidement mon petit cocon, souhaitez-moi bonne chance!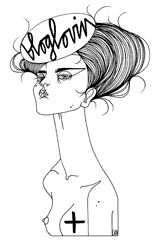 Recommended
6 Comments