IT'S ALL ABOUT THE SLEEVES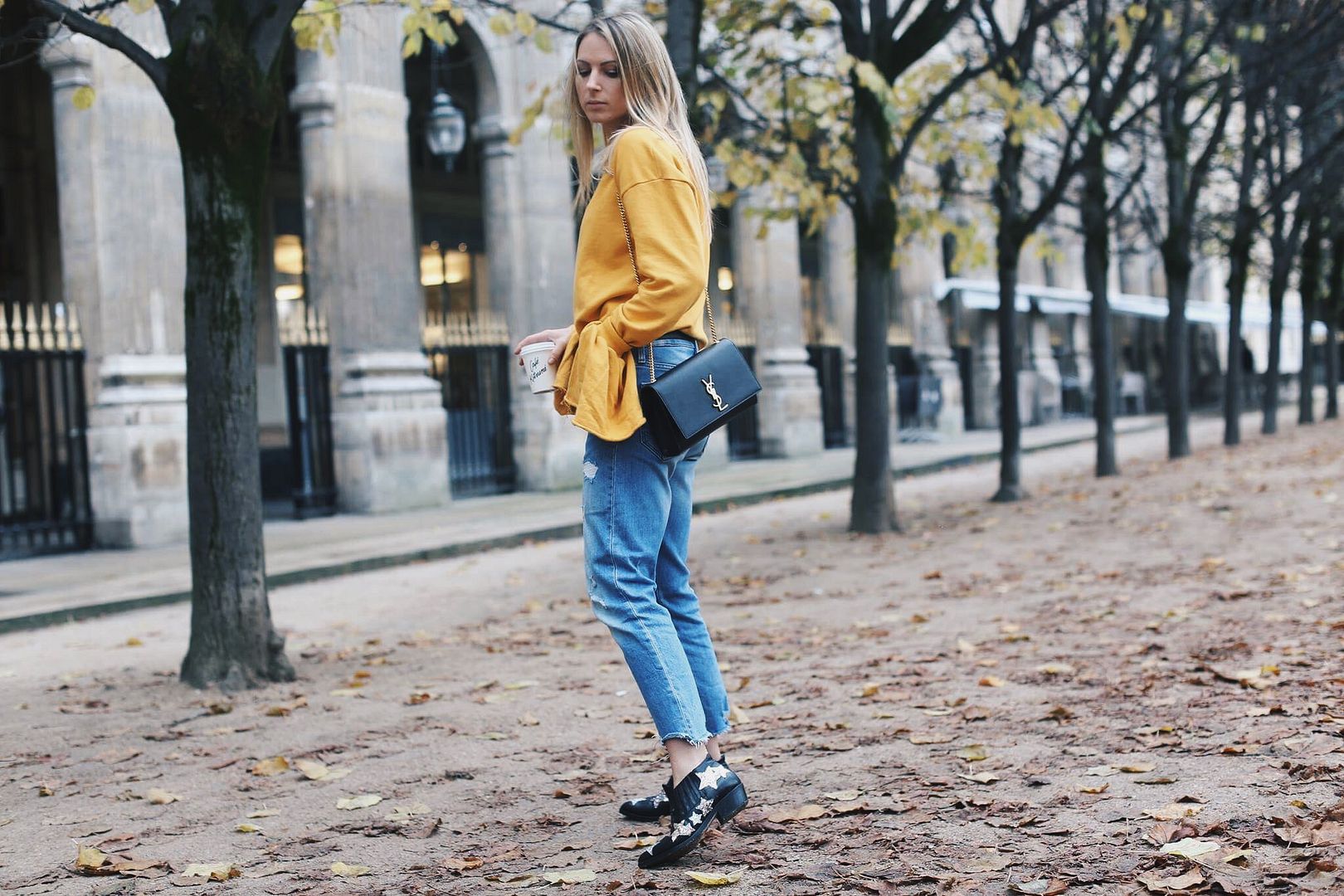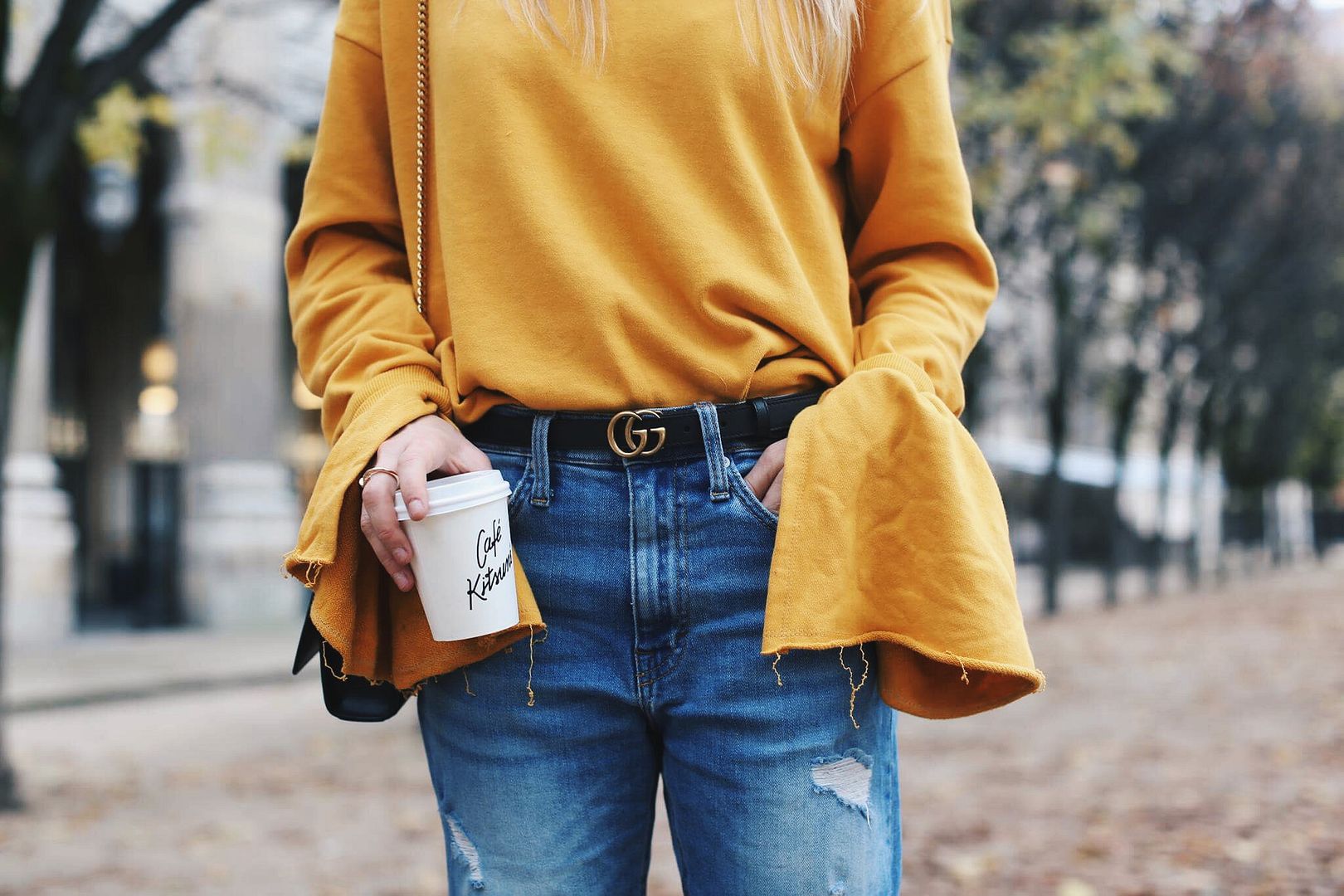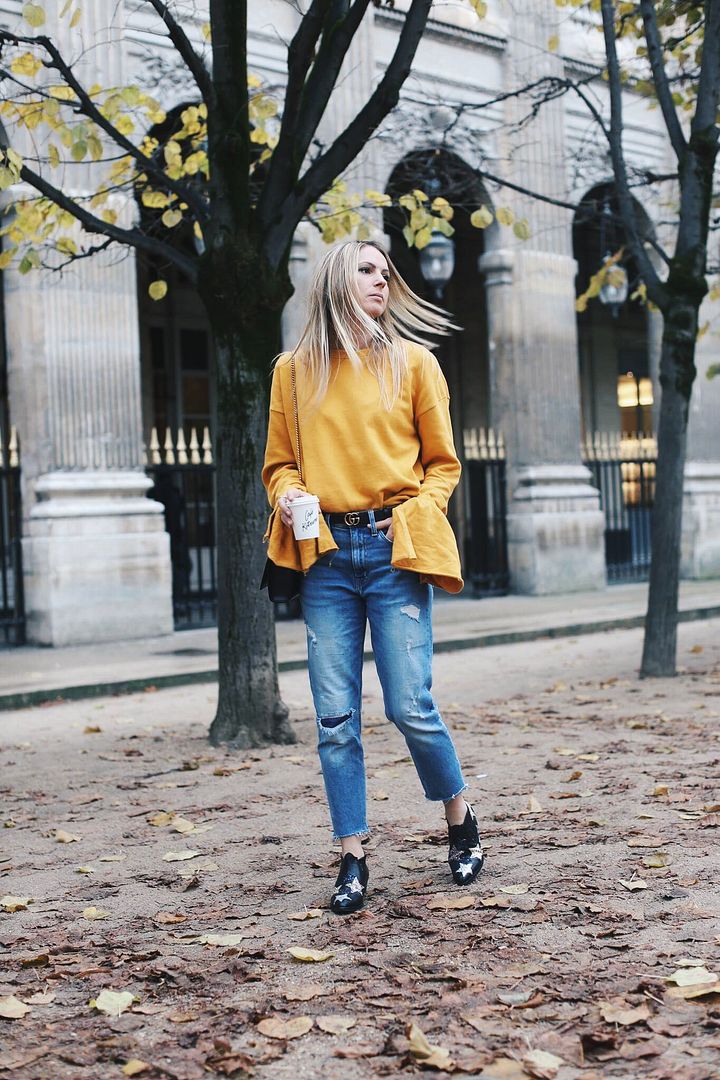 The last leaves and a beautiful Winter light were the perfect excuse to shoot some new pictures at Palais Royal and show you this new sweater I got from my last trip to London. Are you already wearing your sleeves super long? From the runway to the streets, I'm pretty sure you noticed everyone is wearing bell sleeves!
Les dernières feuilles et une fantastique lumière d'hiver, et bien c'était la meilleure excuse pour aller shooter quelques photos vers Palais Royal et vous montrer ce nouveau sweater trouvé lors de mon dernier voyage à Londres. Est-ce que vous avez commencé à porter vos manches super longues? Que ce soit sur les podiums ou dans la rue je suis certaine que vous avez pu voir que tout le monde a déjà adopté cette nouvelle tendance!
Sweater
: April similar
here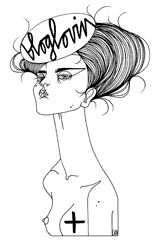 Recommended
5 Comments