JALOUSIE GIVEAWAY
Have you already heard about JALOUSIE?
JALOUSIE is a romantic, rock, fresh and passionate jewelry brand,
founded in Barcelona in 2010, with workshops in London and Barcelona.
Today, I'm offering you your favorite item !!!!
1. Leave a comment telling which item you would love to win
( browse their website and pick your favorite)
3. Be a follower of My Little Fashion Diary and become a fan on
facebook
The contest runs for one week.
A winner will be chosen at random and contacted directly by Jalousie.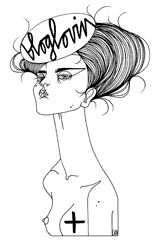 Recommended
81 Comments