JUST GIVE ME MORE WATERMELON
Summer is on! Where are you guys heading to this year? I would love to know all about the destinations who are all going to visit!
Et voilà, c'est l'été et les vacances! Où est-ce que vous allez? Partagez avec moi les destinations que vous allez visiter cette année!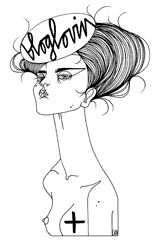 Recommended
1 Comment