KHAKI
I've been wearing this cardigan non stop lately, it's cozy and I'm crazy about khaki,
I combined it with a blouse of the same color and with an embellished collar and kinda dig
the khaki on khaki look. Wore this last Saturday for the Nasty Show on Radio Ara
in Luxembourg and we of course ended in an american bar drinking beers.
A bit of shopping, tried to resist to a Céline bag I immediately
fell in love with…
but I might not resist for too long. Then champagne in one of my favorite bars here,
followed by burgers and… shots . Thank god Saturdays are followed by Sundays 😉
Hope you week has started off well!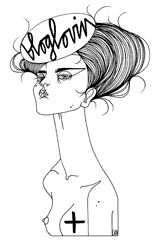 Recommended
12 Comments