LONDON FASHION WEEK DIARY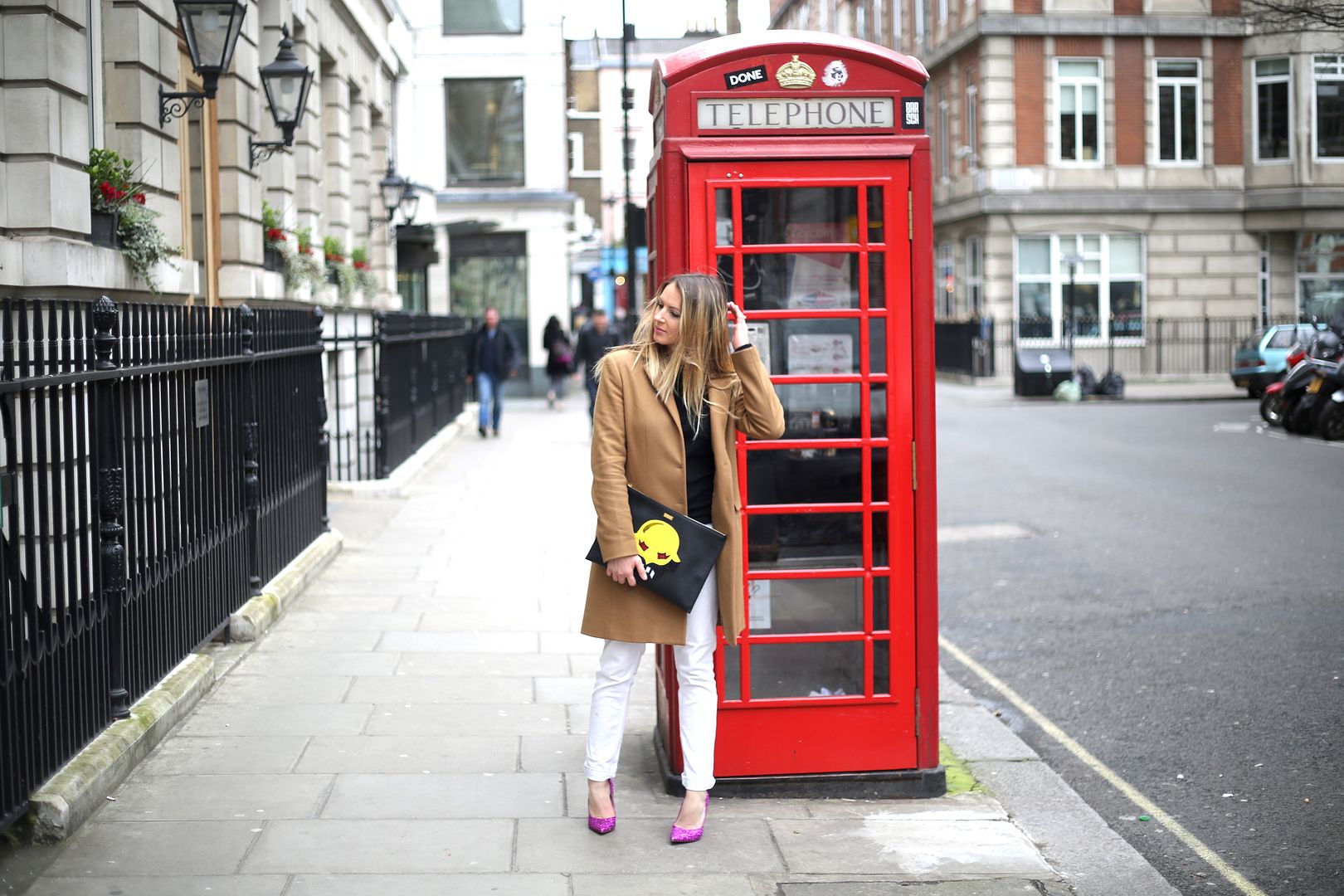 Hey guys! Life has been busy lately, I didn't get the time to rest after New York as I unpacked, packed again and left for London for fashion week AND to celebrate my birthday! During fashion week in New York I decided to publish only my looks on the blog as I didn't want to carry my big Canon with me everyday and I shared all the pictures of the shows, the events, the city on my social medias like Instagram and snapchat but I noticed that you all prefer me to share absolutely everything here on the blog and add more on social medias so here I am with a big London Fashion Week article and I will post daily during Paris Fashion Week and will share my looks and my favorite shows and events I am attending on the blog just like I used to! How does that sound?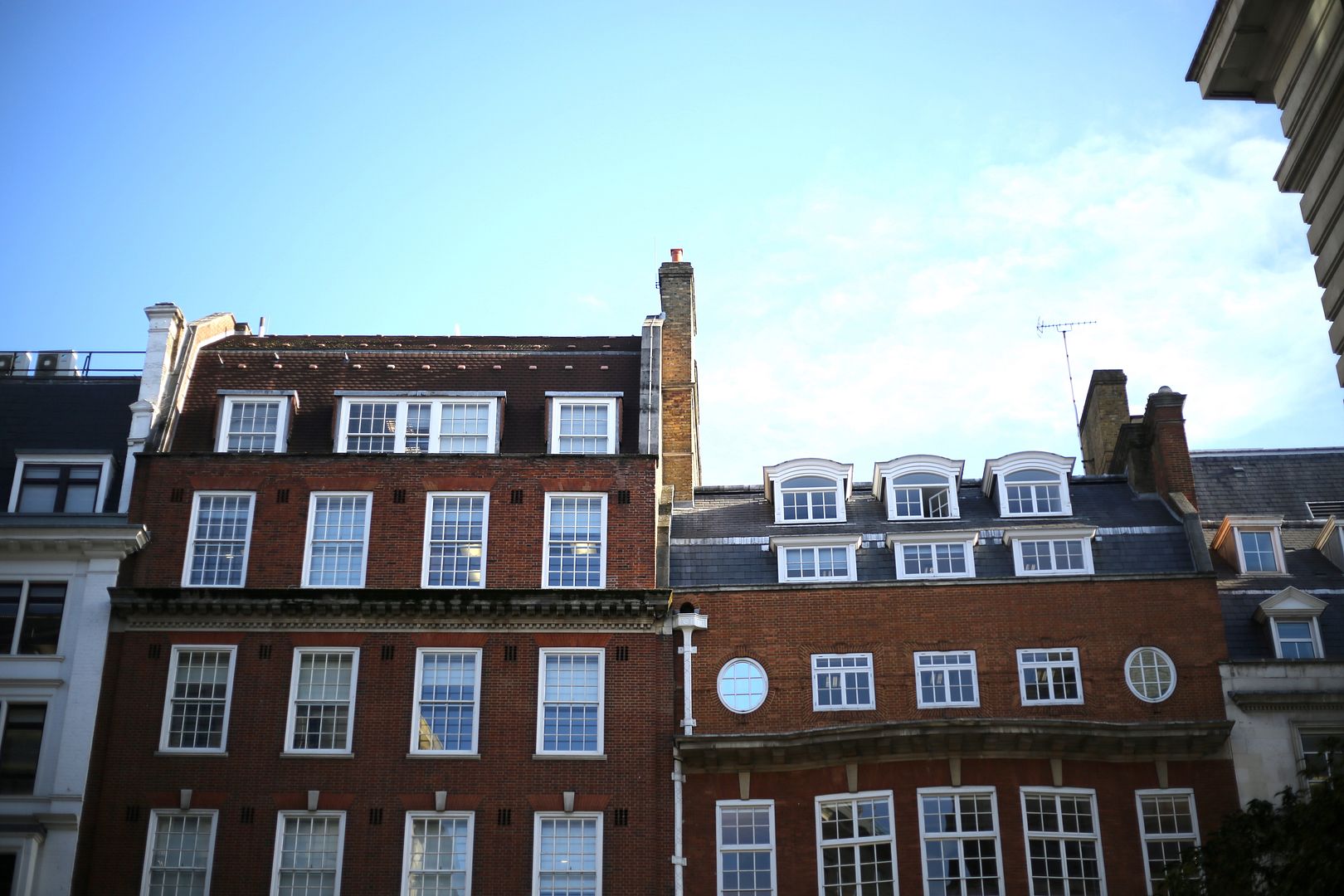 The weather has been absolutely wonderful: no rain, blue sky, almost Spring time! The perfect occasion to wear my new glitter pumps!
Let's talk about my favorite shows now. First, Roksanda: a beautiful collection with amazing volumes and textures, a 70's influence, with big skirts, tapestry fabrics, belts on coats, vibrants colors including blue and mustard. Big crush on the coats!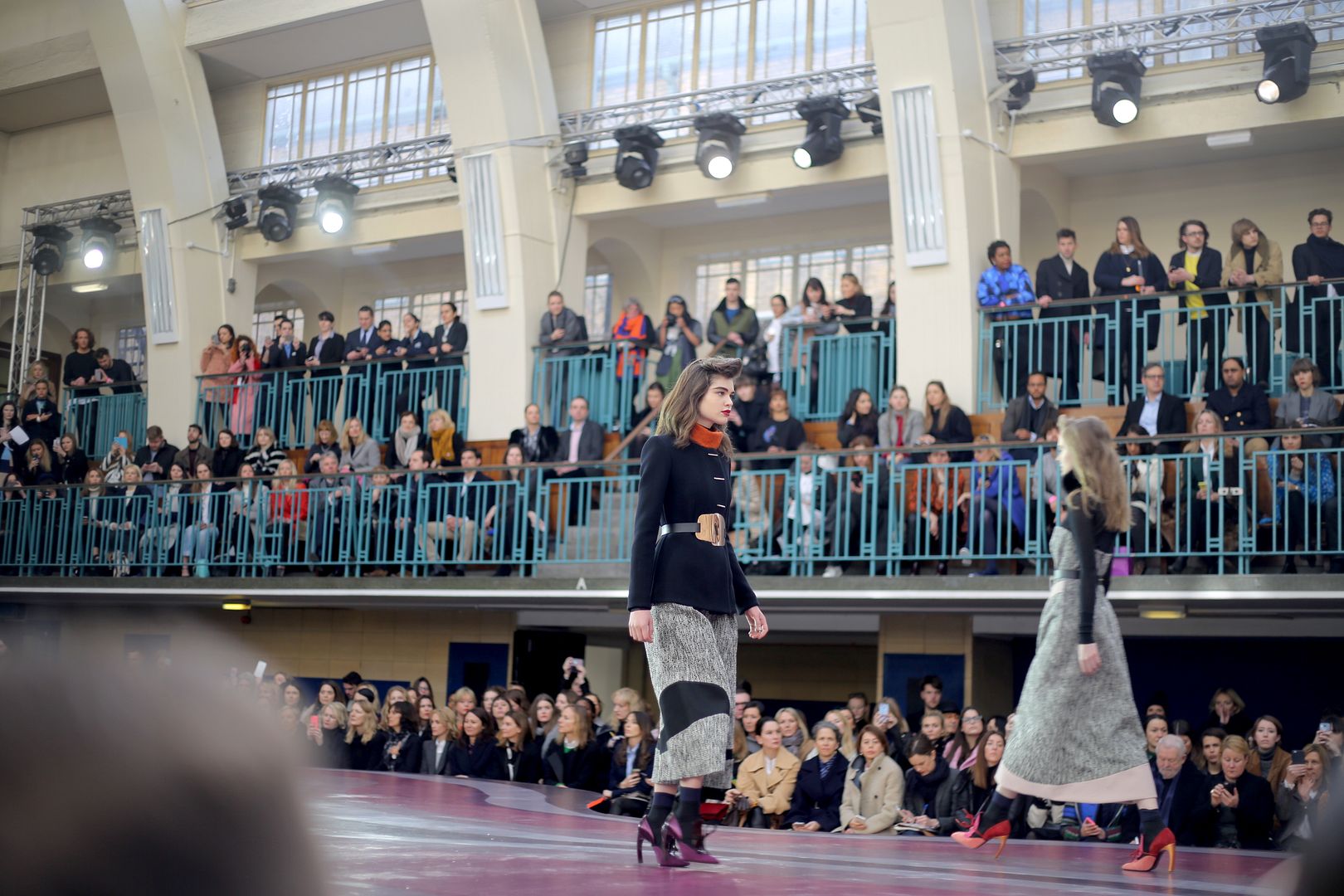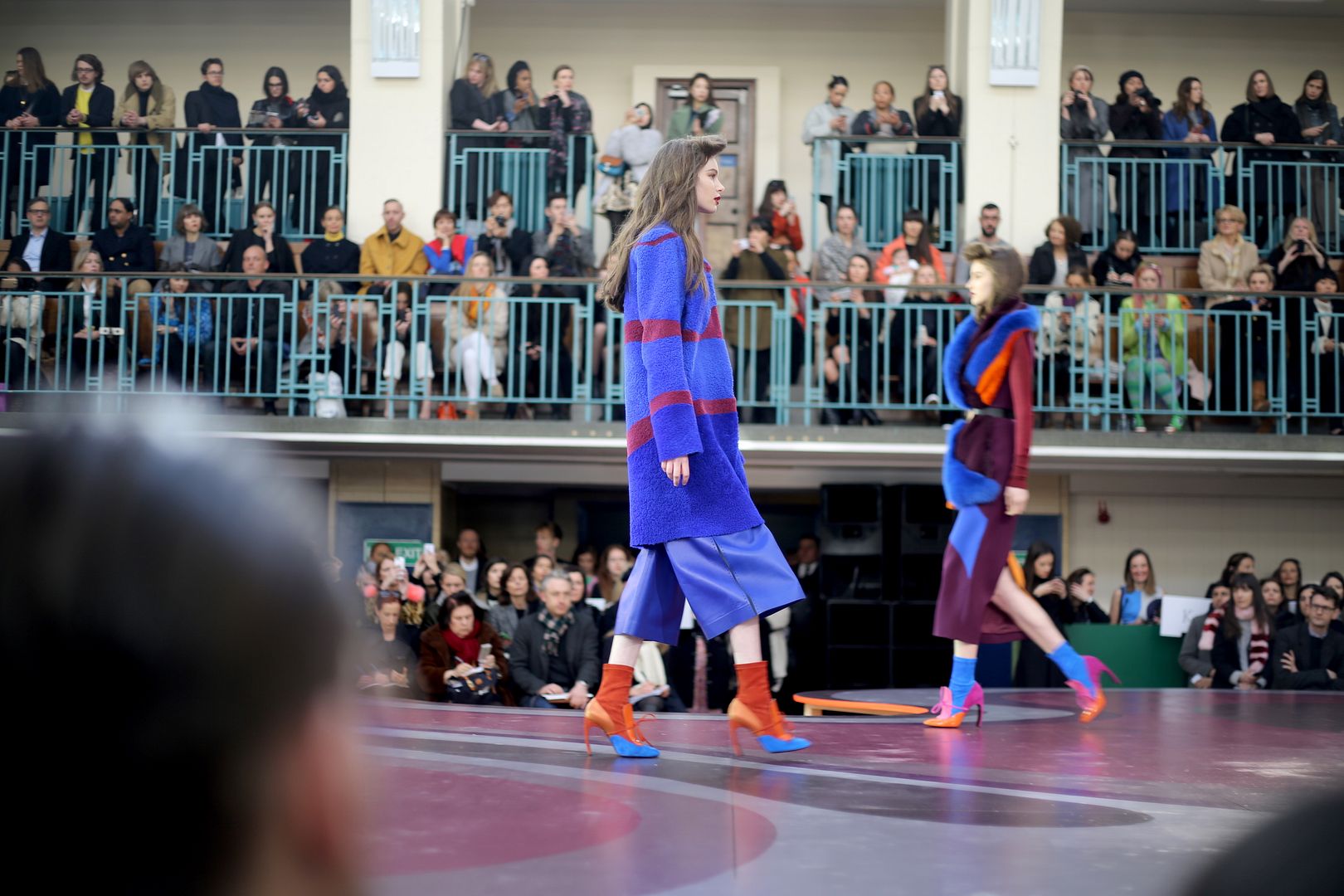 Erdem: a very feminine and elegant collection with luxurious fabrics. I loved the dresses with plumes more than anything else. And what to say about the set of the show? Fully furnished with 50's sofas, dressing tables, desks with typewriters, vintage Paris Match issues, like an apartment from the 50's and the models were walking around before they all sat on the sofas during the finale. Fantastic! I had the chance to meet the designer backstage to congratulate him and get a closer look at the clothes. Definitely a highlight of the week!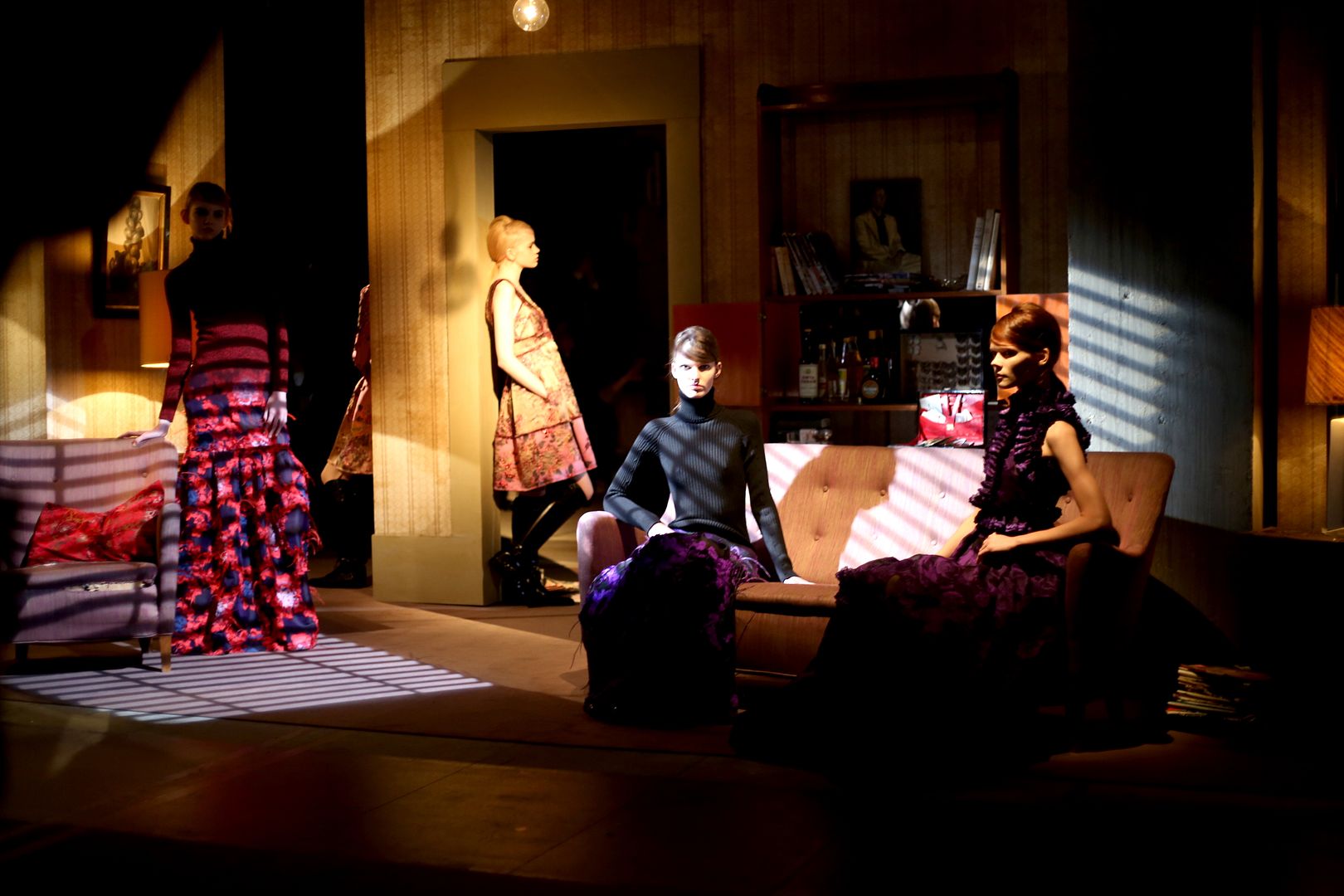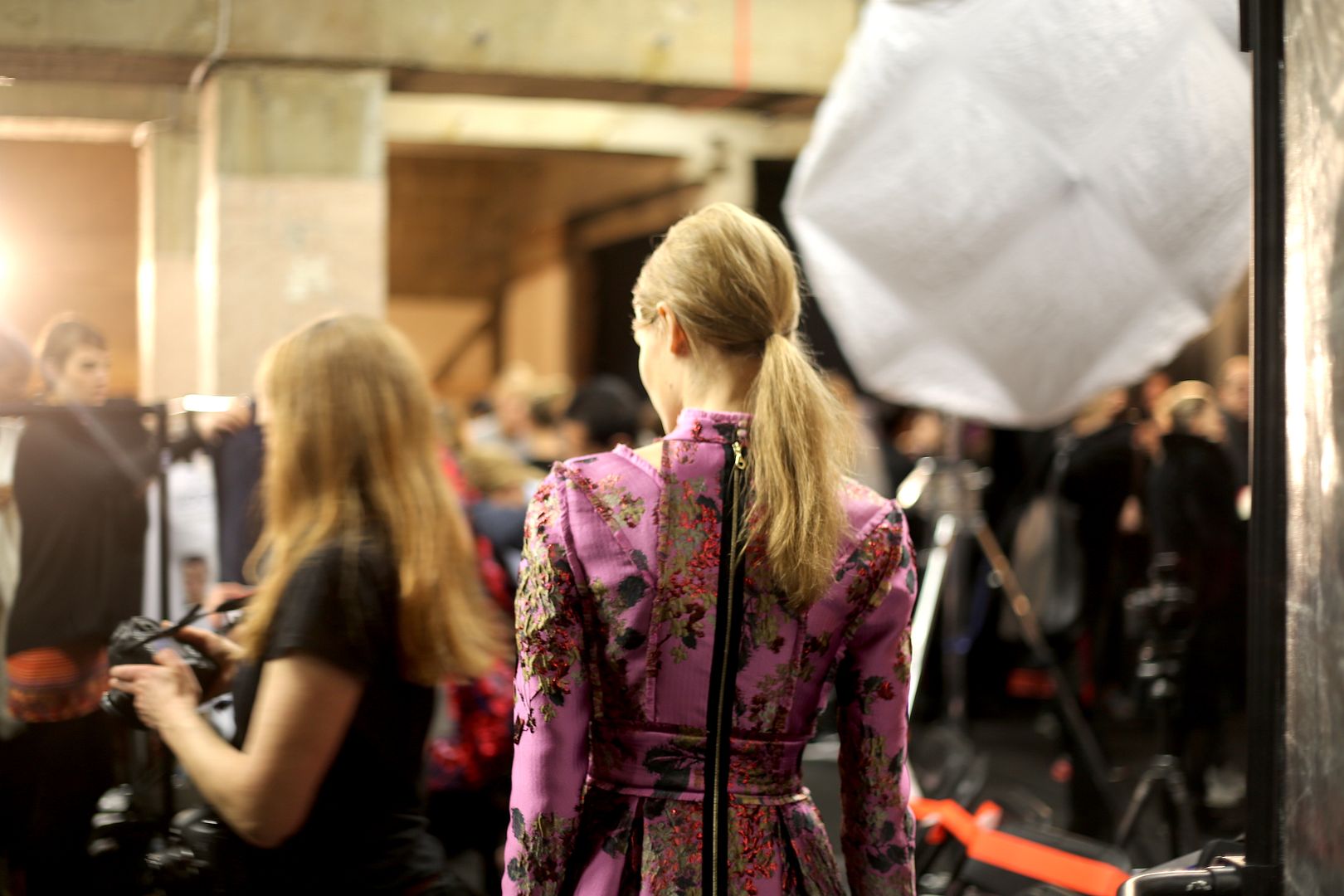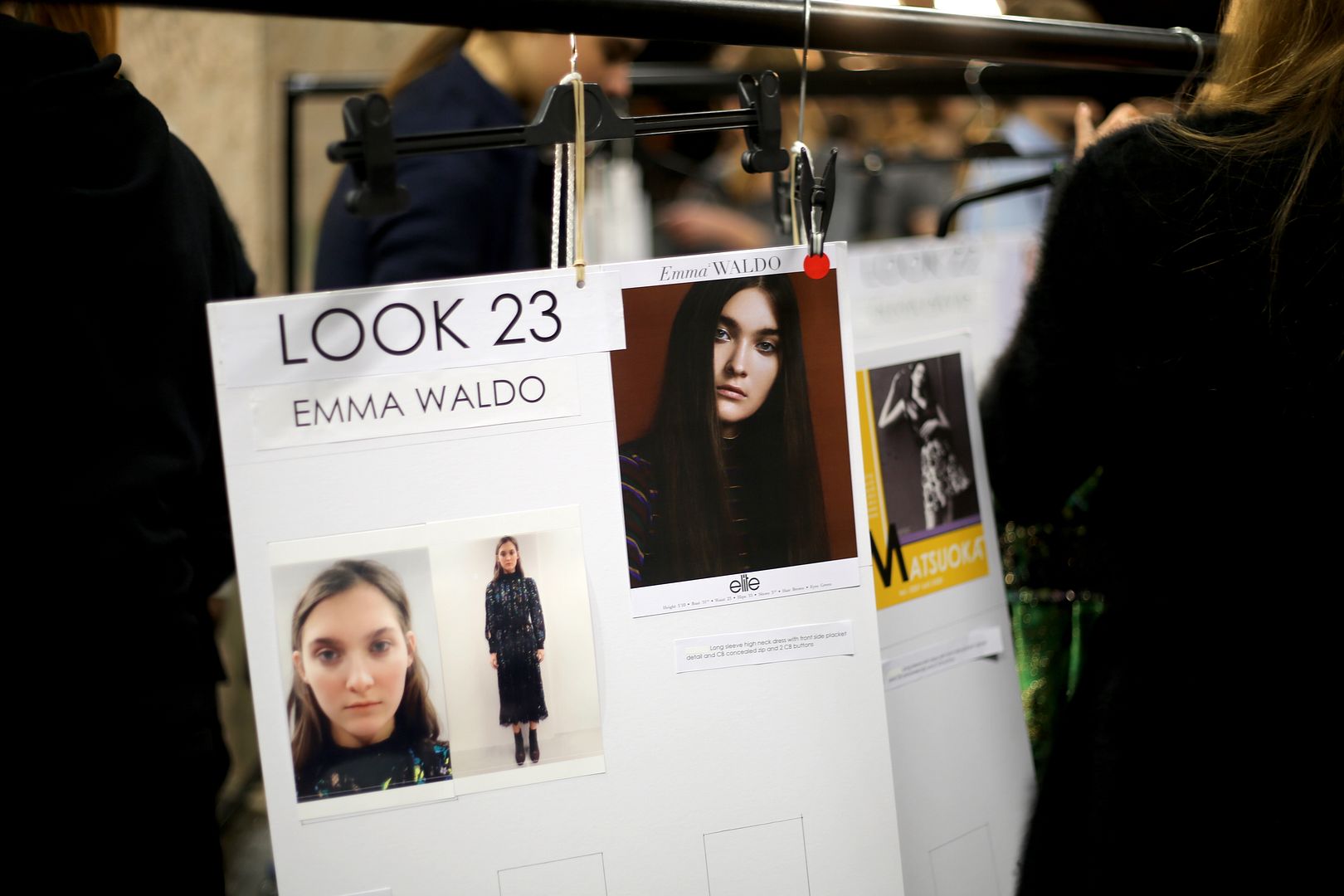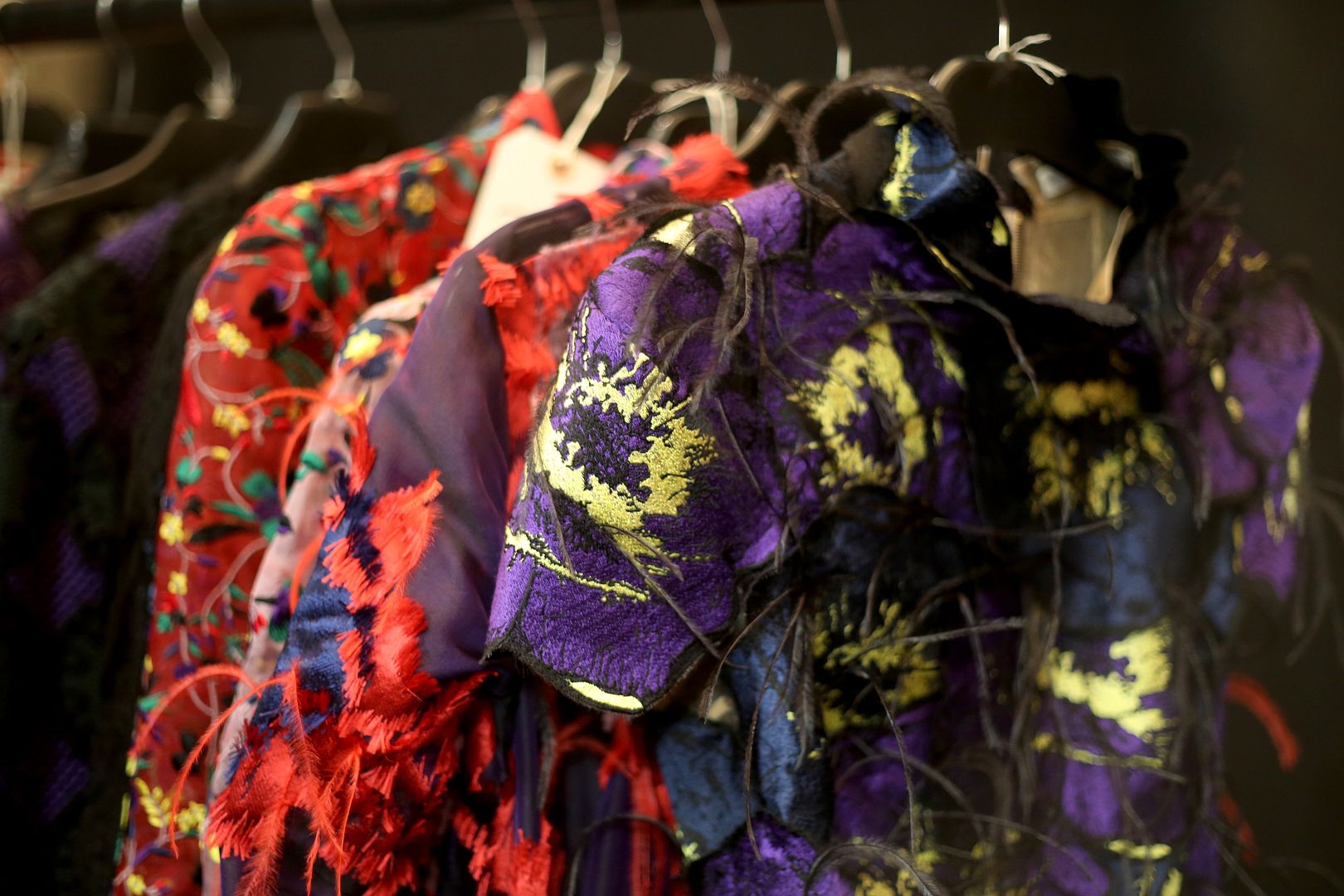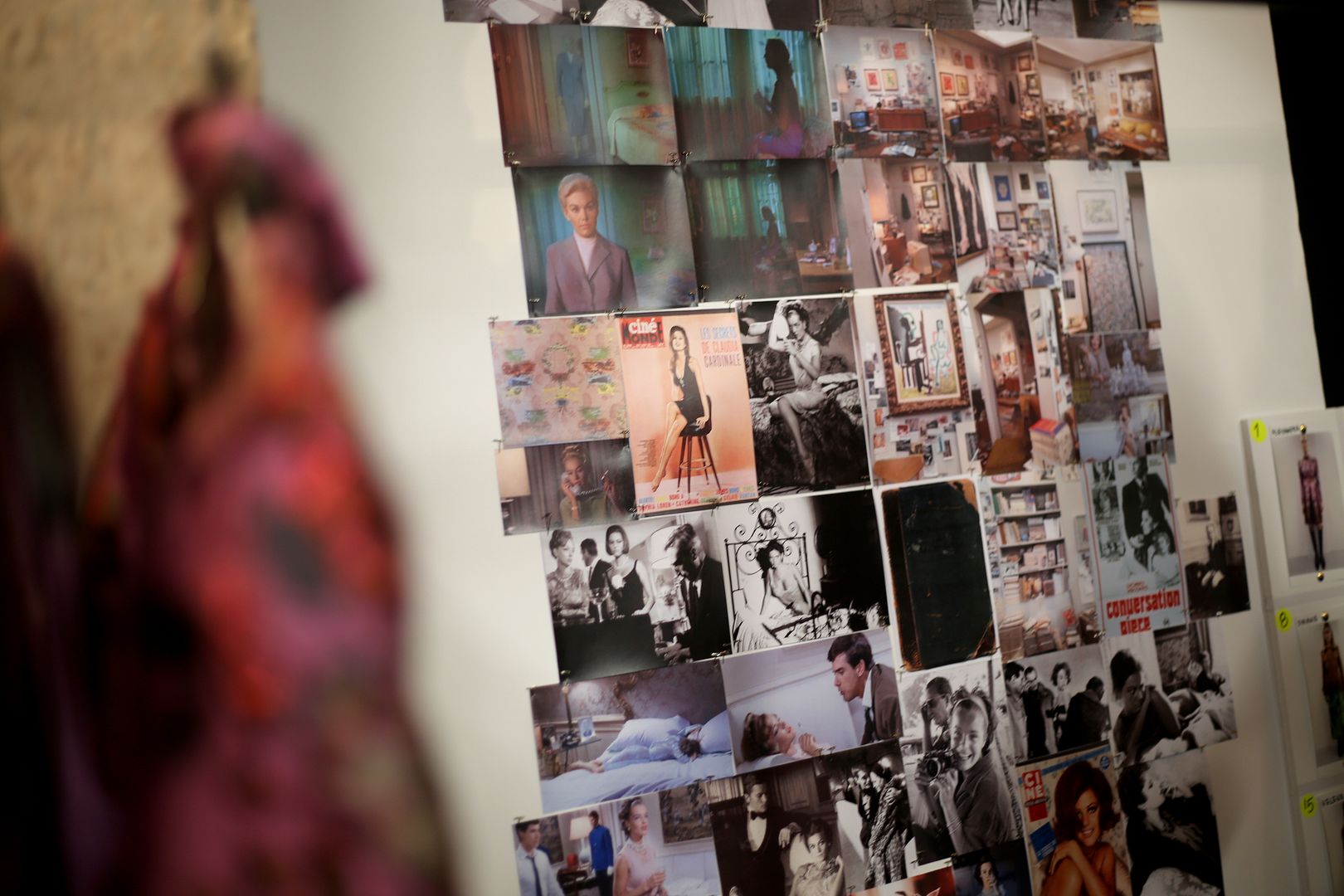 Not only was I in London for fashion week but also to celebrate my birthday! So yes there was champagne! Thank you Pascaline and Toni for sharing this day with me!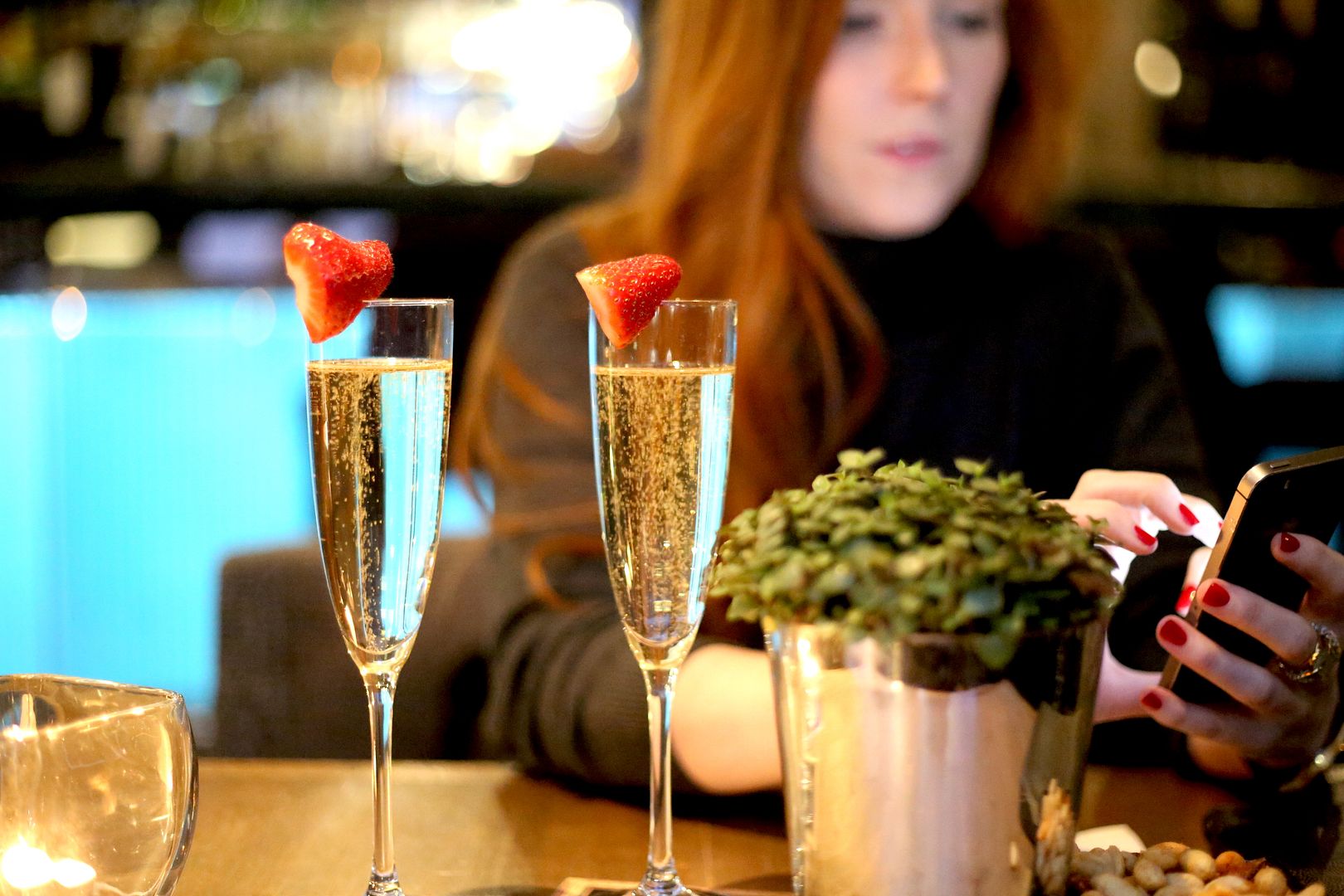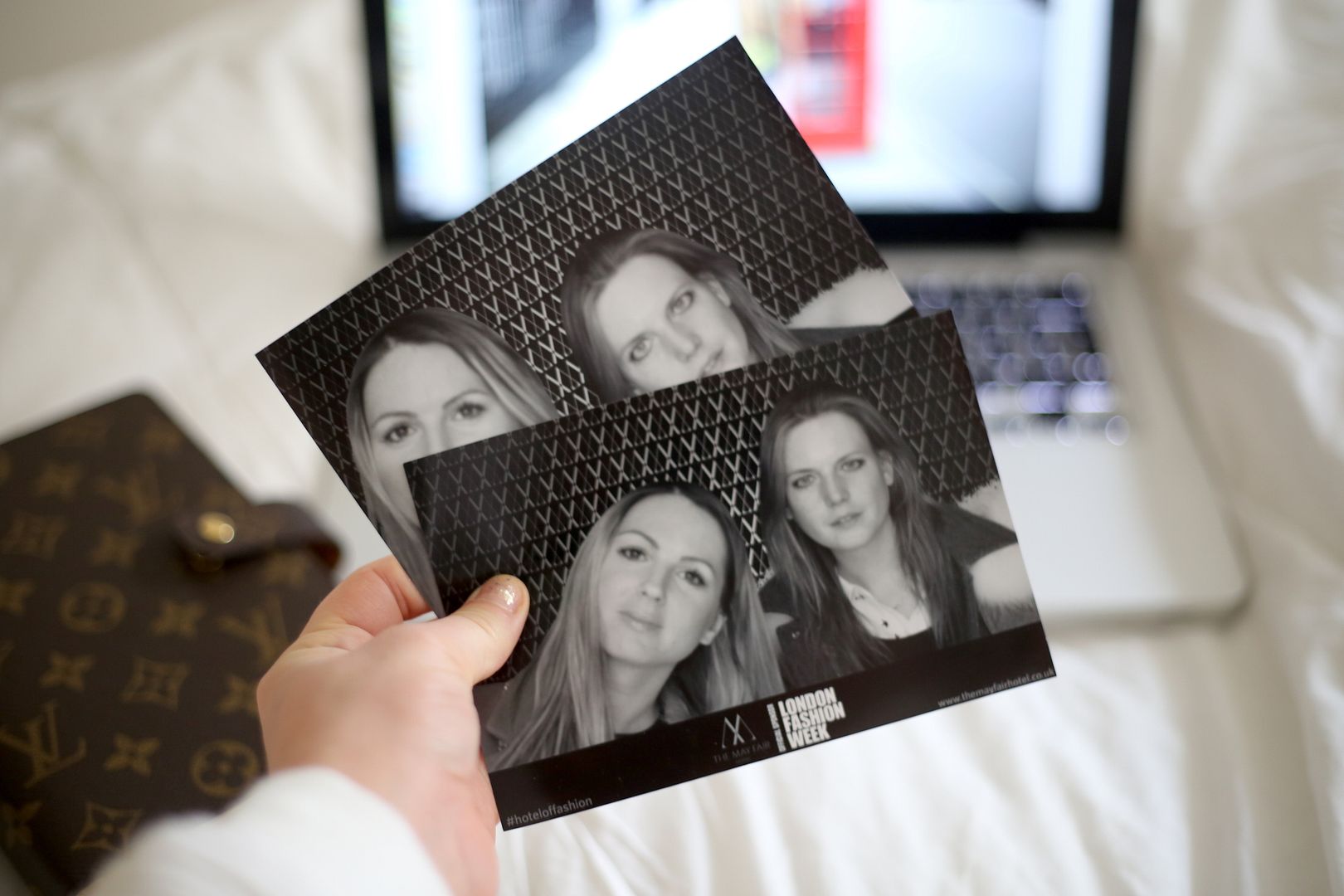 The Ashley Williams collection was fun and full of energy! It really surprised me. And the gorgeous Georgia May Jagger opened the show. PVC dresses, candy pink coats and jackets, very playful!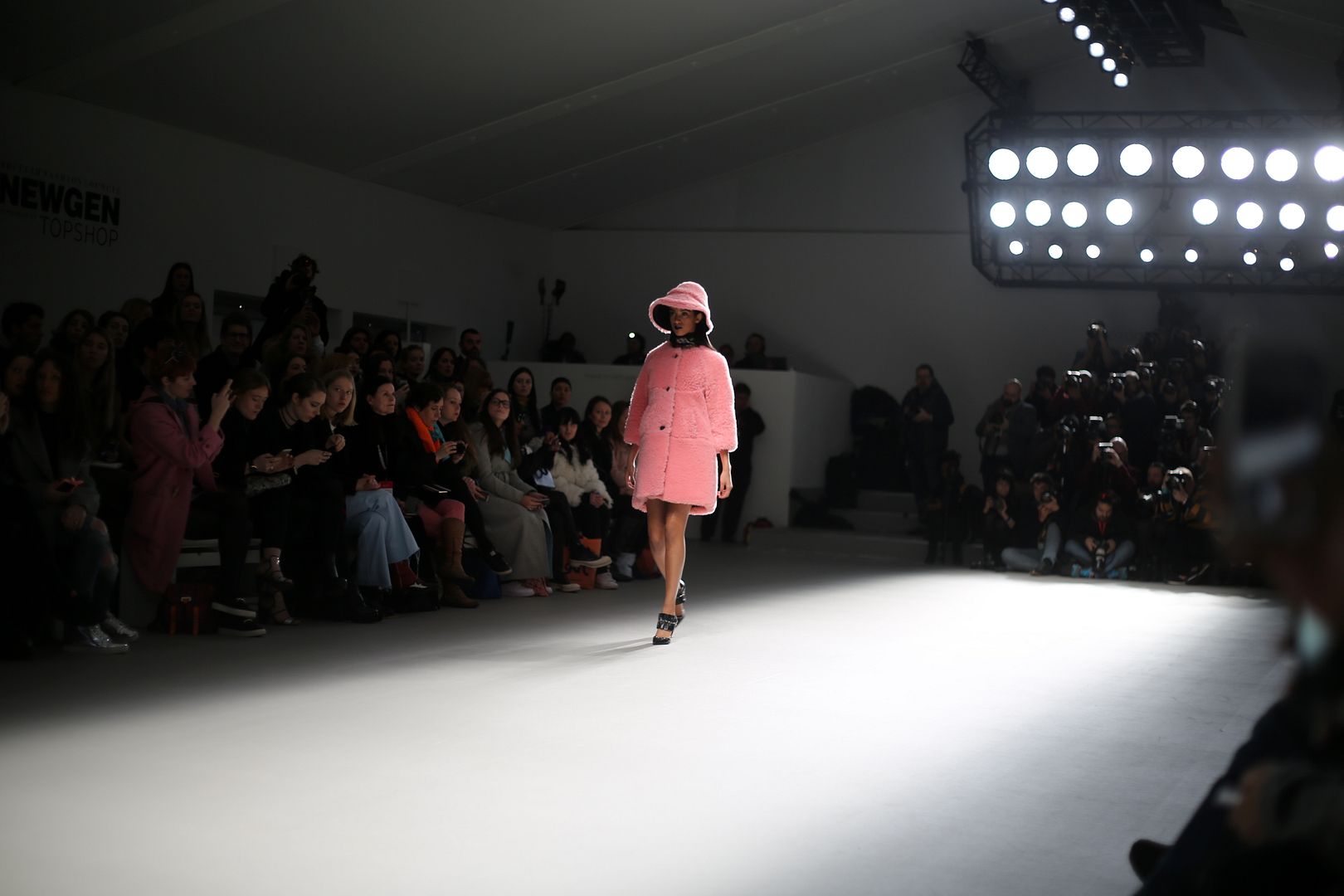 Look at this: London!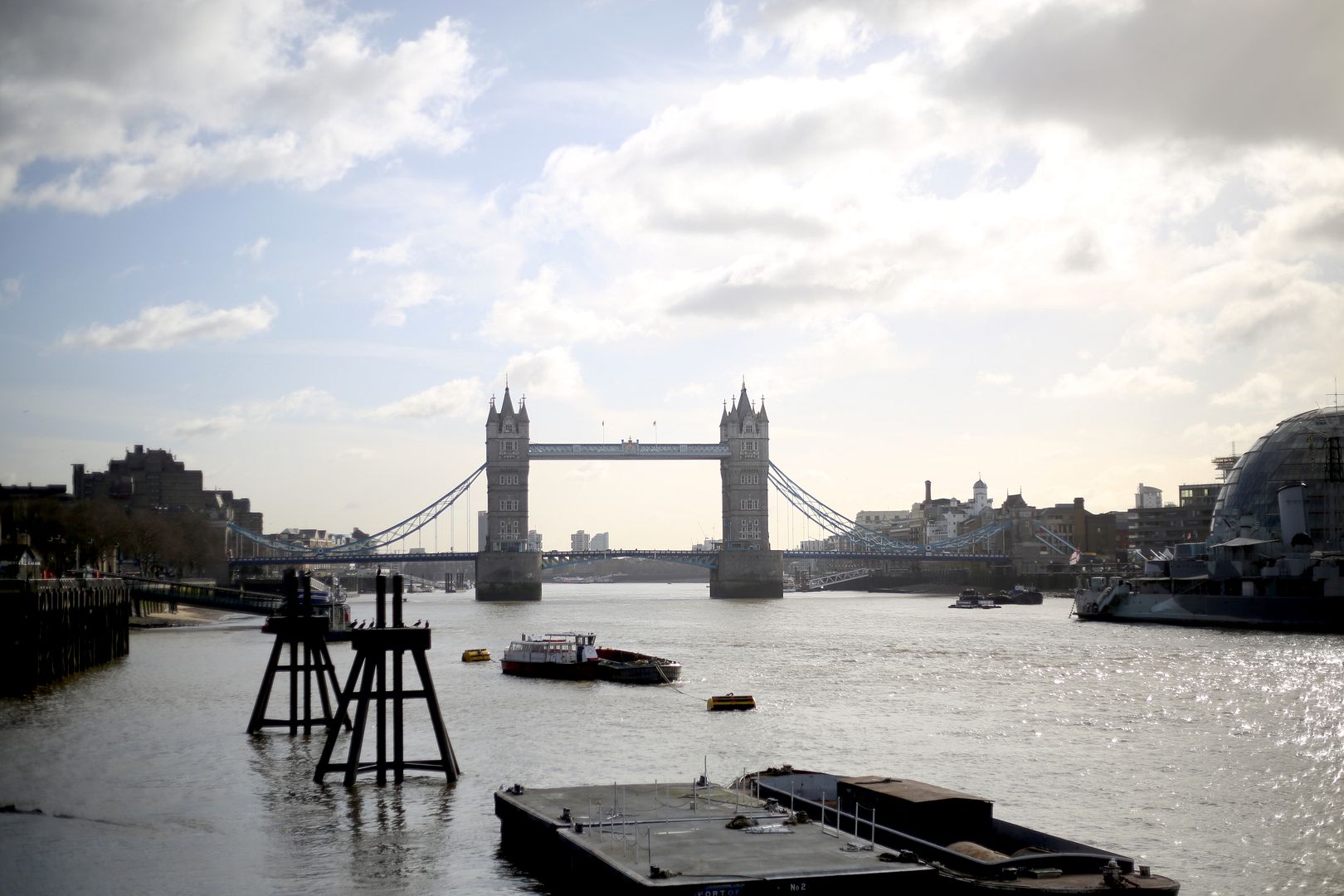 Michael Van Der Ham: a series of delicate blouses and skirts, very chic.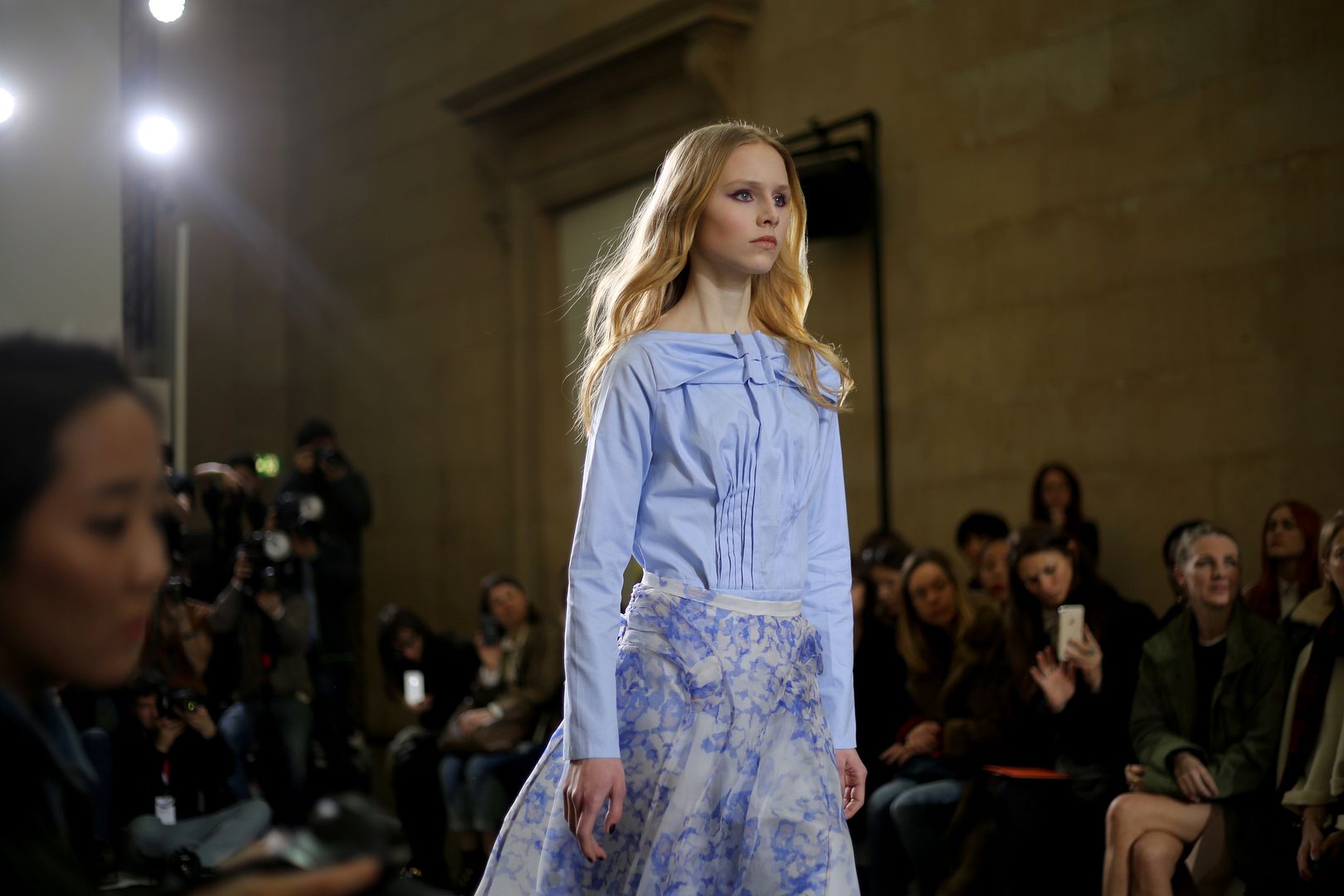 Marques Almeida: 90's grunge references. A lot of denim: red, pink, blue…asymmetrical pieces, sheer, Swarovski glitters, a very interesting and strong collection.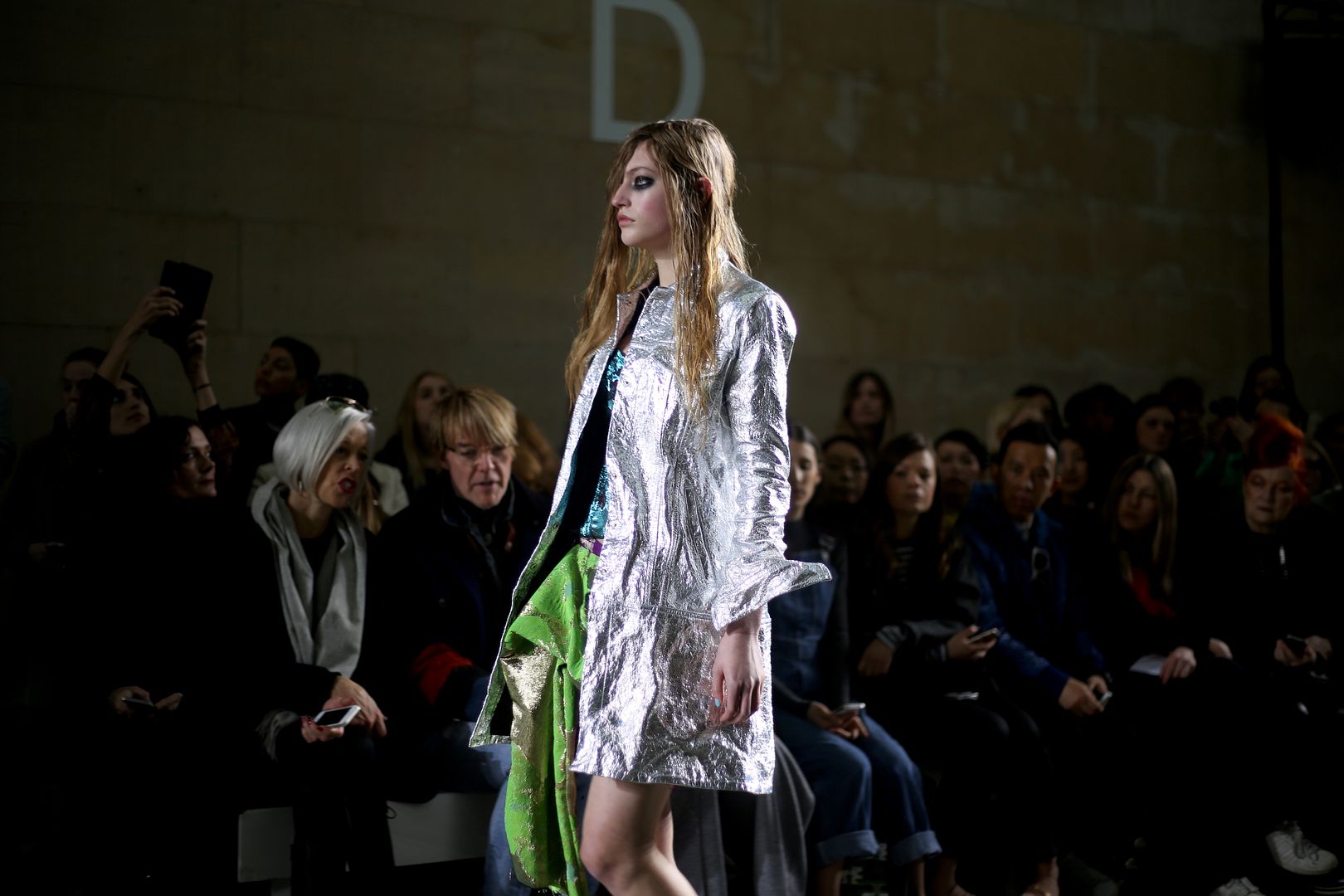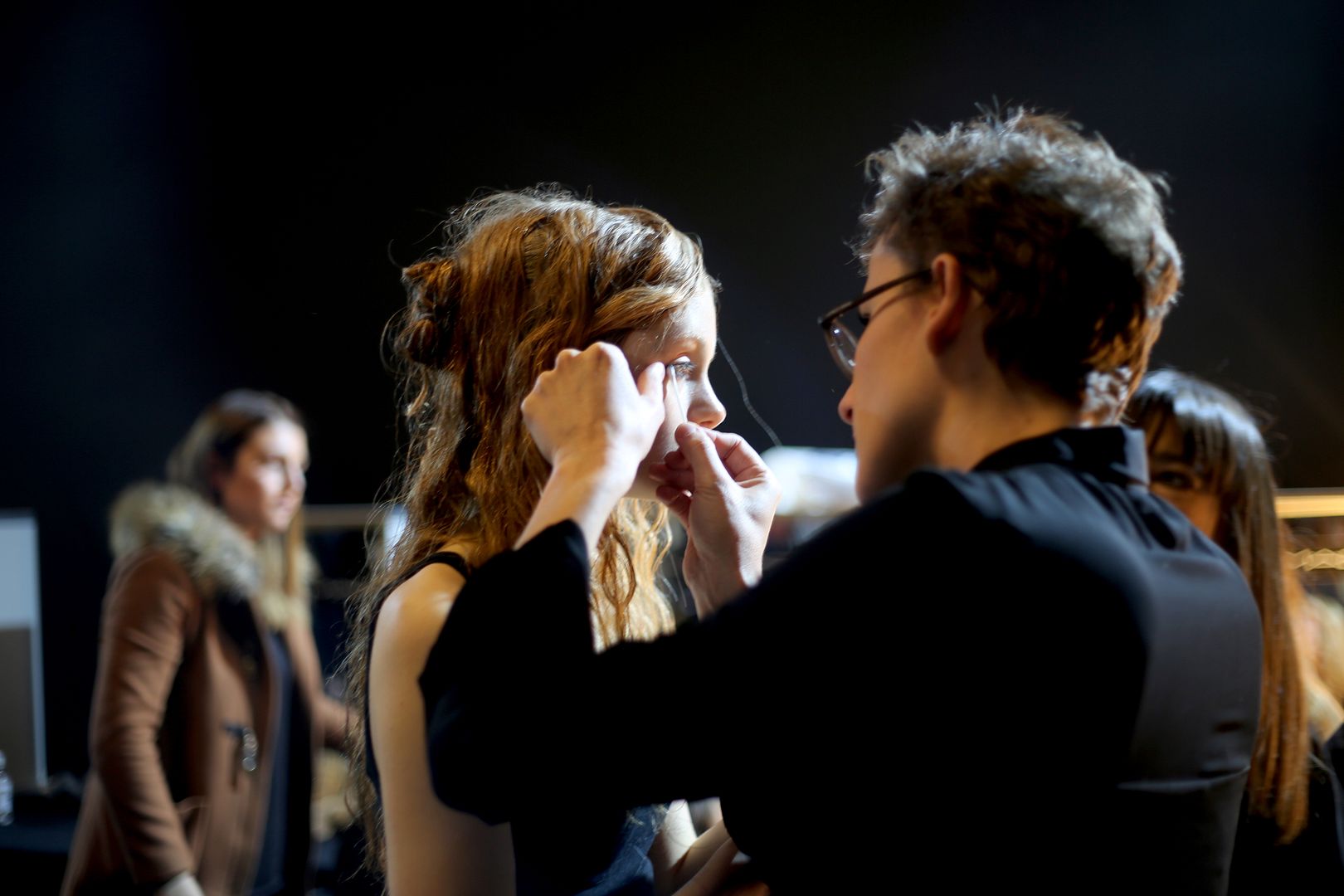 The Ashish show was cool. Really cool. And just have a look at the invitation: a credit card! The collection? A lot of faux fur combined to high high platform boots! Lingerie mini dresses, glitters, military print: a strong, powerful and free woman. That is the message.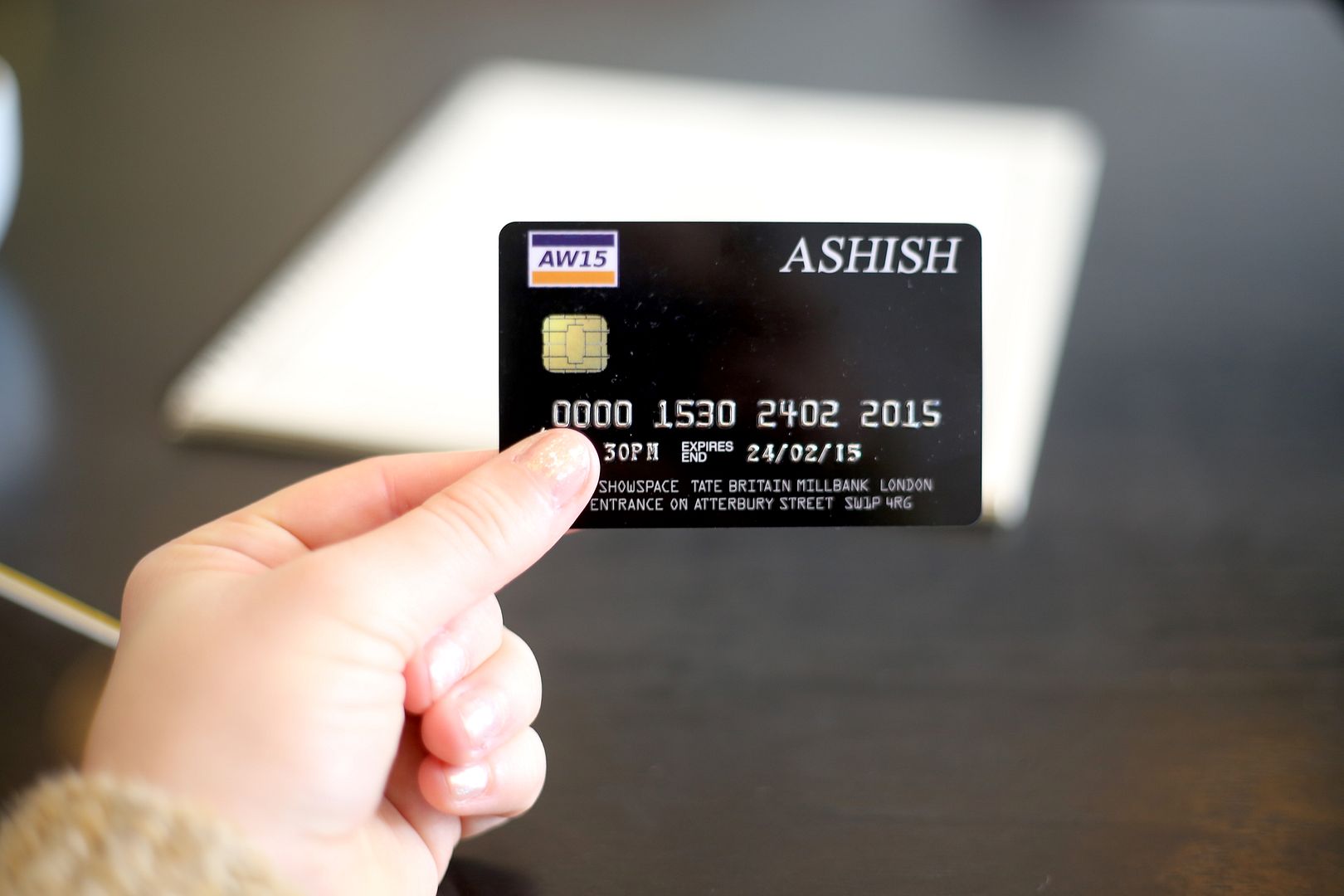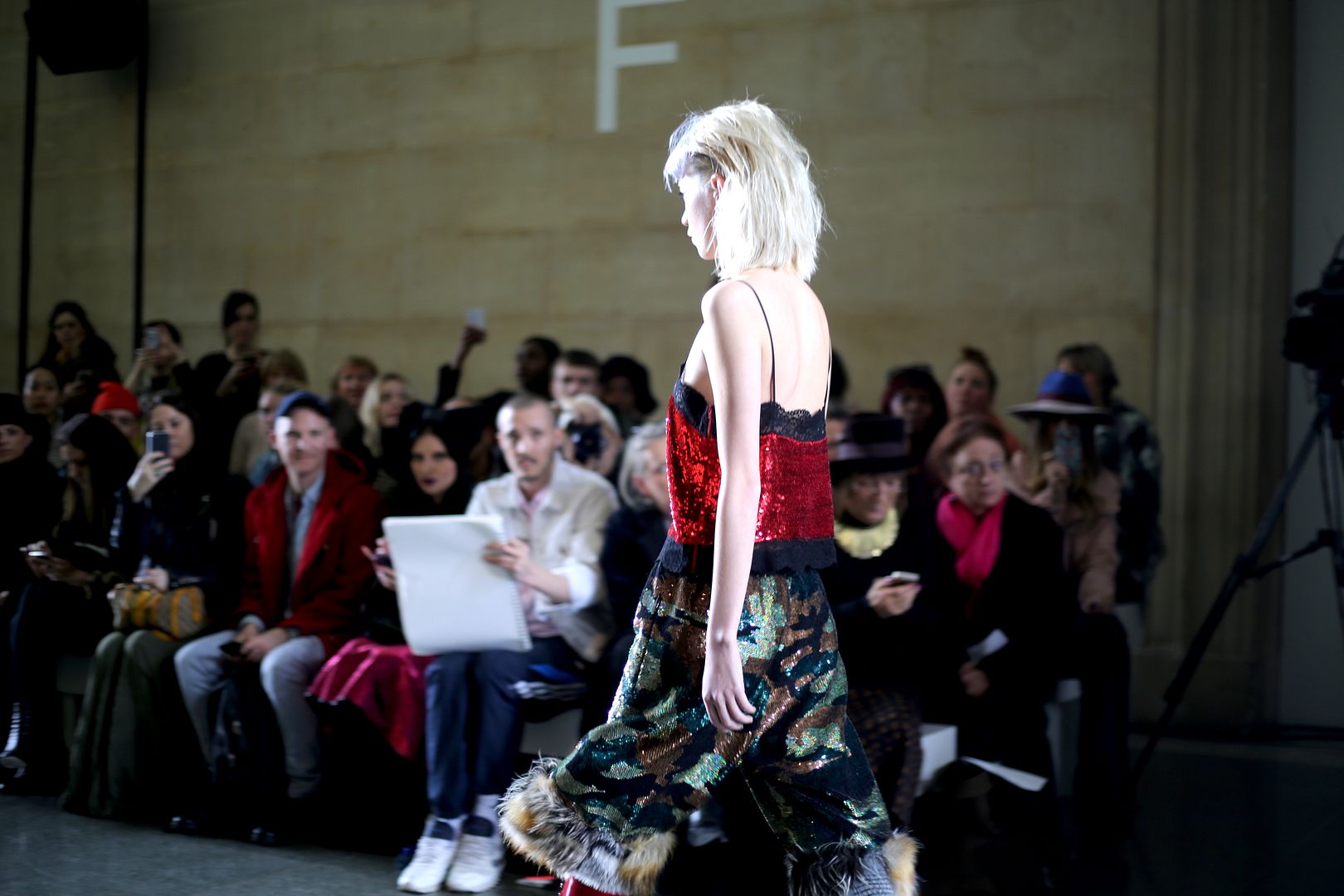 That's it for the moment. Next stop: Paris!
Sweater
: agnès b. similar
here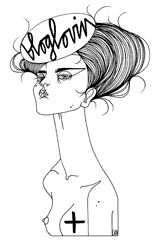 Recommended
9 Comments