LOOK OF THE DAY: IN THE SNOW
Hi guys!
This is my outfit today, I wanted to take some pictures somewhere in the snow
and share them with you!
One more day before Christmas, who's excited????
I want to thank you all, for reading My Little Fashion Diary and for being here.
I'm so excited to spend Christmas with my family.
Hope everyone is keeping warm and safe.
Happy Holidays!

Jacket: H&M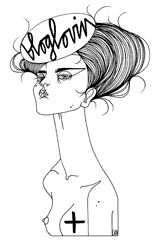 Recommended
62 Comments