LOOK OF THE DAY
Hope you all had a great time yesterday for Valentine's Day!
As I promised, more high heels 😉
February is such a great month with Valentine's Day, my birthday on the 23rd and Fashion Week!
As you all know I'm going to Paris for Fashion Week this season and I just can't wait!
Now let's figure out what to wear in advance!
Who else will be at PFW?
Jacket: Balmain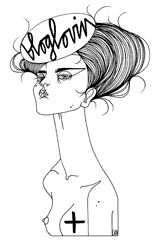 Recommended
75 Comments