MUST-HAVE: THE BACKPACK
The backpacks are back and I decided to select a few of my favorites for you!
Les sacs à dos sont de retour et j'ai eu envie de sélectionner mes préférés pour vous!
LUXURY
Moschino embellished leather trimmed shell backpack
Asos
backpack in baby blue
Asos
backpack in light pink
Do you have a favorite?
Vous avez un préféré?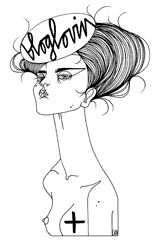 Recommended
1 Comment