MY MAKEUP ROUTINE WITH MAC COSMETICS
Hey guys! I hope you are having a wonderful week. So you see, I keep my promises: I told you I would publish more video content in 2016 and here's a brand new video to show you how I do my makeup every day. Hope you like it!
Coucou! J'espère que vous passez une belle semaine. Vous voyez, je tiens mes promesses: je vous ai dit que je publierais plus de vidéos en 2016 et voici une nouvelle vidéo dans laquelle je partage ma routine makeup, j'espère qu'elle va vous plaire!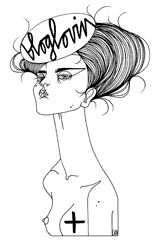 Recommended
2 Comments