MY POST FASHION WEEK SKINCARE ROUTINE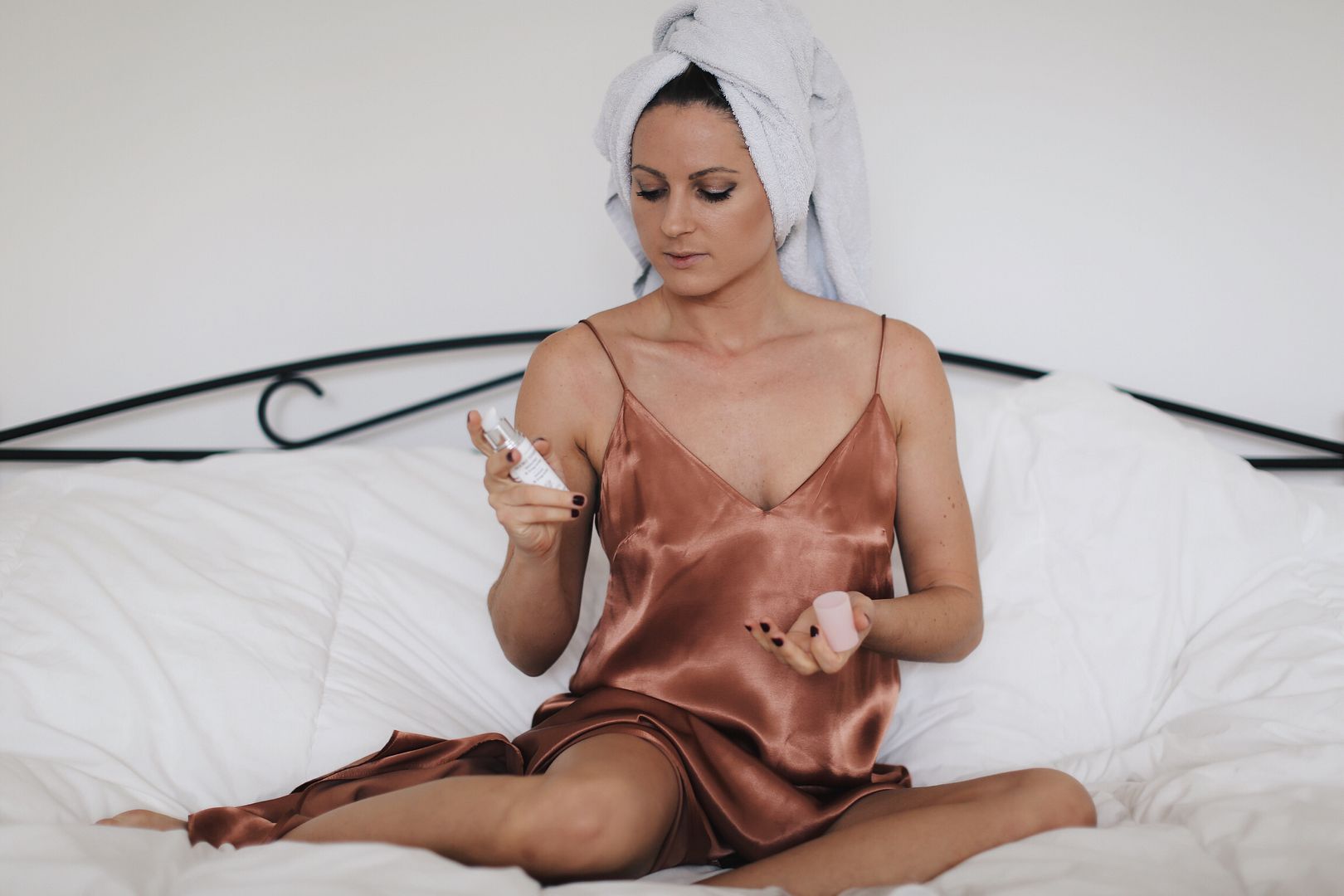 During fashion month, I barely get any sleep. I go from a show to an event to a photoshoot during which I wear a lot of makeup and at the end of the day I still need to catch up on my emails, work on my computer to follow up with projects, edit pictures… So it's a busy month during which my skin suffers a lot. After that, I need to take good care of my skin and change my routine.
Durant le mois des défilés, comme vous le savez, je dors très peu. Je cours d'un défilé à un évènement à un photoshoot pendant lequel je porte beaucoup de maquillage et à la fin de la journée il me faut encore me mettre sur mes emails, suivre mes projets sur mon ordinateur, éditer des photos… C'est donc un mois très chargé lors duquel ma peau souffre beaucoup. Après cela, je dois en prendre soin avec une nouvelle routine.
Makeup removal is the most important step of my beauty routine. I want to remove all impurities and traces of makeup: the cleansing milk with sage is really efficient and perfect for my combination skin. It removes excess sebum and leaves my skin clean.
Le démaquillage est l'étape la plus importante de ma routine beauté. Je veux me débarrasser des impuretés et traces de maquillage: le lait démaquillant à la sauge est efficace et parfait pour ma peau mixte. Il élimine les excès de sébum et laisse ma peau toute propre.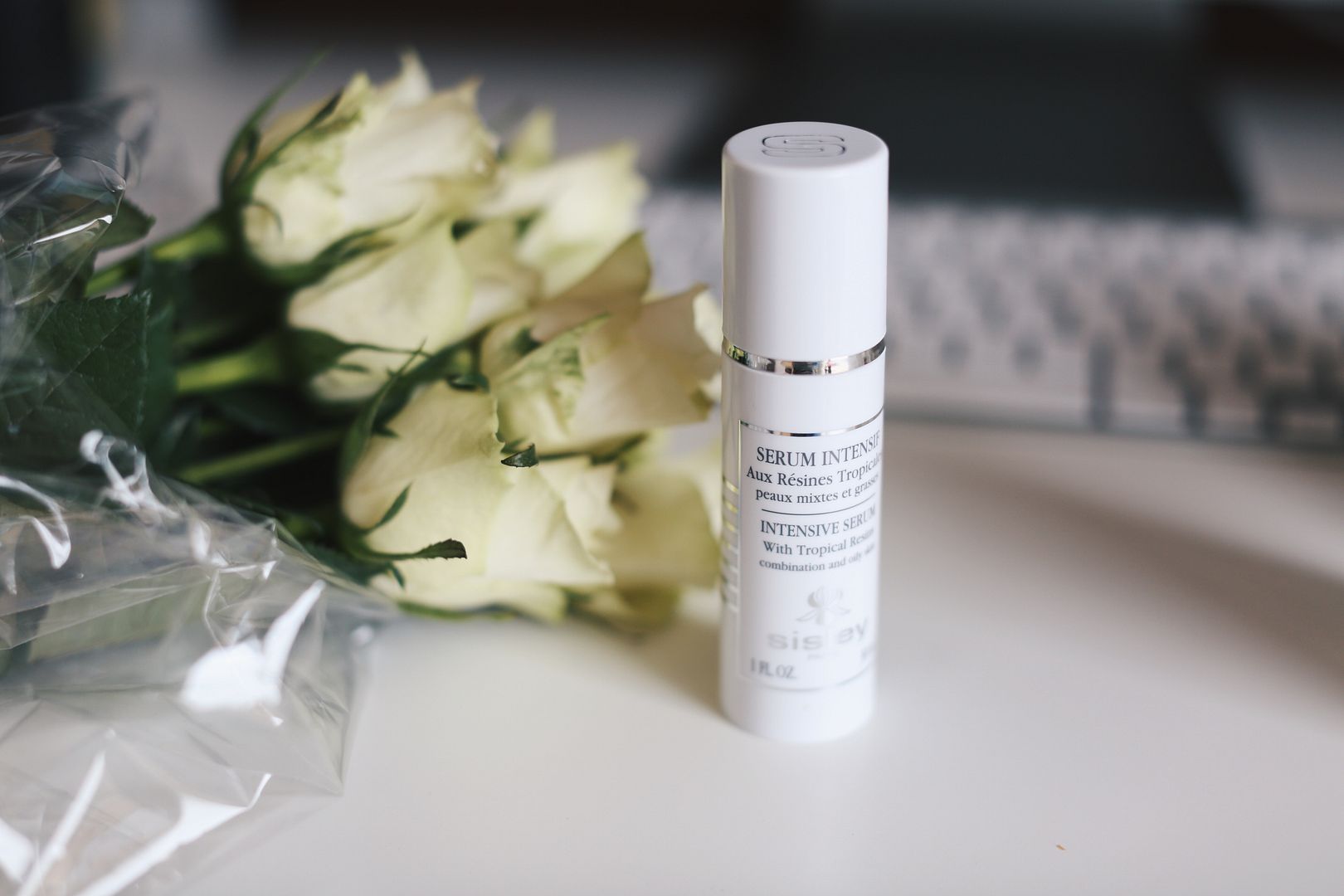 Major crush on the intensive serum with tropical resins. It purifies the skin, unclogs pores and refines the skin texture. I use it after my cleansing milk.
Coup de coeur pour le sérum intensif aux résines tropicales. Il purifie la peau, désincruste les pores et affine le grain de peau. Je l'utilise après mon lait démaquillant.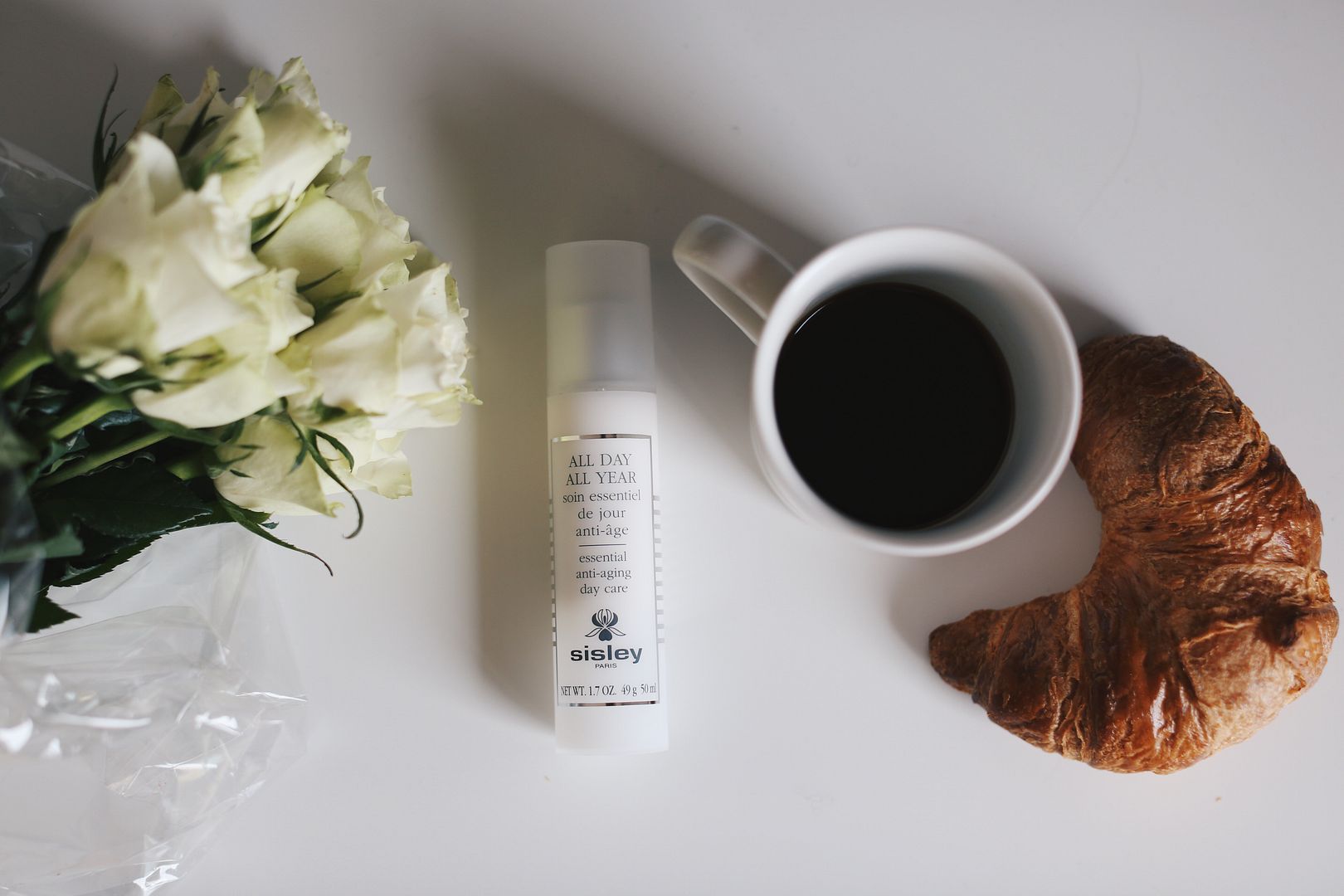 My favorite day cream: all day all year. It's light and help fighting wrinkles!
Ma crème de jour fétiche: all day all year. Légère et aide à lutter contre les rides!
I will finish with the eye and lip contour cream: a powerful anti-aging product. It fights wrinkles, dark circles and puffiness. Something to never forget when you leave the house or go to bed. Because the skin around your eyes is the most delicate one.
Je terminerai avec la crème contour yeux et lèvres: un soin anti-âge puissant. Lutte contre les rides, anti-cernes et anti-poches. Un produit à ne jamais oublier lorsque vous quittez la maison ou allez vous coucher. Parce que la peau autour des yeux est la plus fragile.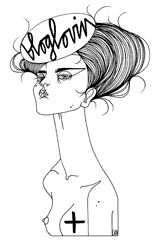 Recommended