NOVEMBER
Here we are in November.
Which means lots of layers, boots and winter accessories 🙂
From September when Fashion Week begins
to December when Christmas comes,
it's my favorite time of the year!
So today I opted for a comfortable outfit, perfect for a walk in the park:
a grey cape, black tights and a hat.
I wore my Louboutin glitter shoes to add a twist to this casual outfit!
It's Friday!!!
What are you all up to this weekend?
Cape: H&M
Black shirt: Zara
Shorts: Zara
Flats: Louboutin
Bag: Chanel
Hat: Zara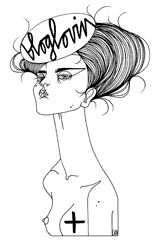 Recommended
71 Comments