NYFW FW15: DAY 2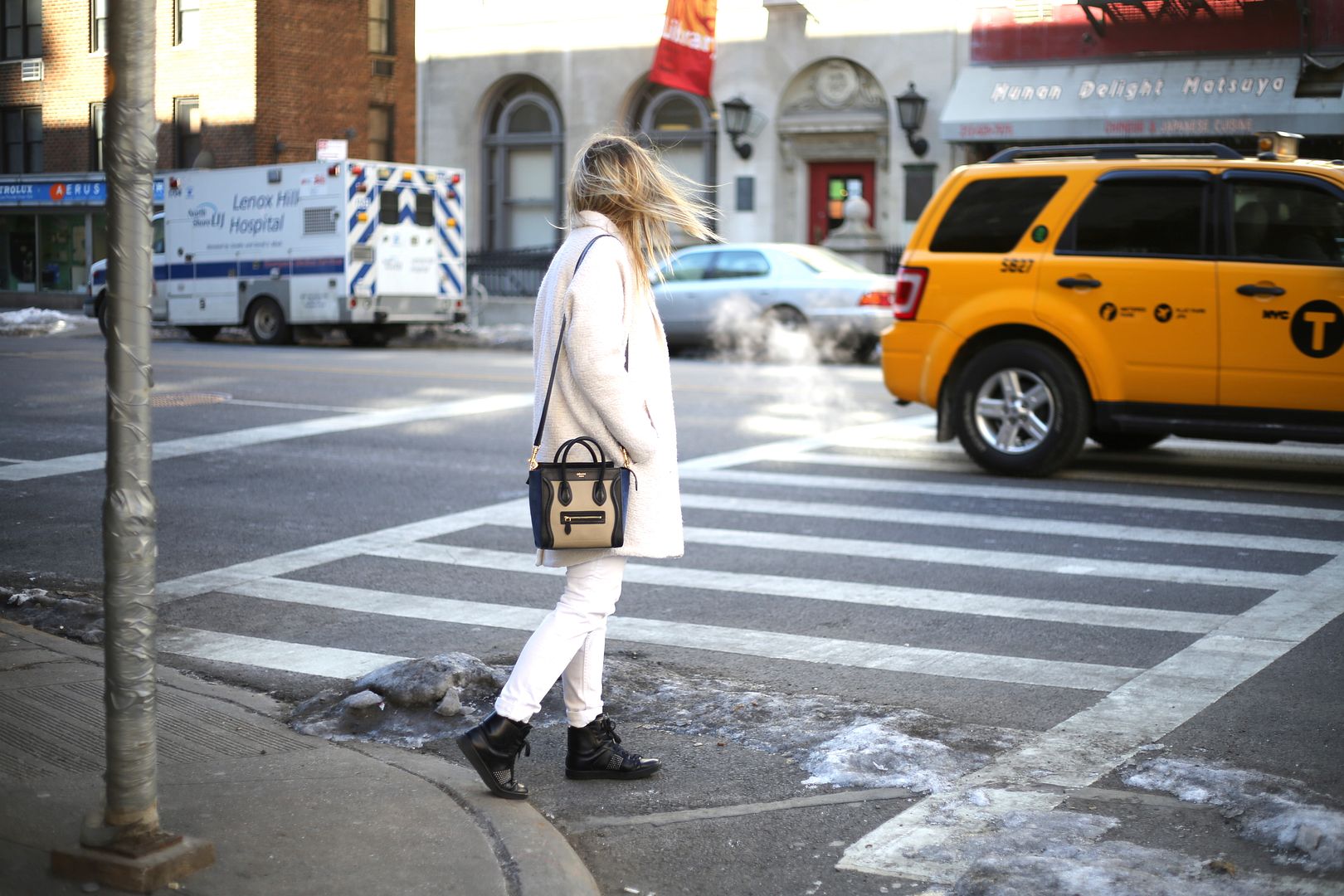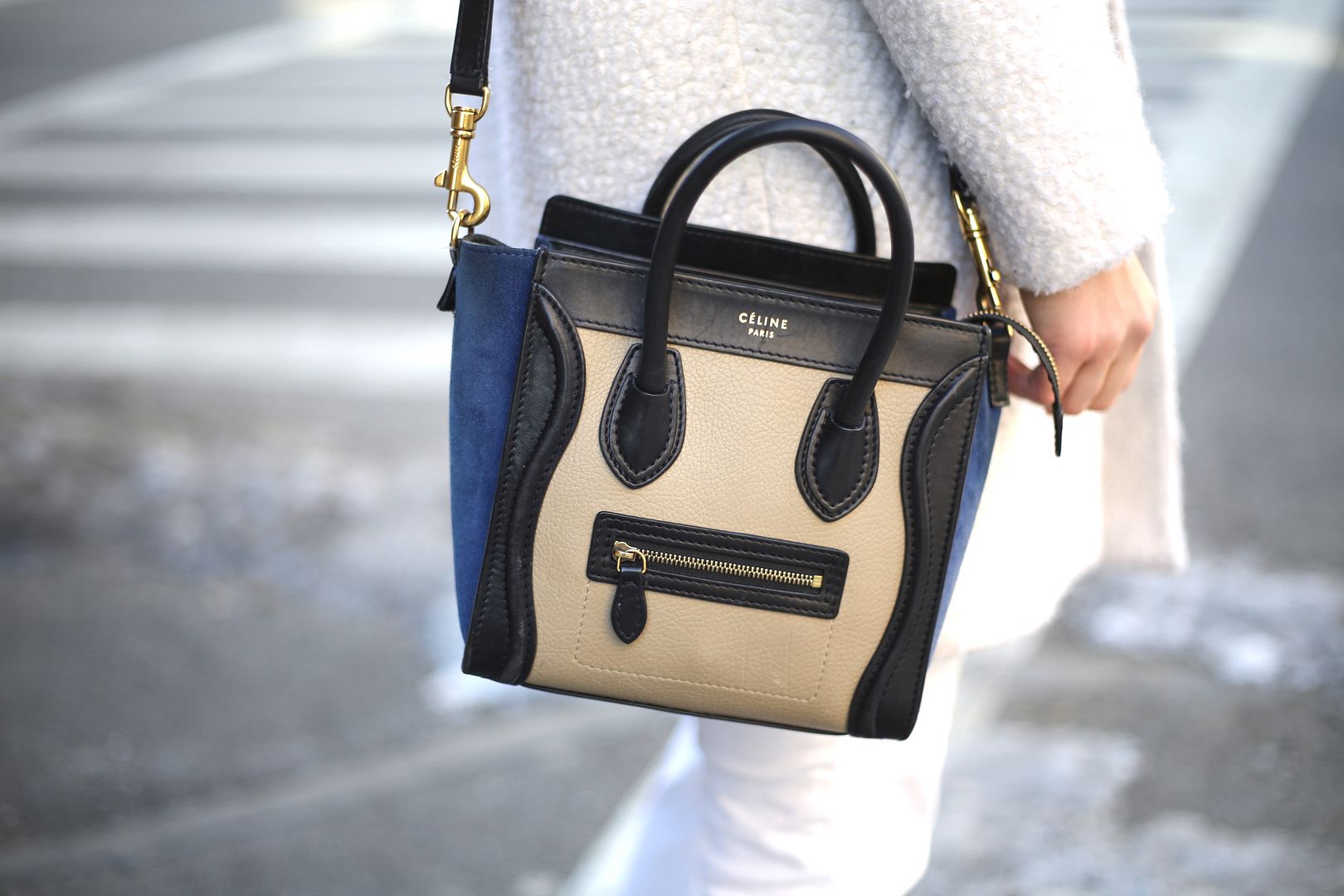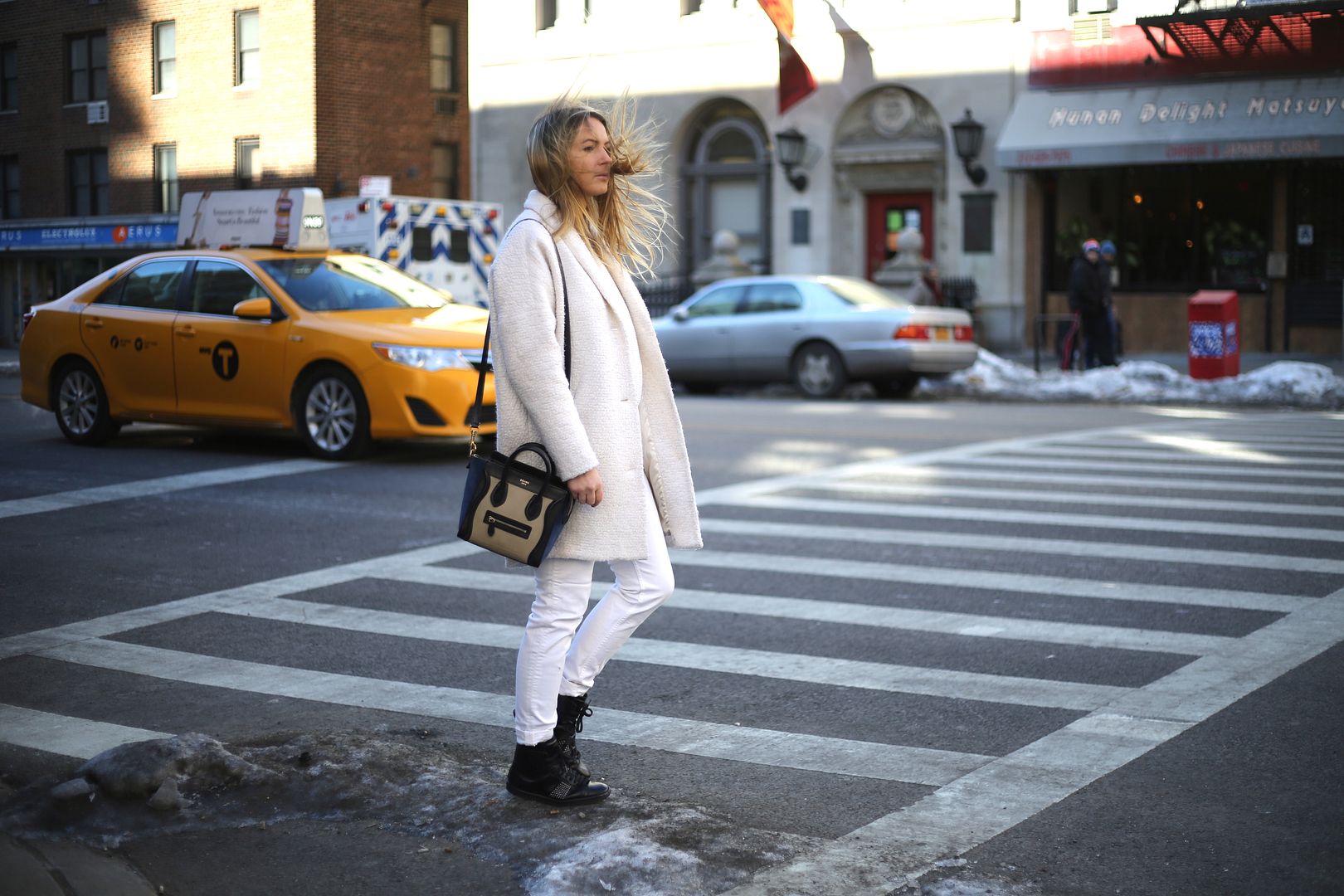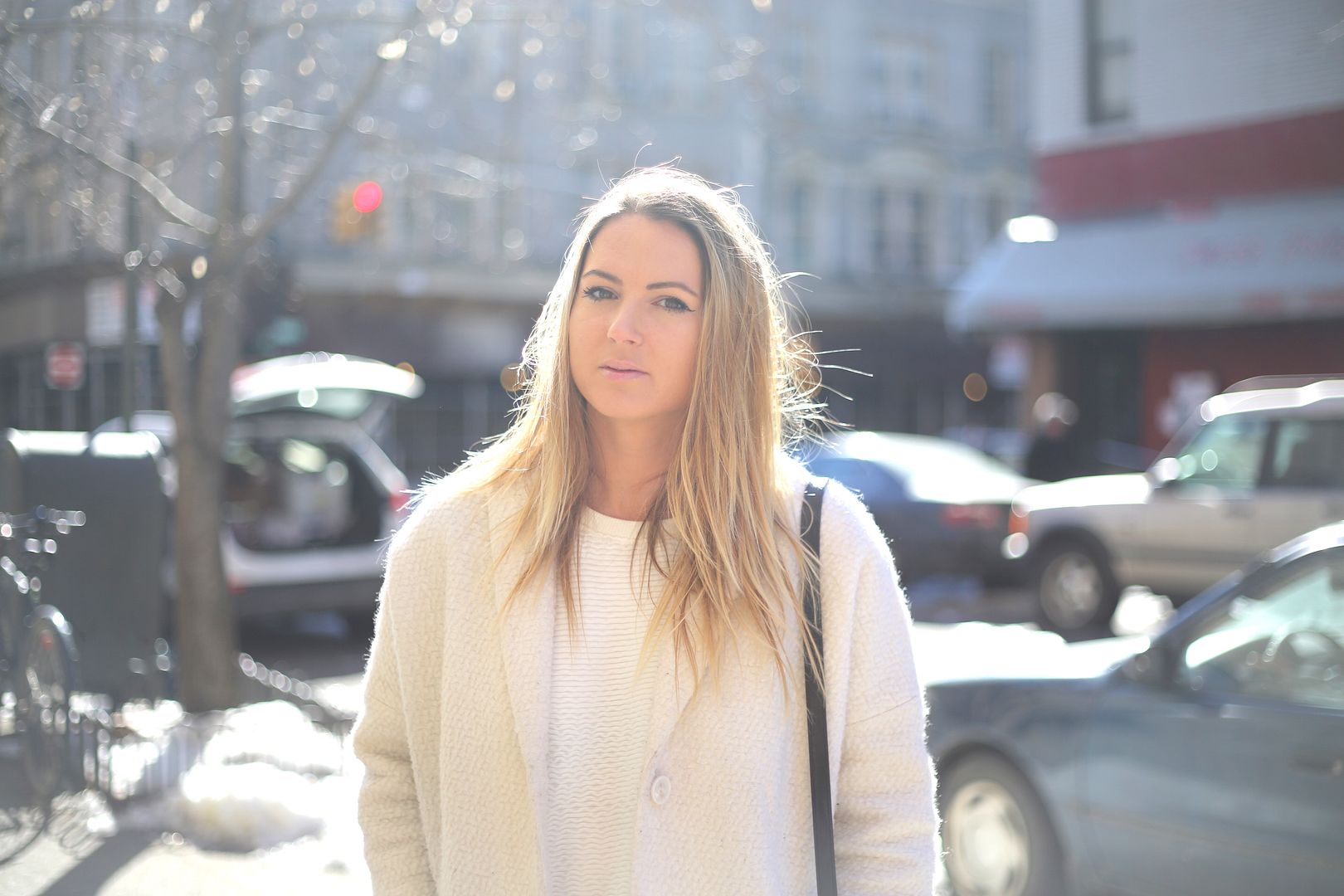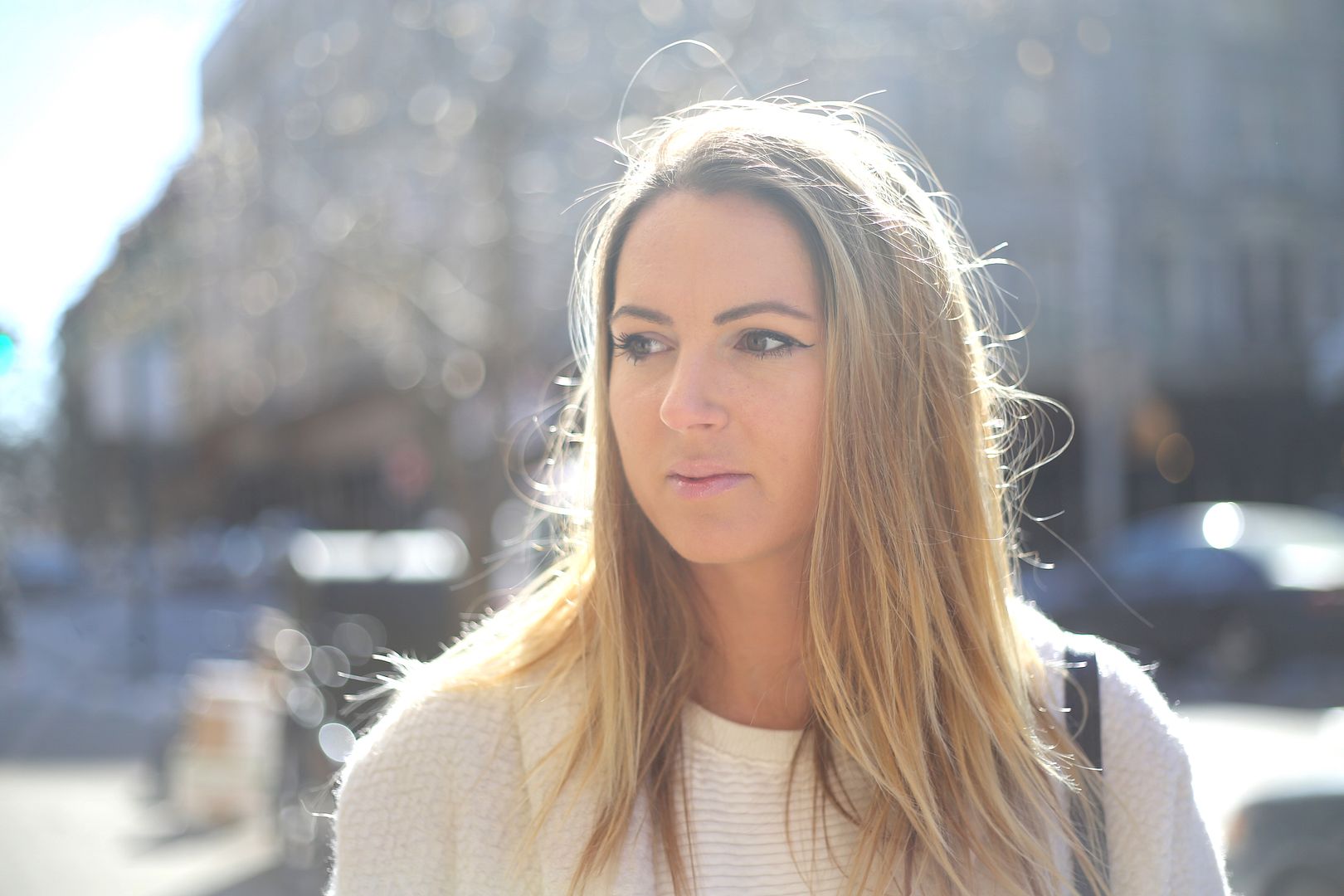 My outfit for the second day of this crazy cold New York Fashion Week. Guys, if you saw us complaining about the cold on social medias… we were not kidding. It is icy cold. Making dressing up for the shows quite difficult. But I'm in New York, doing what I love, so I'm not gonna complain too much cause it's all so worth it. So, on Friday I opted for an all white outfit, I always find white so chic, that I was supposed to wear with high heels but my feet were frozen so I switched for these stylish sneakers from Saint Laurent. What do you think?
Friday was a busy day. I had 7 shows to attend! My favorites? The Zimermann show in Chelsea and the Charlotte Ronson presentation at Lincoln Center ( you can see pictures of the shows live on my Instagram account!). I went to the Meatpacking District to meet some friends, passed by Soho and ended the day at the Fatema Fardan event hosted by Julia Restoin at Voce Di Gallery. Another amazing day in NY. More soon!
I'm also on snapchat: emiliehigle.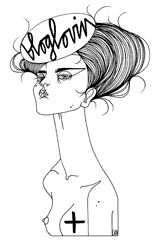 Recommended
12 Comments