PARIS FASHION WEEK: COME WITH ME!
Hey guys, I hope you are having a great week, Spring is finally around the corner! So as promised here's a short video I filmed with HEED Fashion during fashion week in Paris, I hope you like it!
Coucou! J'espère que vous passez une bonne semaine, le printemps est en train de pointer le bout de son nez! Et comme promis voici donc une petite vidéo filmée avec HEED Fashion durant la fashion week parisienne, j'espère qu'elle vous plait!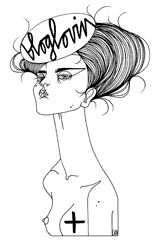 Recommended
2 Comments