PARIS FASHION WEEK: PINK AND GREY
Brunch at La Favorite in the Marais before heading to showrooms and meetings on Sunday.
It looks like Spring is just around the corner, maybe we will stop wearing tights next week!
I still have LOTS of pictures from Paris Fashion Week to share with you, stay tuned!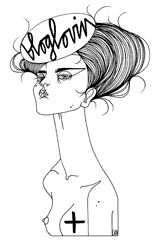 Recommended
11 Comments