PARIS FASHION WEEK SS15: DAY 7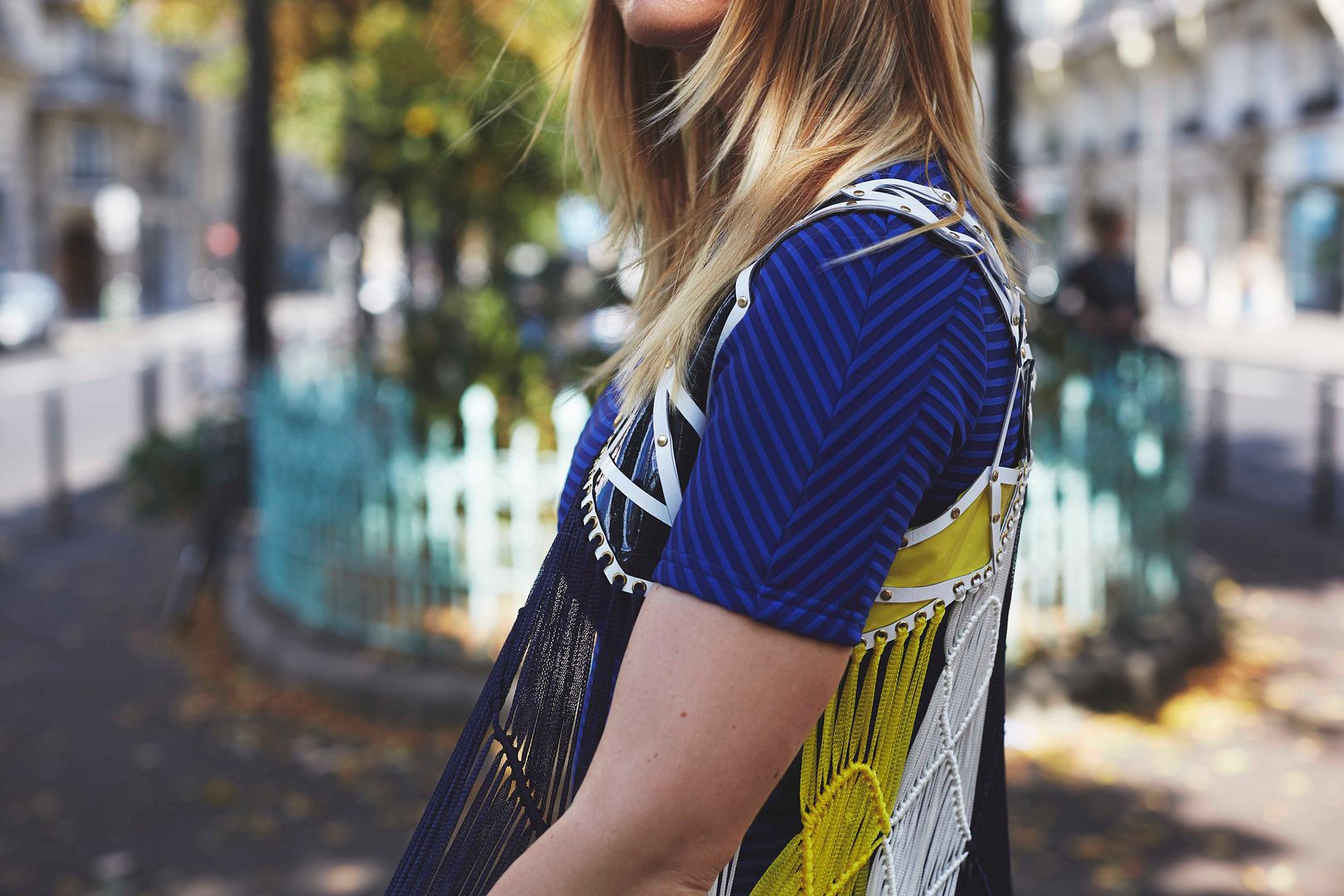 Here's what I wore for the Elie Saab show on Monday. It feels good to write this article from the couch of my apartment in Luxembourg where I am relaxing a bit. I must admit I always feel so tired after fashion week month that when it's finally over, it takes me a few days to recover… and god it's good to stay late in bed, wear boyfriend jeans and comfy sweaters, eat and forget about makeup…
So can we talk about that fringe vest for a little bit? Apart from attending the shows, what's fantastic during fashion week is that you get to discover new designers when visiting showrooms. I stopped by Bloody Gray's showroom during the week and fell in love with not only the genuinely passionate team there but also many many pieces from talented designers who were there. In today's article I am wearing a fringe vest ( that can also be worn as a dress ) from Jane Bowler and a top and shorts from JH Zane. What do you guys think?
Voilà la tenue que j'ai portée lundi dernier pour le défilé Elie Saab. Comme cela fait du bien d'écrire cet article depuis mon canapé ou je peux enfin me reposer et souffler. Je dois vous avouer que la fashion week m'a épuisée et il me faut toujours quelques jours pour m'en remettre… et comme c'est agréable de rester au lit le matin, de ne porter que des jeans et des pulls confortables, de manger, de ne pas se maquiller…
Enfin, parlons un peu de ces franges! Se rendre au défilé, oui c'est top, mais il y a aussi les showrooms et la découverte de tout nouveaux designers qui peuvent vous surprendre! Je me suis rendue au showroom de Bloody Gray et j'ai été bluffée par cette équipe passionnée et ces designers de talents. Ici, je porte une veste ( qui peut aussi faire office de robe) de Jane Bowler et un ensemble de JH Zane. Qu'est-ce que vous en pensez?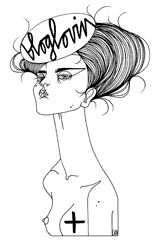 Recommended
5 Comments