PFW FW15: DAY 4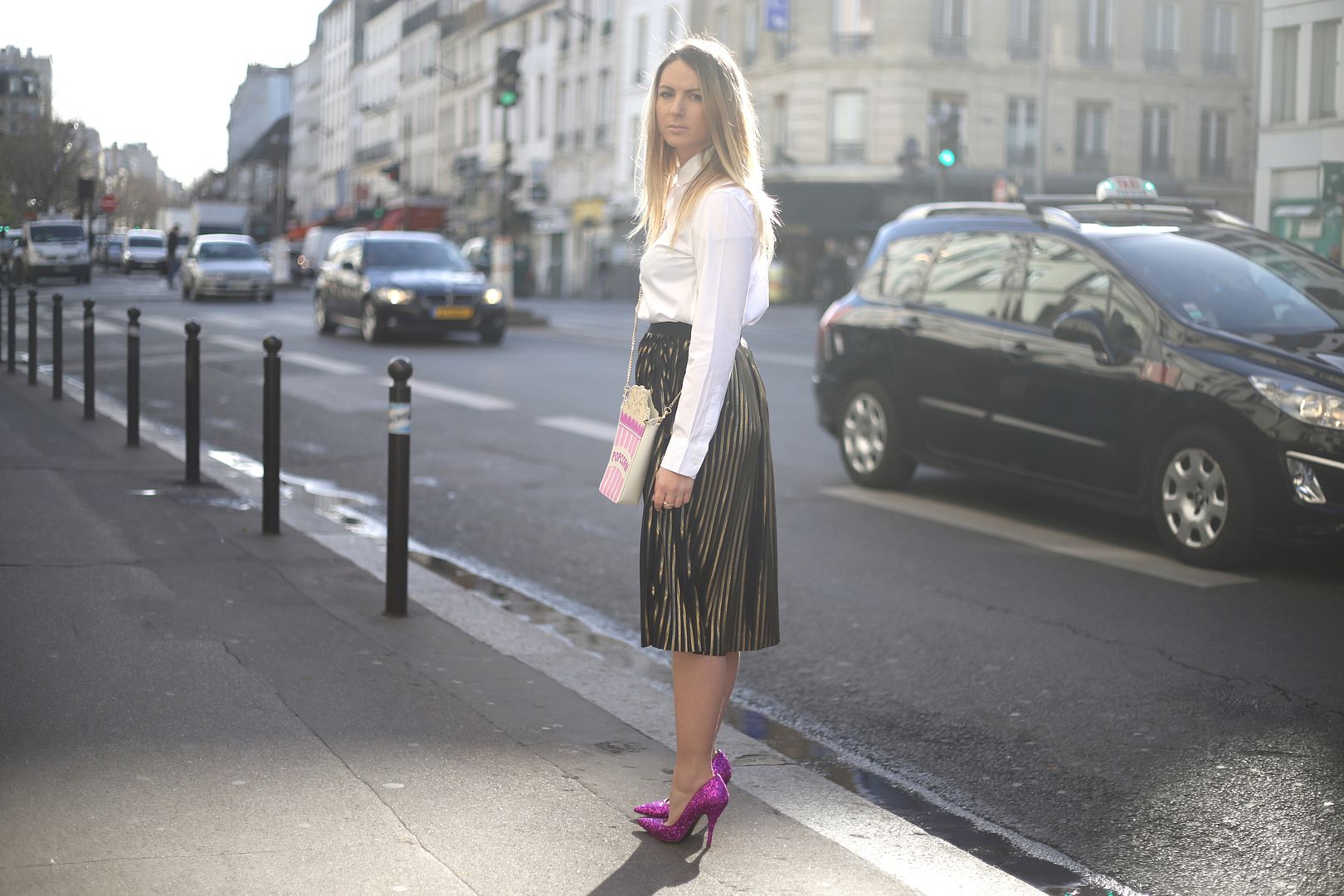 Friday. This is what I wore to attend the Isabel Marant show: a simple white blouse with this new Topshop skirt, the cutest bag ever which I found on Asos and Chiara Ferragni glitter heels: thank you babe for sending them to me right in time for fashion week in Paris!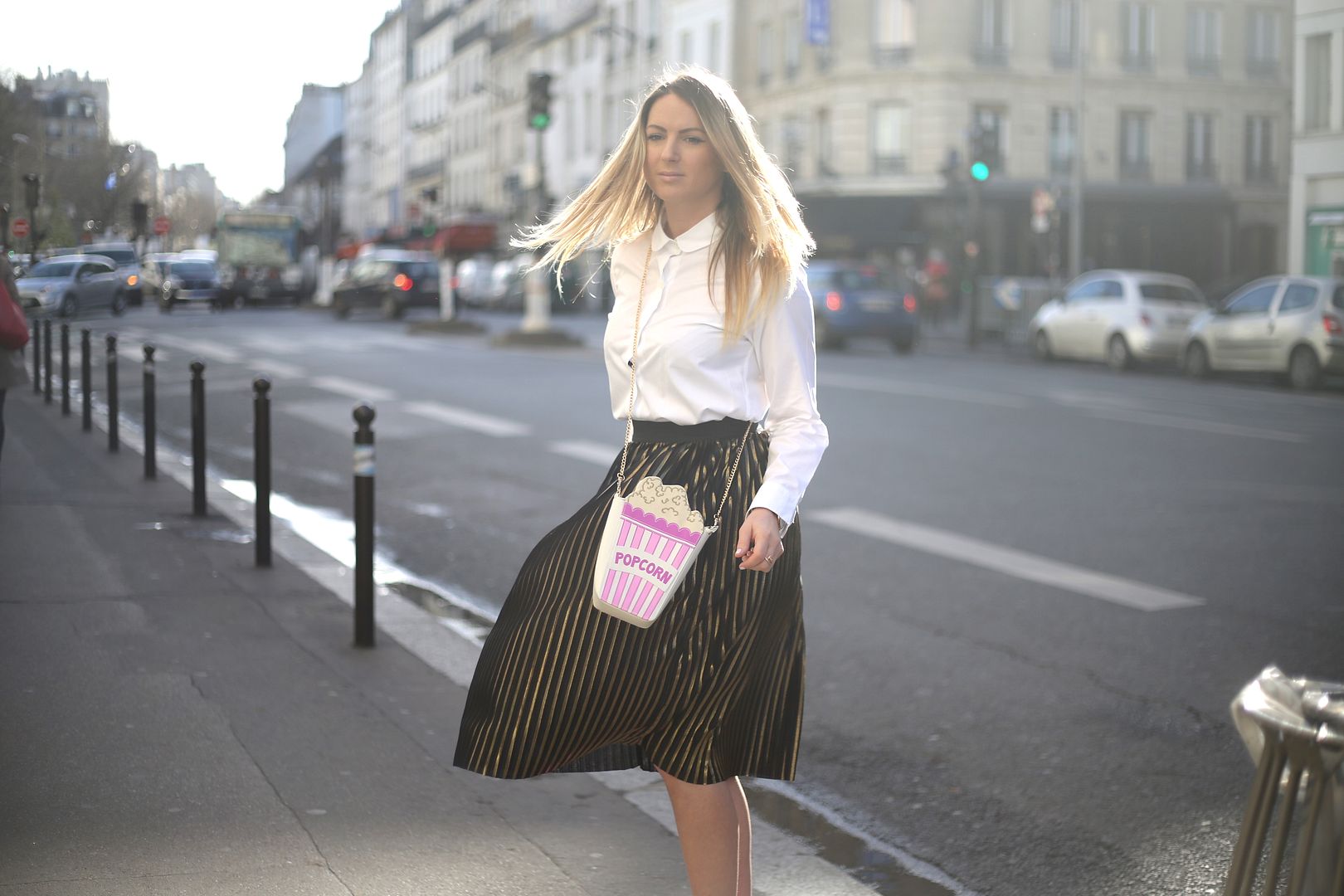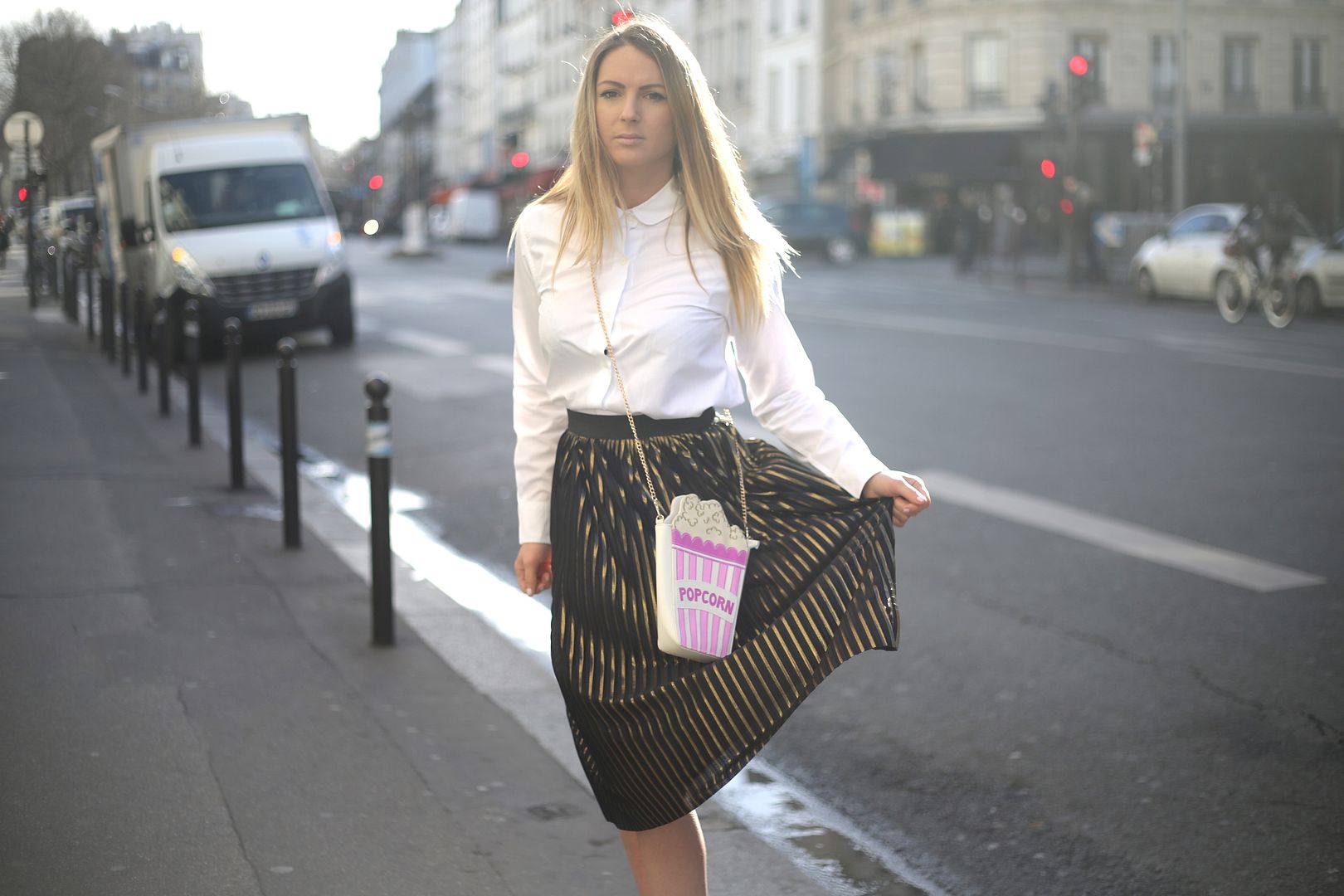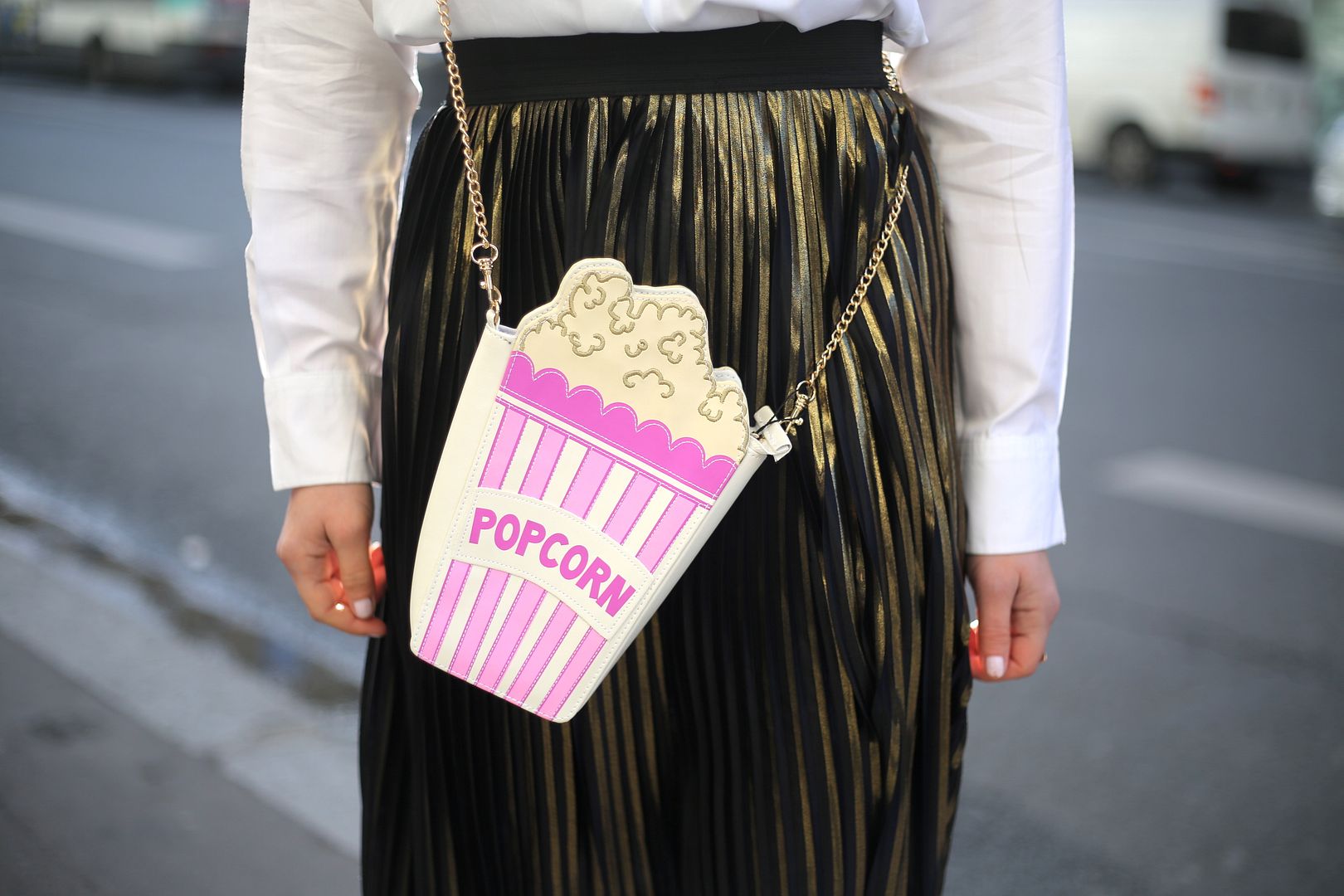 After the Isabel Marant show ( you can see the video of the finale on my Instagram account), I attended the Filles A Papa presentation and cocktail which I loved: big grunge vibe and lots of sequins! Shall I also mention the awesome cocktails by Cointreau?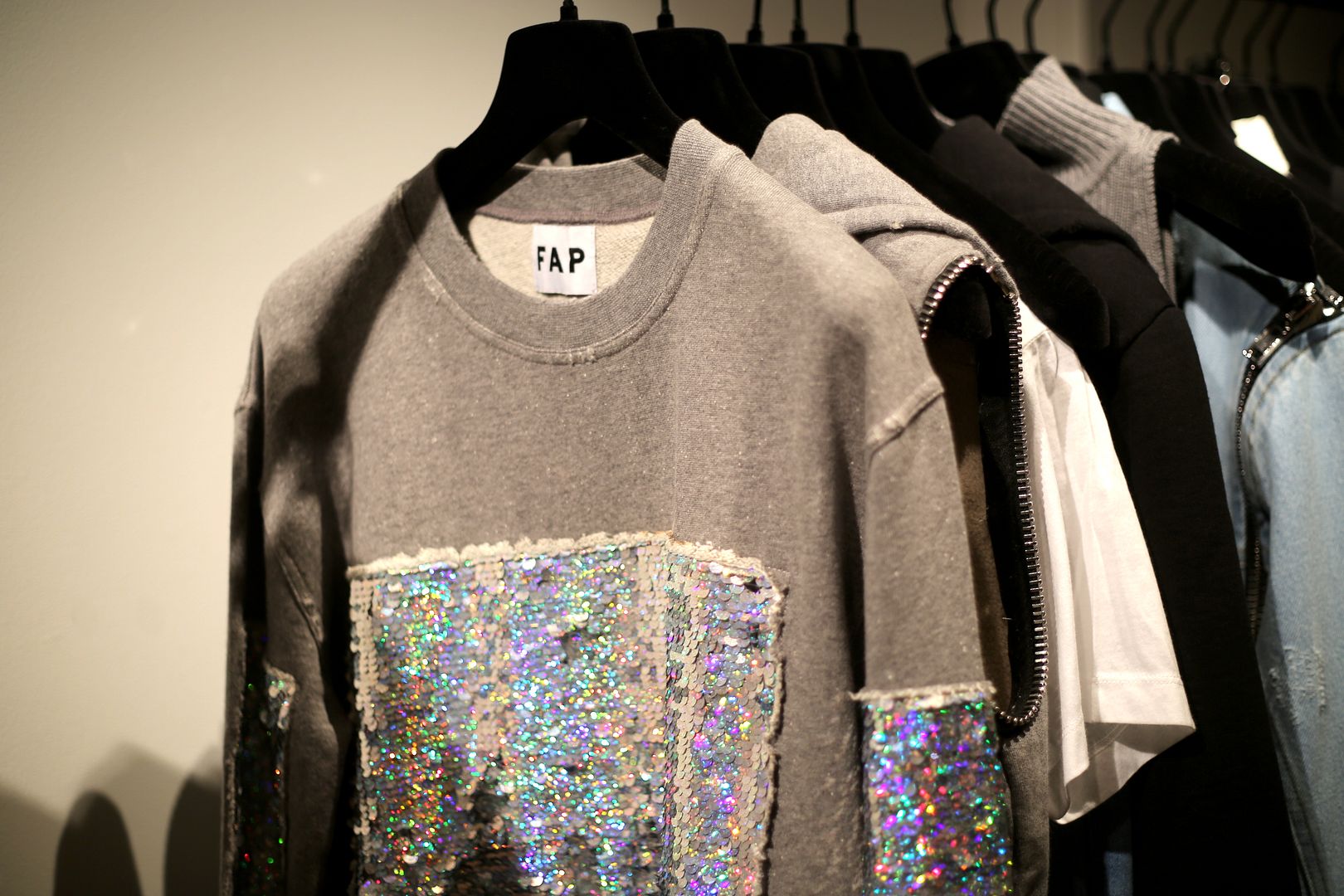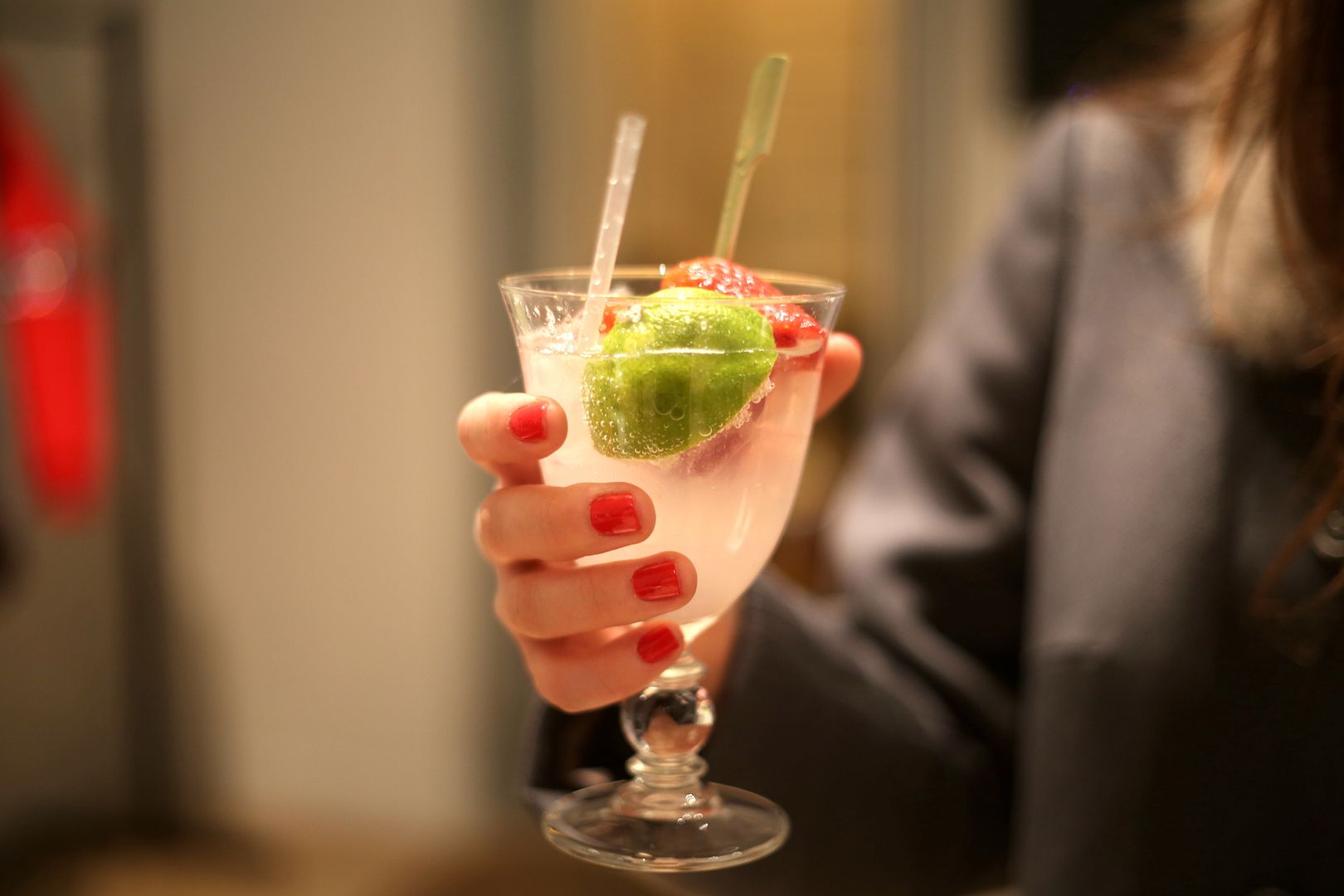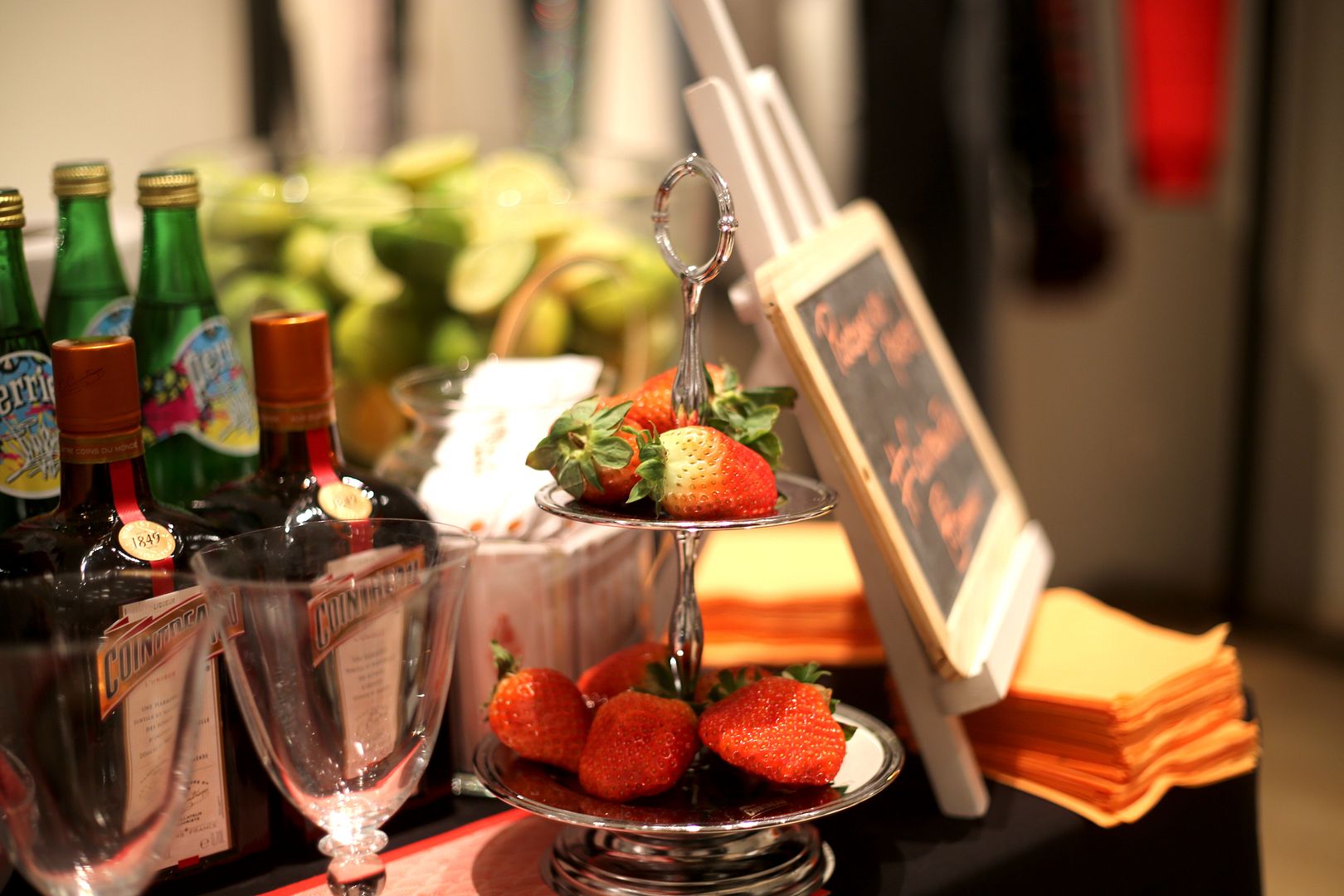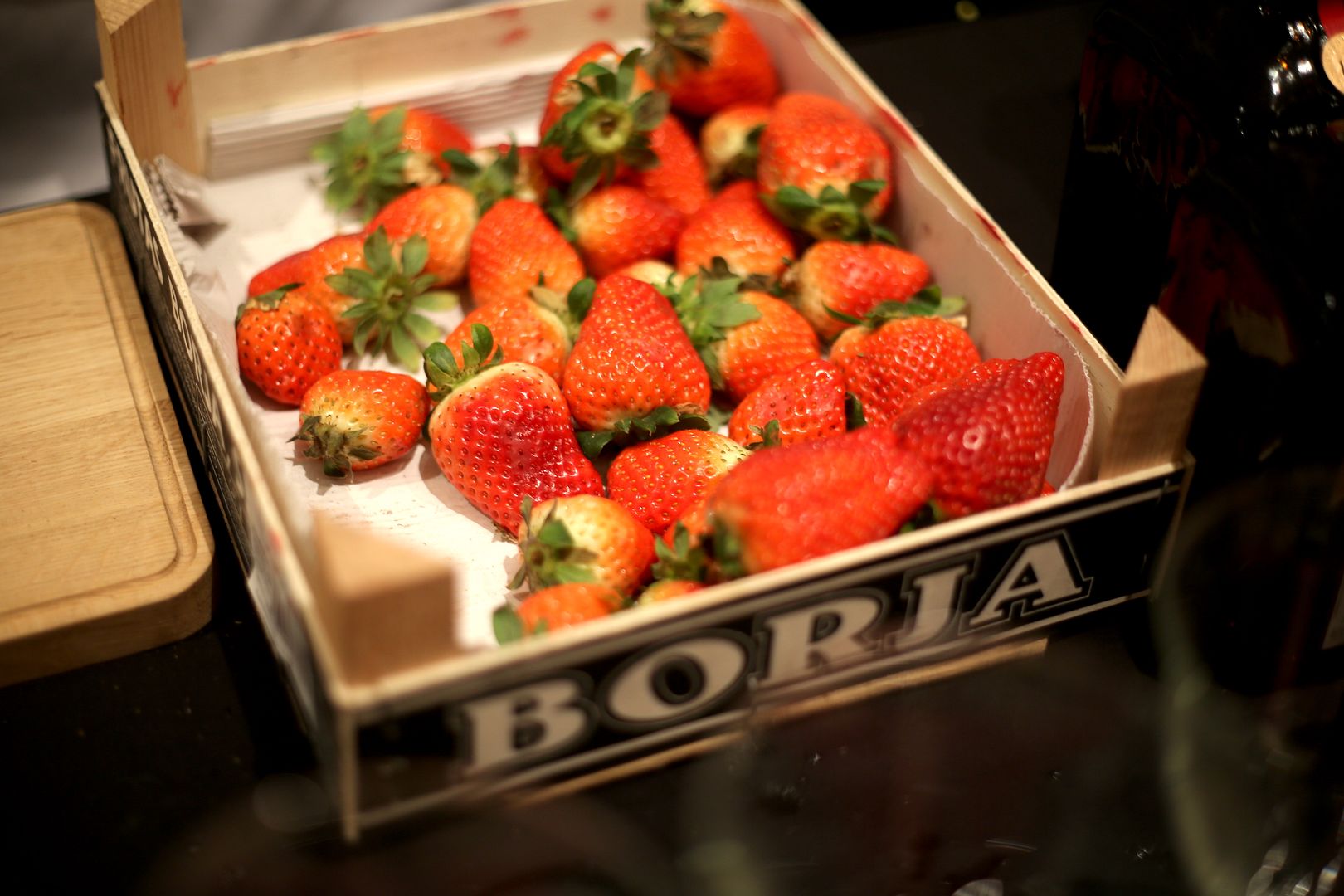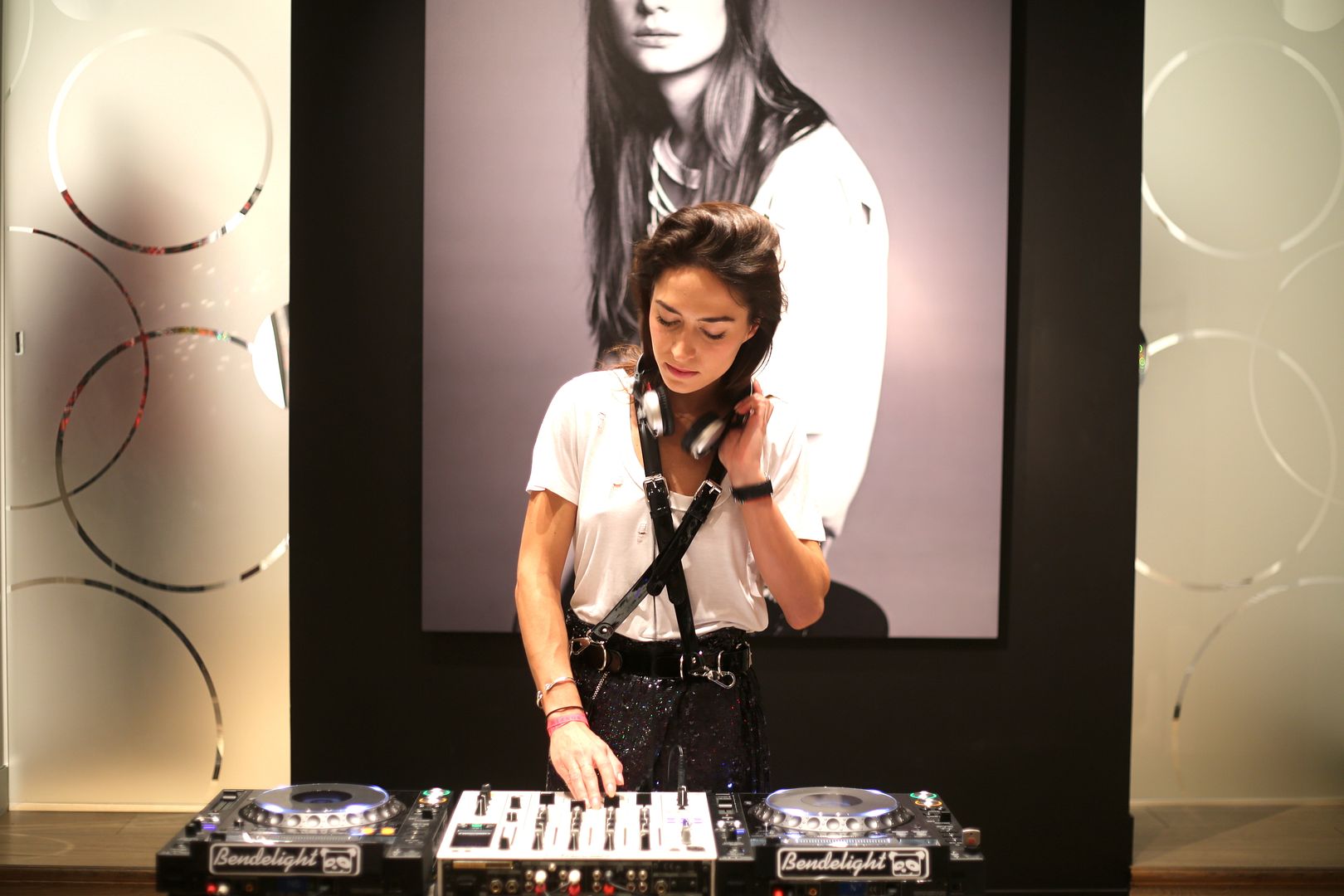 How cool is that tee paired with these awesome sequins!
And a little cookie from the Olympus PEN fashion gallery party! Yummy!
More coming up so stay tuned!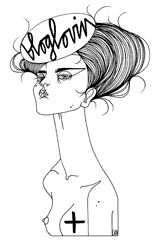 Recommended
8 Comments