PINK RUFFLES
Spent this cold Sunday at the wonderful Hotel Place d'Armes in Luxembourg
shooting for different projects and brands. We had such a good time we actually
worked 5 hours straight. I can't wait to post all the photos we took
but first let's kick off the week with a pretty skirt and a sexy bra.
All from American Apparel.
Un dimanche d'hiver à l'Hôtel Place d'Armes à Luxembourg
pour shooter plusieurs projets , 5 heures de travail, des photos, du café, de la musique,
et j'ai hâte de vous dévoiler chaque série de photos.
Attaquons déjà ce lundi avec un joli tutu et un sexy bustier, le tout American Apparel.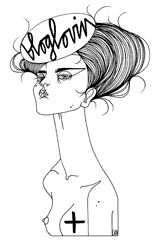 Recommended
16 Comments