POST SUMMER BEAUTY PLAN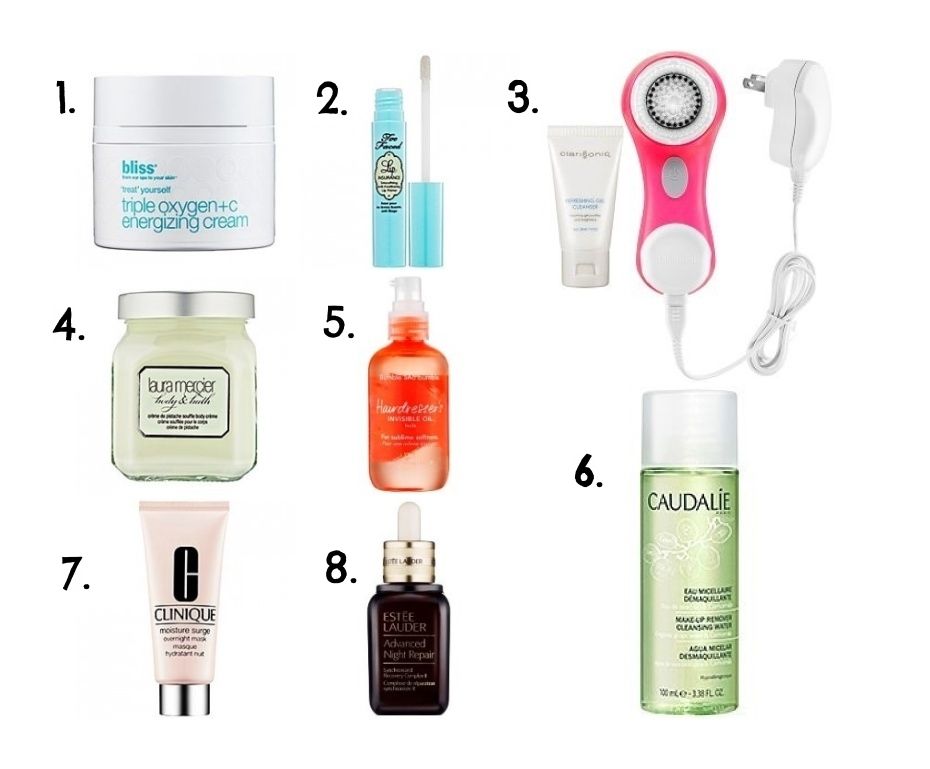 Spent too much time in the sun? Your skin is dry, your hair is damaged, your body feels dehydrated? Fall is on its way and we all pay the price of these hours spent outside so it's time to repair all that! I wanted to share with you a few products I swear by after Summer and I hope it helps. Don't hesitate to also share your tips with me!
1.
Bliss Triple Oxygen
: that cream hydrates, brightens and revitalise the skin. It gives your skin a boost when weather gets dry so definitely give it a try.
2.
Too Faced Lip Primer
: hydrates your lips and protects them before you apply lipgloss or lipstick. The perfect product for keeping your lips hydrated and color on.
3.
Clarisonic Skin Cleansing System
: it clears the pores and skin surface so the skincare products absorb better. Your skin will quickly get clear and glow with vitality! You will note a big difference on your pores. A must-have!
4.
Laura Mercier Crème de Pistache
: ok so, first this whipped body cream smells pistachio, then it hydrates your body all day without being greasy. It absorbs quickly, doesn't stick at all, which means you can put your clothes on right after and god it smells so good! Like you just baked a cake. Miam! Heavenly.
5.
Bumble and Bumble Invisible Oil
: non-steacky, this quick-absorbing oil helps strengthen against breakage. It repairs and doesn't leave hair greasy at all. I've tried lots of hair oil and this one is by far the best. My hair gets smooth, shiny and healthy looking. Plus it smells really good!
6.
Caudalie Cleansing Water
: gentle, it removes makeup from the face and the eyes while cleansing and toning the skin. The fresh fragrance reminds me of Summer: orange, mint, watermelon… I highly recommend it if you have sensitive skin.
7.
Clinique Moisture Surge Overnight Mask
: I love this creamy and oil-free mask. Apply it before going to bed it really nourishes to help the skin stay hydrated all night long, you wake up in the morning with refreshed, smooth and moisturised skin. A real life saver after Summer!
8.
Estée Lauder Advanced Night Repair Serum
: to use after Summer or all year long: I've used it for years now and it really reduces the appearance of lines and wrinkles, the skin is smooth and hydrated. It is expensive but worth it.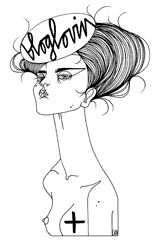 Recommended
9 Comments