REVE DE BOHEME
Last week was my very first experience at the Cannes Film Festival. A magical week, full of emotions, which I'm gonna share with you very soon … in a video! Can't wait!
Semaine dernière, j'ai vécu ma toute première expérience au Festival de Cannes. Une semaine magique, riche en émotions, que je partage avec vous très vite… en vidéo! Hâte!
In the meantime, let's go back to this shoot for the jewelry brand Rêve de Bohème. Rêve de Bohème are exclusive creations as well as pieces found in different corners of the world. The brand has been created by Charlotte who is very sensitive to foreign cultures and has traveled a lot in Asia, Indonesia, South America. I love her easy-to-wear pieces and I got along so well with Charlotte, a funny and talented person. Traveling and meeting interesting people is one of my favorite aspects of my job.
En attendant, revenons sur ce shooting réalisé pour la marque de bijoux Rêve de Bohème. Rêve de Bohème se sont des créations exclusives ainsi que des pièces chinées aux quatre coins du monde. La marque est donc née de Charlotte, très sensible aux cultures étrangères, qui a beaucoup voyagé en Asie, en Indonésie,  en Amérique du sud. Vrai coup de coeurs pour ses pièces faciles à porter et sa créatrice Charlotte, une personne drôle et talentueuse. Voyager et rencontrer des personnes intéressantes est l'un des aspects que je préfère dans mon métier.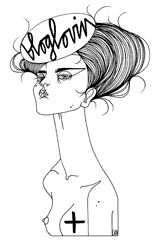 Recommended
3 Comments