SATURDAY MORNING
I've been feeling sick the whole week, so I think I'm gonna spend most of my day at home,
shopping online and drinking tea…
After Fashion Week season I always love to rethink
my wardrobe for the upcoming season.
And yes I'm sick: what better excuse to indulge in online shopping???!!!!
What are you plans for today?
Blouse: Motel Rocks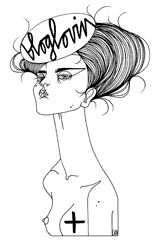 Recommended
40 Comments