SOCIAL MEDIA STRATEGY
Hello guys! So let's start the week and the year with some news: I've been giving Blogging Classes at House 17 in Luxembourg for a few months now, we started with a big Introduction to Blogging class, followed by a How to design your website class and a Photography skills class. I can't explain how I enjoy meeting you guys each month, so I'm happy to announce you that the next Blogging Class is happening on Wednesday the 28th of January and we will be talking about Social Media Strategy. The class will start at 6.30 pm and you can already register by sending me an email at [email protected].
This class will provide bloggers and online marketers with information, advice and tips on how to identify and reach your target audience in order to drive traffic to your website, it will help you tailor your social media content for each platform and define your own social media strategy.
And… drum roll please… I will start giving Blogging Classes in Paris this year! I will keep you updated about the dates and location very soon!
……………………………………………………………………………………………………………………………………………………………………..
Coucou! On commence la semaine et l'année avec des news: depuis plusieurs mois déjà je donne des cours de Blogging chez House 17 à Luxembourg. J'ai commencé avec un gros cours intitulé Introduction to Blogging, puis nous avons étudié How to design your website et enfin Photography skills. C'est difficile de vous expliquer à quel point ca me rend heureuse de vous rencontrer chaque mois et je suis excitée à l'idée de vous annoncer que le prochain cours aura lieu le mercredi 28 janvier et nous parlerons Social Media Strategy. Le cours commencera à 18h30 et vous pouvez déjà vous inscrire en m'envoyant un email ici: [email protected].
Cette classe permettra d'offrir aux blogueurs et online marketers des informations et conseils sur la manière d'identifier et d'atteindre votre cible afin de générer du traffic vers votre site, elle vous aidera à adapter votre contenu sur les différents réseaux sociaux et à définir votre propre stratégie digitale.
Et… roulement de tambours… je commencerai cette année à donner des cours de Blogging à Paris! Je vous informerai très vite des dates et du lieu!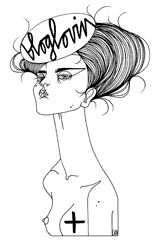 Recommended
11 Comments