SPRING
Wednesday. Rain all day.
After a breakfast in the city we decided to hide ourselves in a cinema for a good movie.
Enjoying life.
On another note, you know I have a weak spot for black boots and these are my new favorites.
I can already picture them combined with denim shorts and a basic tee this Spring.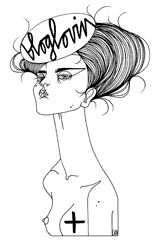 Recommended
12 Comments