SPRING
Spring has sprung!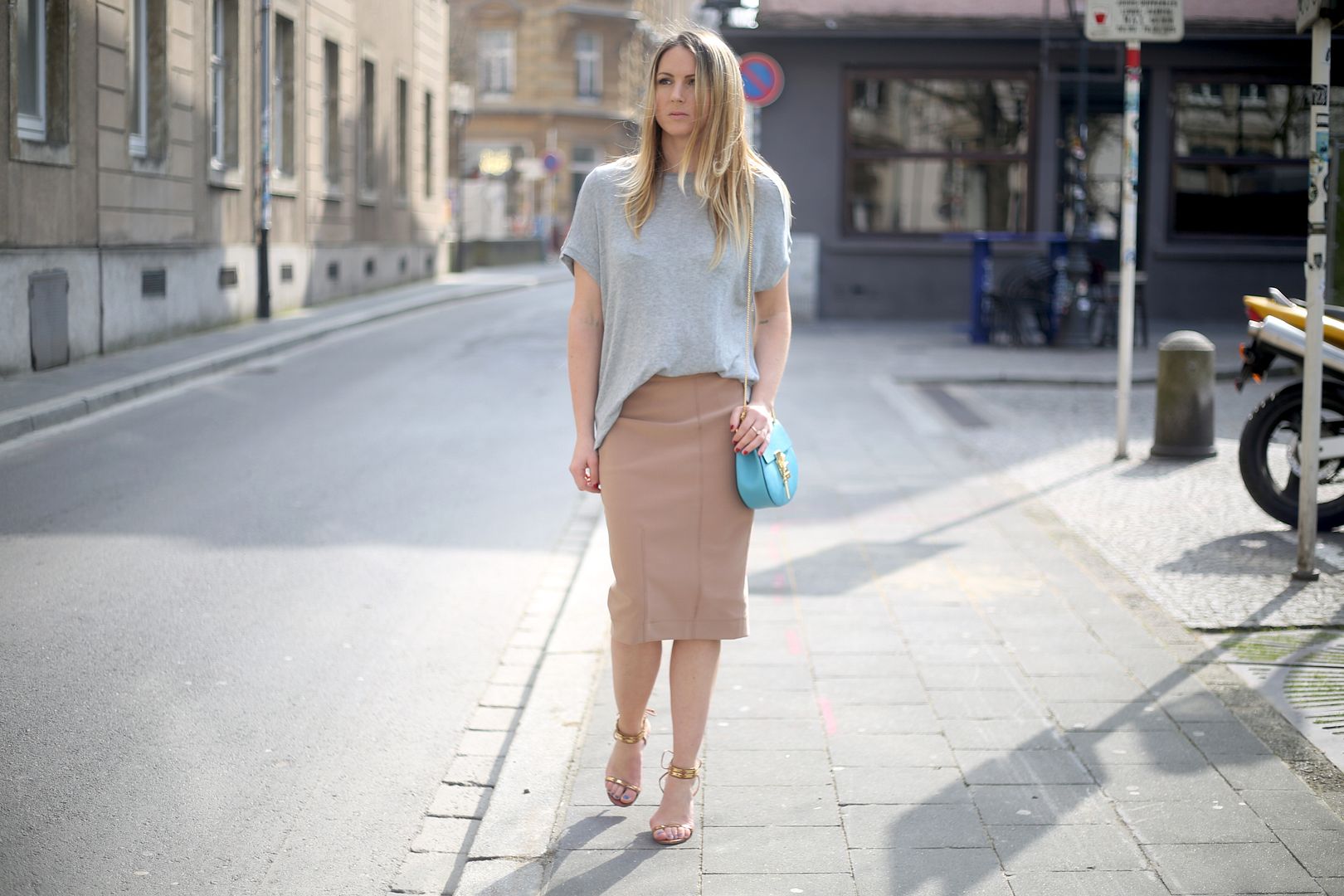 I gave my fifth Blogging Class in Luxembourg last night and we had a blast. Thank you so much to everyone who came and I hope you enjoyed the night. I organised a Q&A for All you wanna know about blogging: graphic design, photography, social media strategy, with great guest speakers. Next class will be focused on brand collaboration. And in the meantime, I am working on my first Blogging Class in Belgium which is happening the 22nd of April!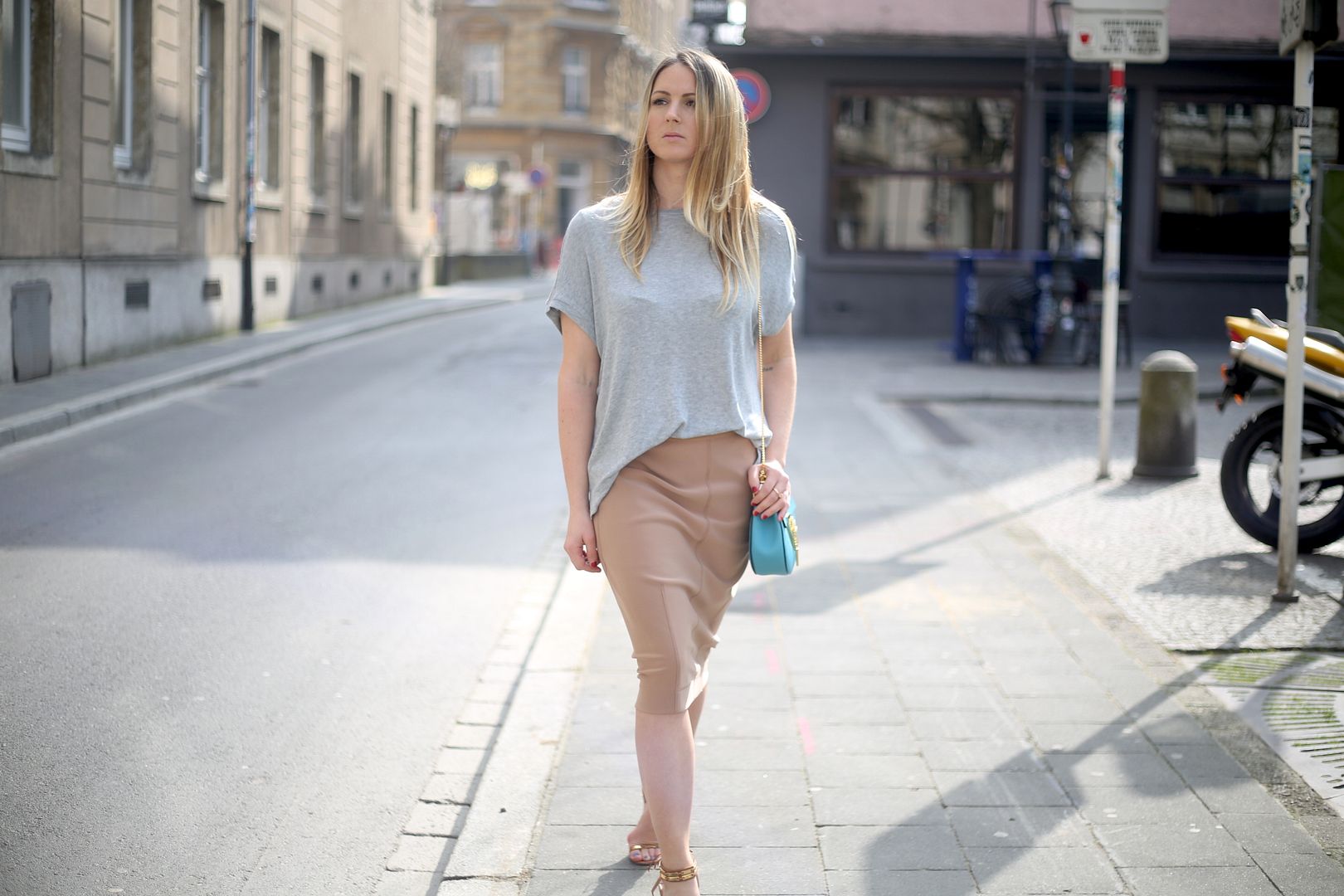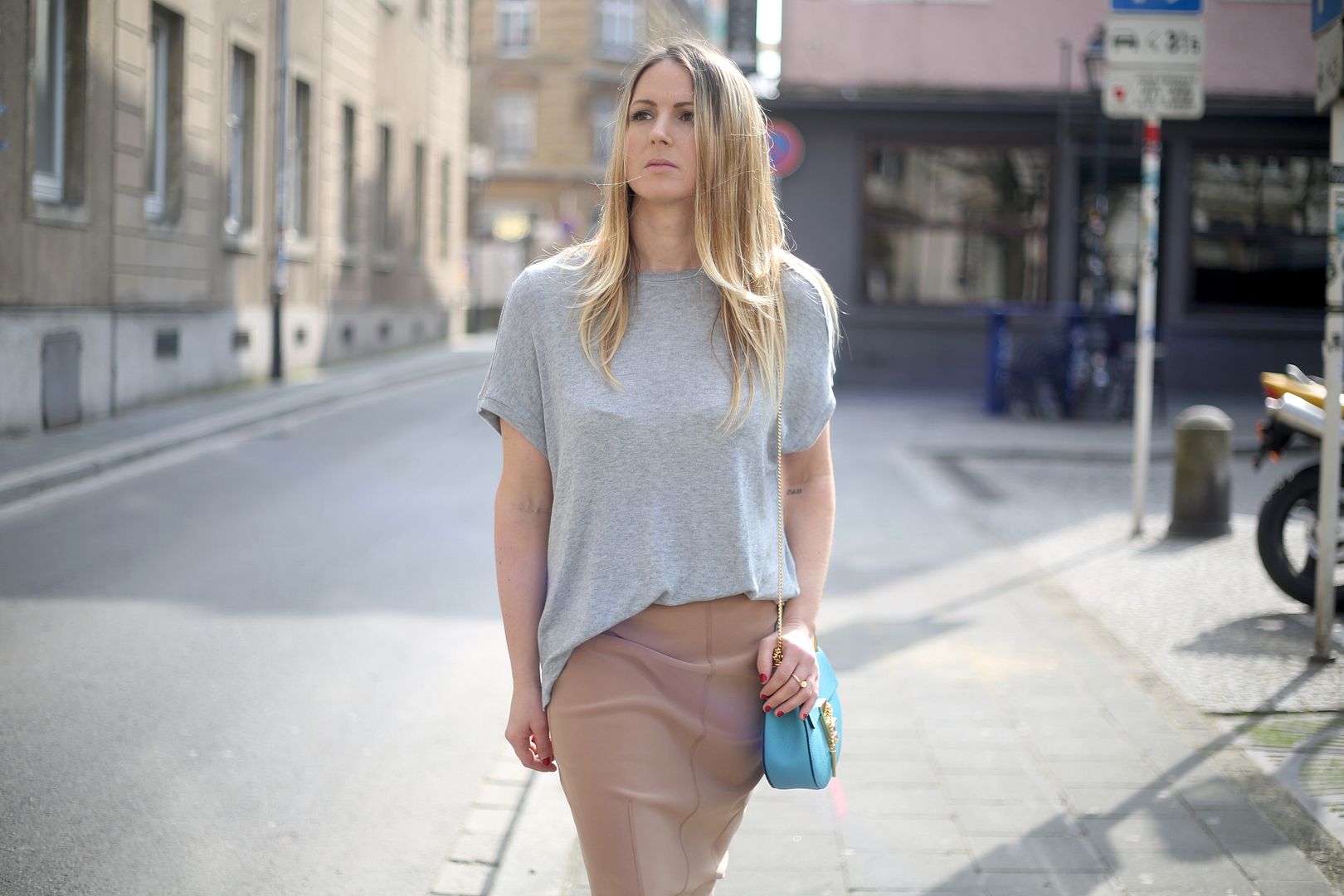 That Chloé bag in blue is just a dream.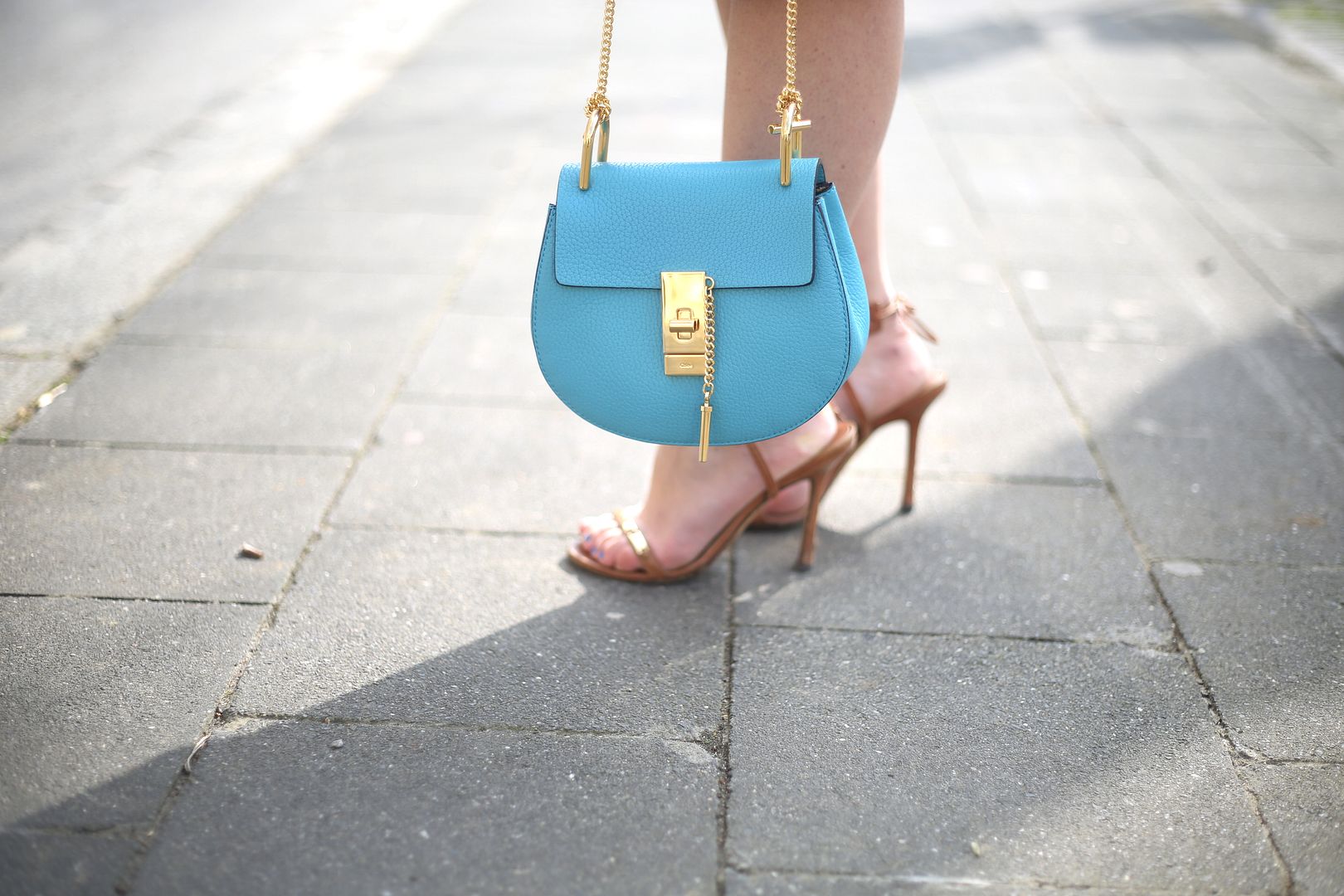 A few days ago, the sun was finally out and we were able to walk bare legged, enjoy skirts and buy new sunglasses for long lunches outside. Such a good feeling. I opted for a neutral look with a touch of blue. I love to pair a simple tee to a pencil skirt. What do you think?
I have a few travels planned for April, it includes Berlin and Paris where I will be talking during conferences and shooting new projects … and a new destination this Wednesday, a sunny one. So stay tuned for that! In the meantime follow me daily on Instagram, Twitter and Facebook!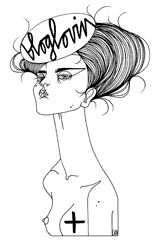 Recommended
10 Comments