SUMMER 2016 SHOES SELECTION
Hey guys! So I've rounded up for you today the best of the best Summer 2016 shoe trends. Here we go!
POMPOM: I fell in love with the Aquazzura Pompom embellished raffia sandals. Pompoms are one of our favorite embellishments for this Summer. They're easy to wear and will make any outfit pop.
CORD: The Isabel Marant lace-up cord sandals are perfect for the haute bohemia mood of this season. Super easy to wear with jeans or dresses and I love the block heel, another strong trend this Summer.
BLOCK HEELS: These Aquazzura pumps are covered in shimmering silver glitter and has an on-trend block heel and signature ankle ties that cross elegantly at the front. Love love love!
PLATFORM: The Stella McCartney's signature platform brogues are a must-have this Summer. I bought a pair a few weeks ago and I'm obsessed with them!
ESPADRILLES: The pair of shoes to get this Summer. I love these ones from Chiara Ferragni, they are so fun!
GLITTERS: If you go for glitters, you can't miss the ballerinas from Chiara Ferragni. I personally loves these but there are so many others that will make you fall in love!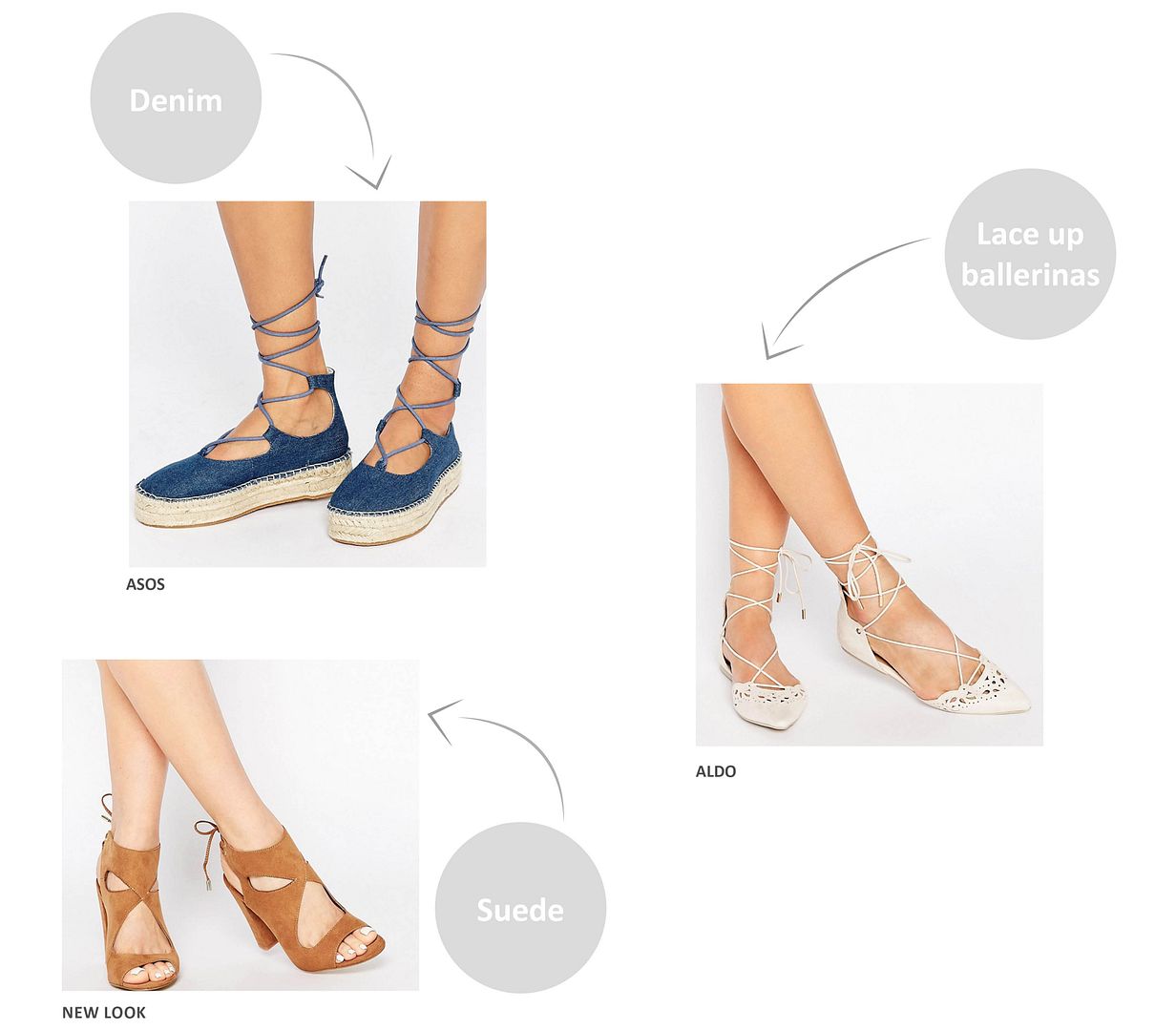 DENIM: These shoes from Asos are awesome. They combine a few trends, all in one pair: denim, lace-up and espadrilles. I simply couldn't resist sharing them with you. Plus the price is pretty good too.
LACE-UP BALLERINAS: When someone says lace-up ballerinas, I immediately think about Aquazzura. But I found these ones on Asos and I adore them. Check them out!
SUEDE: Another strong trend this season. One I really like. These from New Look are fantastic: in suede with a block heel. Small price as well!
Do you have a favorite?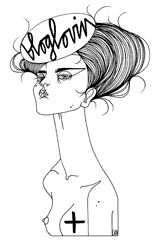 Recommended
1 Comment