SUMMER IS COMING TO AN END…
Jacket: H&M
Denim shorts: ZARA
Tee: ZARA
Belt: HERMES
Wedges: LOUIS VUITTON
Bag: BALENCIAGA
I wore this outfit on sunday and I totally forgot to share it with you…
It's probably the last time I'm wearing shorts!
It's getting colder, I feel sad to see summer go, but I'm so excited for fall!
My long weekend was exactly what I needed,
I had such a blast hanging with my bestfriend,
which basically means: doing shopping together, having the best sushis ever,
going to the funfair and experimenting thrill rides 🙂
watching Sex and The City over and over again!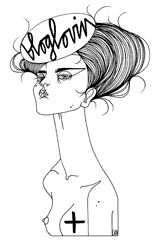 Recommended
87 Comments