SUMMER SALE
I had lunch with my amazing sister ( she's in the last picture!)
and we had so much fun shopping together!
Yes, the sun couldn't stop us from doing some shopping during the summer sale!
I've always been mildly obsessed with silk dresses…
and summer definitely brings out the "girl" in me.
My endless search to the perfect silk dress for summer has come to an end
with that gorgeous green dress!
I bought it and wanted to wear it immediately,
the fabric is so soft and I love the color!
What are you up to this weekend?
I'm ready for a weekend of barbecues and poolside fun!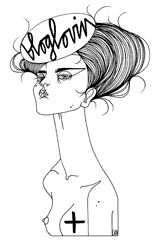 Recommended
129 Comments