THE CAMEL JUMPSUIT
Hey guys! Ready for the weekend? Hope it will be a sunny one! So I'm wearing today this beautiful camel jumpsuit which I paired to a mini Fendi bag. Spring season is finally here and it's my favorite! Going to spend as much time outside as I can, I am starting playing polo so I will be training this weekend and I'm thinking rosé wine and bbq! What are your plans for the weekend?
Oh and I am organising a Shop my closet event on Saturday, I am opening the doors of my apartment for you, more info here!
Coucou! Prêts pour le weekend? J'espère qu'il sera ensoleillé! Je porte cette belle combinaison camel aujourd'hui que j'ai associée à un mini sac Fendi. Le printemps est enfin là et c'est ma saison préférée! Je vais passer autant de temps que possible dehors, je commence à jouer au polo donc je vais m'entrainer ce weekend, et puis bon vin rosé et bbq sont au programme! Et vous, qu'avez-vous prévu?
Oh et j'organise un évènement Shop my closet chez moi ce samedi, je vous ouvre donc les portes de mon appartement, plus d'infos ici!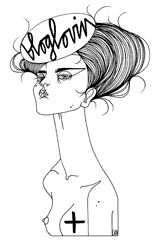 Recommended
3 Comments