VALENTINE'S DAY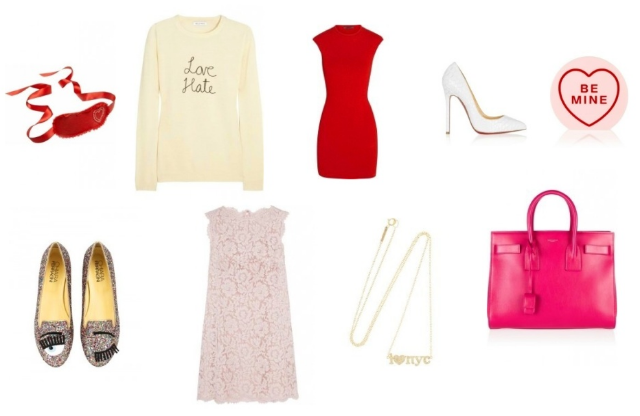 Happy Valentine's Day!
So I hope you are celebrating with your loved one and if you are not…
well just treat yourself and make yourself a little present. Because you deserve it!
Here some inspiration in case you would need it 😉
I would also like to say congrats to Isa and Claudine who both won an edition of Jason Brooks'
sketchbook of Paris: girls you will be contacted by email very soon!
Joyeuse Saint Valentin!
J'espère que vous célébrez ce jour avec la personne que vous aimez, et sinon…
et bien faites vous plaisir car vous le méritez!
Et si vous avez besoin d'un peu d'inspiration alors voilà 😉
Je voudrais aussi féliciter Isa et Claudine qui ont remporté le concours permettant de gagner
chacune une édition du livre de Jason Brooks offrant de fabuleuses illustrations de Paris.
Vous allez être contactées par email!
1. Agent Provocateur

Lace and satin eyemask
2. Bella Freud

Love Hate sweater
3. Alexander McQueen

red dress
4. Louboutin

glossed python pumps
5. Charlotte Olympia

Be Mine clutch
6. Chiara Ferragni

glitter slippers
7. Powder pink Valentino
lace dress
8. Jennifer Meyer

I love NYC necklace
9. Saint Laurent

pink leather bag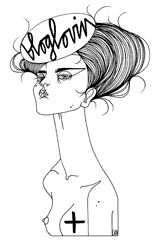 Recommended
11 Comments