WHITE
Had the best time time yesterday for the opening night of my photo exhibition in Luxembourg.
Thank you so much to everyone who came. Photos coming very soon on the blog!
Today some pictures shot in Paris. Obsessed with white. Hope you like it.
Merci merci merci à tout le monde d'être venu pour le vernissage de mon exposition photo
à Luxembourg hier soir, c'était fabuleux, et pour les autres les photos arrivent sur le blog très
vite! Aujourd'hui je partage avec vous un look porté à Paris. Du blanc du blanc et encore du
blanc pour le printemps. J'adore et j'espère que vous aimez aussi.
Top: Zara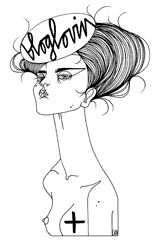 Recommended
14 Comments