WILL IT BE A WHITE CHRISTMAS?
Hi everyone! So exactly one week before Christmas, the snow took us by surprise and got me hoping for a white Christmas. Let's see if the magic happens. I hope you are all enjoying the holidays, have you done all of your Christmas shopping yet? Are you ready for Christmas? I am so looking forward to spend time with my family after so much work and travels this year. I hope you all have a beautiful Christmas, talk to you soon!
Coucou tout le monde! Donc exactement une semaine avant Noël, la neige nous a tous pris par surprise et m'a fait espérer un Noël blanc. J'espère que vous profitez tous des vacances, avez-vous déjà fait tous vos achats de Noël? Êtes-vous prêt pour Noël? J'ai vraiment hâte de passer du temps avec ma famille … après beaucoup de travail et de voyages cette année. Je vous souhaite à tous de passer un beau Noël, à bientôt!
Trench coat: Vêtements via Smets
Knit: H&M
Jeans: Balenciaga via Smets
Glitter boots: Karl Lagerfeld
Bag: Bally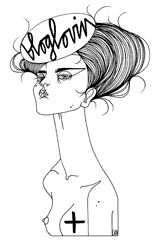 EnregistrerEnregistrer
EnregistrerEnregistrer
Recommended
6 Comments